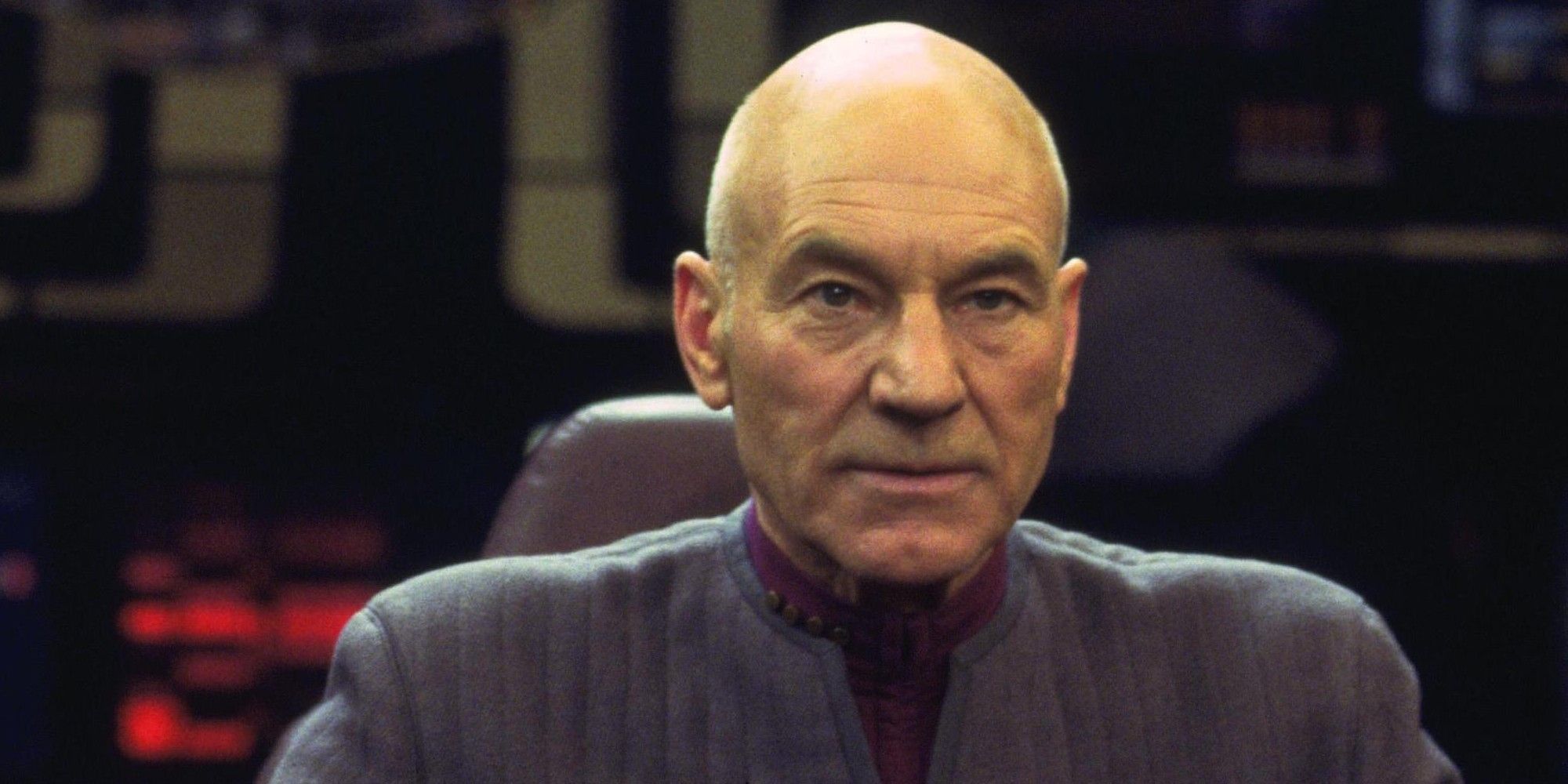 Jean-Luc Picard will no longer be a Starfleet Captain when he returns for his new Star Trek spinoff series on CBS All Access. The new series centered on now-former Enterprise captain Picard is only one of several Star Trek shows being planned for CBS' streaming service.
The streamer's inaugural Trek series, Star Trek: Discovery, is currently in its second season and has already spun off a series of shorts featuring various characters from the show. CBS also plans a spinoff centered on the character of Discovery captain Philippa Georgiou, played by Michelle Yeoh. There will also be at least two new animated Trek series, including a comedic show called Lower Decks developed by Rick and Morty writer Mike McMahan. Overall, CBS plans year-round Trek shows on All Access as they seek to capitalize on one of their most famous properties.
Related: 30 Mistakes In The Original Star Trek Even Trekkies Completely Missed
Of all the new Trek-related series, it's fair to say none is more anticipated than the one that will center on Jean-Luc Picard, the Starfleet captain portrayed by Patrick Stewart on Star Trek: The Next Generation and in four movies featuring the TNG cast. However, in the new series, Picard will in fact no longer be a Starfleet captain. As TNG actor and director Jonathan Frakes revealed in a new interview with Deadline, the series will see Picard having moved on to a new phase of his life. When asked what he knows about the new show and whether he'd like to be involved, Frakes said:
"The feeling is [the Next Generation cast] would love to be part of it. But the feeling is also that it's Patrick [Stewart]'s show. [Laughs.] Having said that, I can't imagine a world where there's no reference to what happened to the rest of the Next Generation cast. Patrick isn't playing Capt. Jean-Luc Picard this time, he's done with [that phase of his career in] Starfleet in this show. That's about the only thing I do know about the show."
After Frakes' remarks to Deadline, Comic Book reached out to CBS and received a brief statement about Picard's status in the new show. "The only thing we can confirm is the series will explore the next chapter of Picard's life, which will be different, as Patrick teased in Vegas," CBS said. Indeed, Stewart has remarked in the past about how Picard leads a "radically altered" life in the new series. It's now been more-or-less confirmed that "radically altered" means he's no longer in command of a starship. But it still hasn't been revealed what exact occupation Picard has taken on now that hopping around the galaxy is no longer part of his life.
Given Stewart's wish to present a very different view of Jean-Luc Picard, it's likely the new series will see the former captain living a life very far removed from the high-adventure world presented on TNG. Of course, as the new series will still take place in the Star Trek universe, advanced technology and major drama will no doubt figure into the equation at some point. Whatever changes Stewart wants to see, at the end of the day the Trek formula is still the Trek formula, and there are certain aspects to that formula that shouldn't – and perhaps can't – be altered.
Source: Deadline, Comic Book