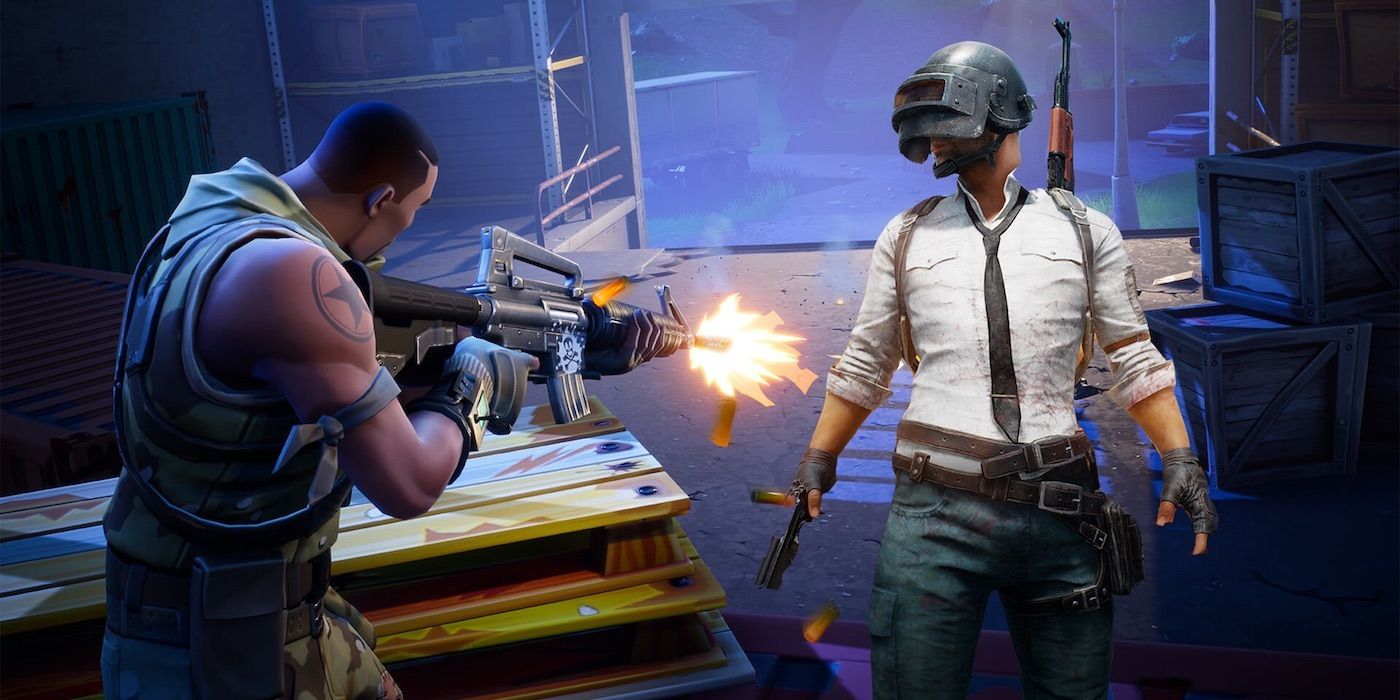 After a rough few months, PlayerUnknown's Battlegrounds has officially dropped their lawsuit against Fortnite over the latter's Battle Royale mode. PUBG has suffered a loss of player involvement after loot box and microtransaction backlash.
In May of this year, an injunction was filed in which PUBG accused Fortnite of copyright infringement. One of the issues mentioned by PUBG publisher, Bluehole, at the time was the fact that Fortnite's Battle Royale mode was advertised with references toward PUBG. It was also noted that the execs behind PUBG felt Fornite was creating a gaming experience that was too closely related to PUBG, in Bluehole's opinion.
Now, just a month after the initial filing of the lawsuit, Bluehole has dropped their case against the developers of Fortnite, Bloomberg reports. A letter was sent yesterday informing Bluehole's intention to withdraw their lawsuit. There may be several reasons behind the dropping of the suit. Both PUBG and Fortnite are partially owned by Tencent Holdings. Making matters even more sticky is the fact that Epic, the studio behind Fortnite, provides PUBG's Unreal Engine technology. An official reason for the withdrawal has yet to be given. Nor is it known whether or not the two companies reached some sort of settlement.
PUBG has been quick to accuse similar games in the past. A separate lawsuit was filed against China's Netease Inc. over similar Battle Royale styled games Rules of Survival and Knives Out. Just this month, the official Twitter profile belonging to PUBG sent out a tweet in response to Battlefield V's recently debuted Battle Royale mode. The tweet was fairly simple, though it obviously implied that PUBG had been in this genre first as it welcomed Battlefield to the club. Still, a backlash occurred when followers brought up Bluehole's penchant for filing lawsuits against other titles with similar themes. According to several Twitter users, the official account blocked some of those that spoke up against the tweet.
Around the same time Bluehole was bringing the fight against Fortnite to court, the game's developer publicly admitted that DLC and loot crates being consistently added to the game while a bevy of glitches went unfixed didn't look good for the company or the title. Many pointed out the chasm between the two games' approaches to microtransactions. Fortnite has completely forgone DLC altogether, while PUBG has taken its microtransactions to a bit of an extreme. Players have taken note of these differences and have been making the switch to Fortnite in great numbers.
Source: Bloomberg
The post PlayerUnknown's Battlegrounds Dev Drops Fortnite Lawsuit appeared first on ScreenRant