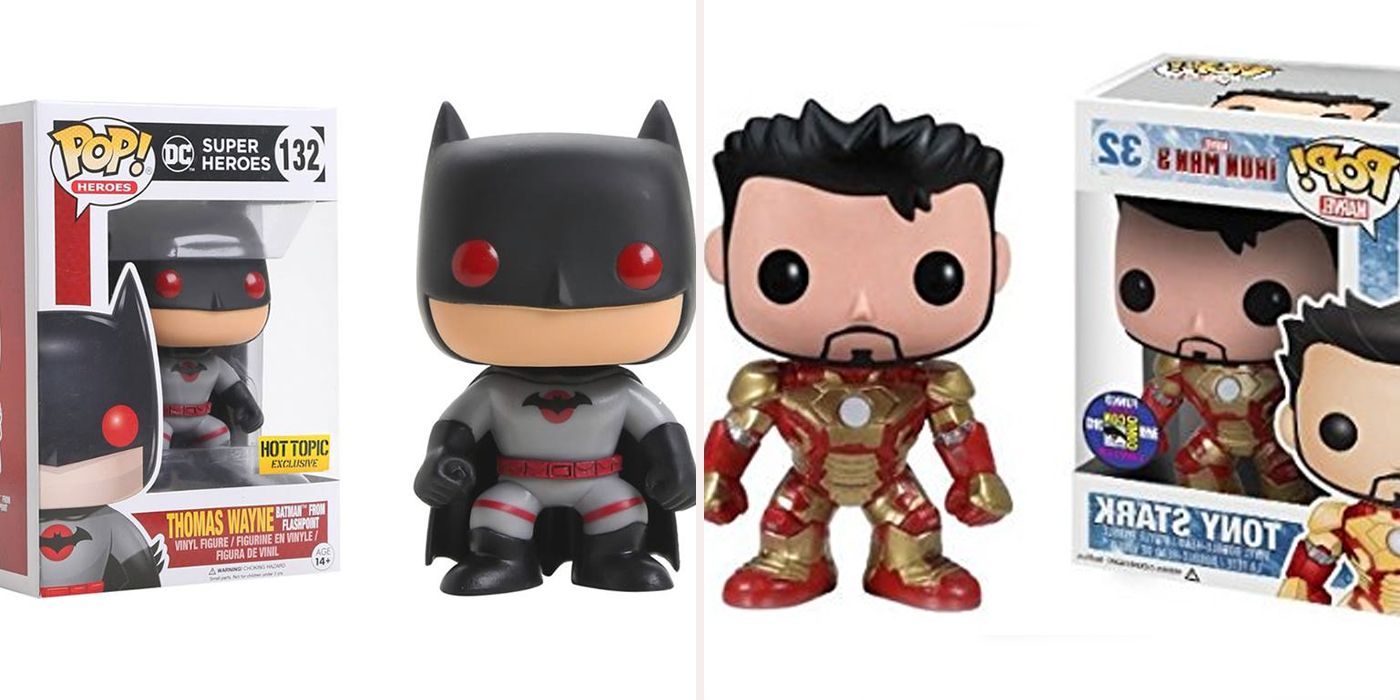 A possible Funko movie could be in the works and if true, could become the first time Marvel and DC crossover in film. A feature film based off of a toy line may have sounded far fetched just a few short years ago. But then The LEGO Movie came out back in 2014 and surprised everyone by becoming a success. Now Warner Bros.' Warner Animation Group, the producers behind The LEGO Movie and its upcoming sequel may attempt to replicate their success with another popular collectable.
Funko got its start back in 1998, creating bobbleheads based off pop culture figures. Overtime, Funko has acquired the licensing rights to multiple film, TV, and video game franchises. While their vinyl figures remain their most recognizable product, the company has expanded to include keychains, plush toys, T-shirts, mugs, Pez, and even cereal. Funko could soon be adding movies to the list.
Related: The LEGO Movie 2: The Second Part Review – This Sequel Is Awesome
The news comes from SuperBroMovies' Daniel Richtman. He recently tweeted a photo depicting WAG's slate for the next three years. According to the photo, the potential Funko movie would begin production sometime this year. Another tweet listed a series of characters who are to appear in the film, including Hellboy, Darth Vader, My Little Pony, Hello Kitty, Deadpool, Wonder Woman, and Harley Quinn, all of which already have their own Funko Pop!. He then pointed out that the line up would mean Marvel and DC would appear together in film for the first time.
WAG may be interested in seeing if lightning strikes twice. The LEGO Movie was a critical and financial success, making $257 million domestically. The film sparked the beginning of a franchise, including The LEGO Batman Movie, The LEGO Ninjago Movie, upcoming The LEGO Movie 2, and Billion Brick Race, which is in development. If a Funko movie proves to be profitable, a series of sequels likely wouldn't be far behind.
Even if there is a movie, it's unknown if Funko could get DC and Marvel to meet on the silver screen. Although Funko has the licensing rights to numerous franchises, including Marvel and DC, it isn't clear exactly what that agreement entails. Funko's rights may begin and end with their merchandise. Neither comic book company has been keen on appearing on screen beside its competitor before. However, profit is a powerful incentive, one that could lead all parties involved into reaching some sort of agreement. Of course, that all hinges on whether or not it proves true that a Funko movie is in the works at all.
Source: Daniel Richtman