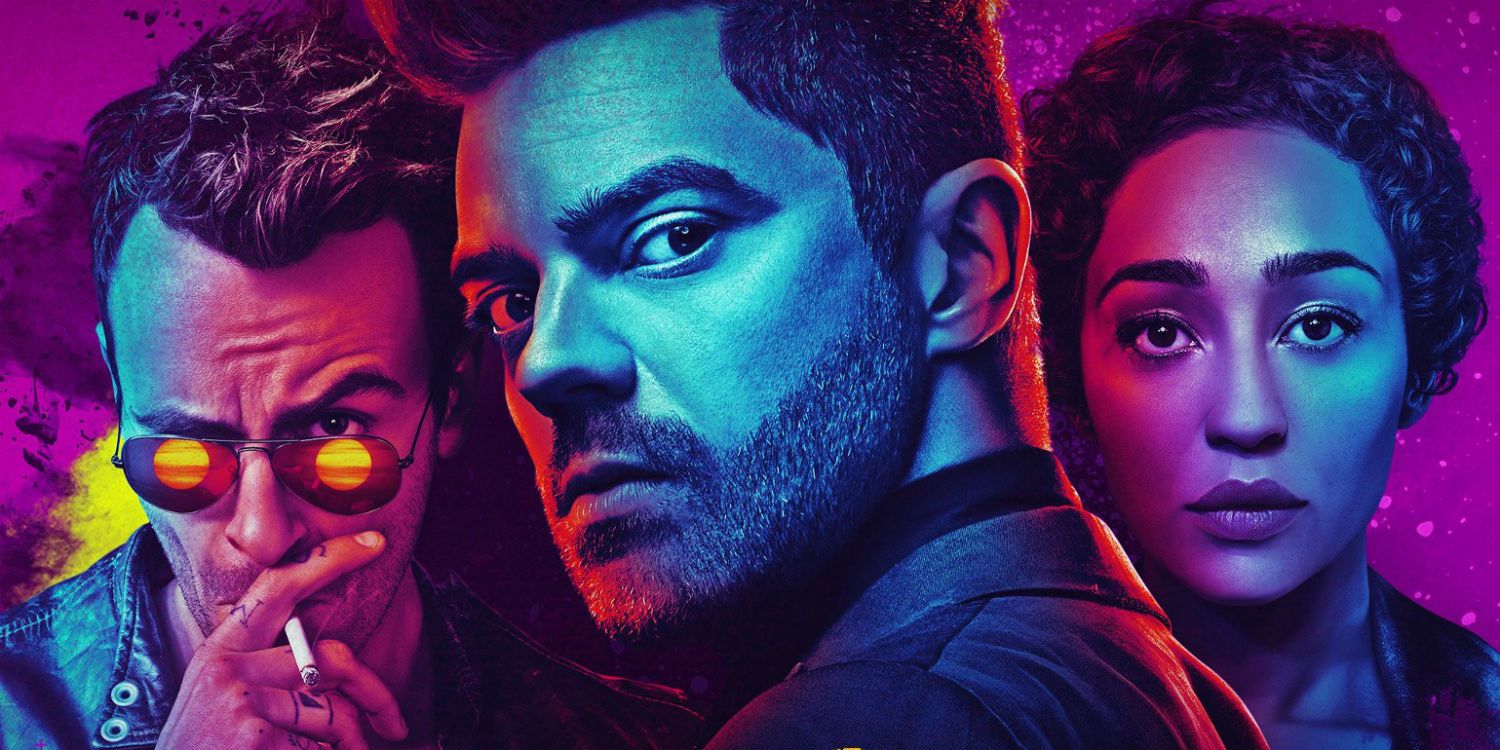 After Preacher season 3's fiery finale, fans of AMC's gleefully violent and irreverent supernatural series are already looking forward to season 4. The show stars Dominic Cooper as Jesse Custer, a criminal-turned-preacher who becomes bonded with a powerful entity called Genesis – the offspring of a demon and an angel – that allows him to force people to bend to his commands. After learning that God has gone missing, Jesse goes on the road with his girlfriend Tulip (Ruth Negga) and a vampire called Cassidy (Joseph Gilgun), to find God and hold him to account.
Latex dalmatian suits, horribly inbred holy children, and Adolf Hitler working in a sandwich shop: Preacher really does have it all. Here's everything we know so far about season 4.
Release Date: 2019
Cast: Dominic Cooper, Ruth Negga, Joseph Gilgun, Ian Colletti, Graham McTavish, Pip Torrens
Showrunner: Sam Catlin
Network: AMC
Last updated: August 27, 2018
Preacher Season 4 Hasn't Yet Been Green Lit By AMC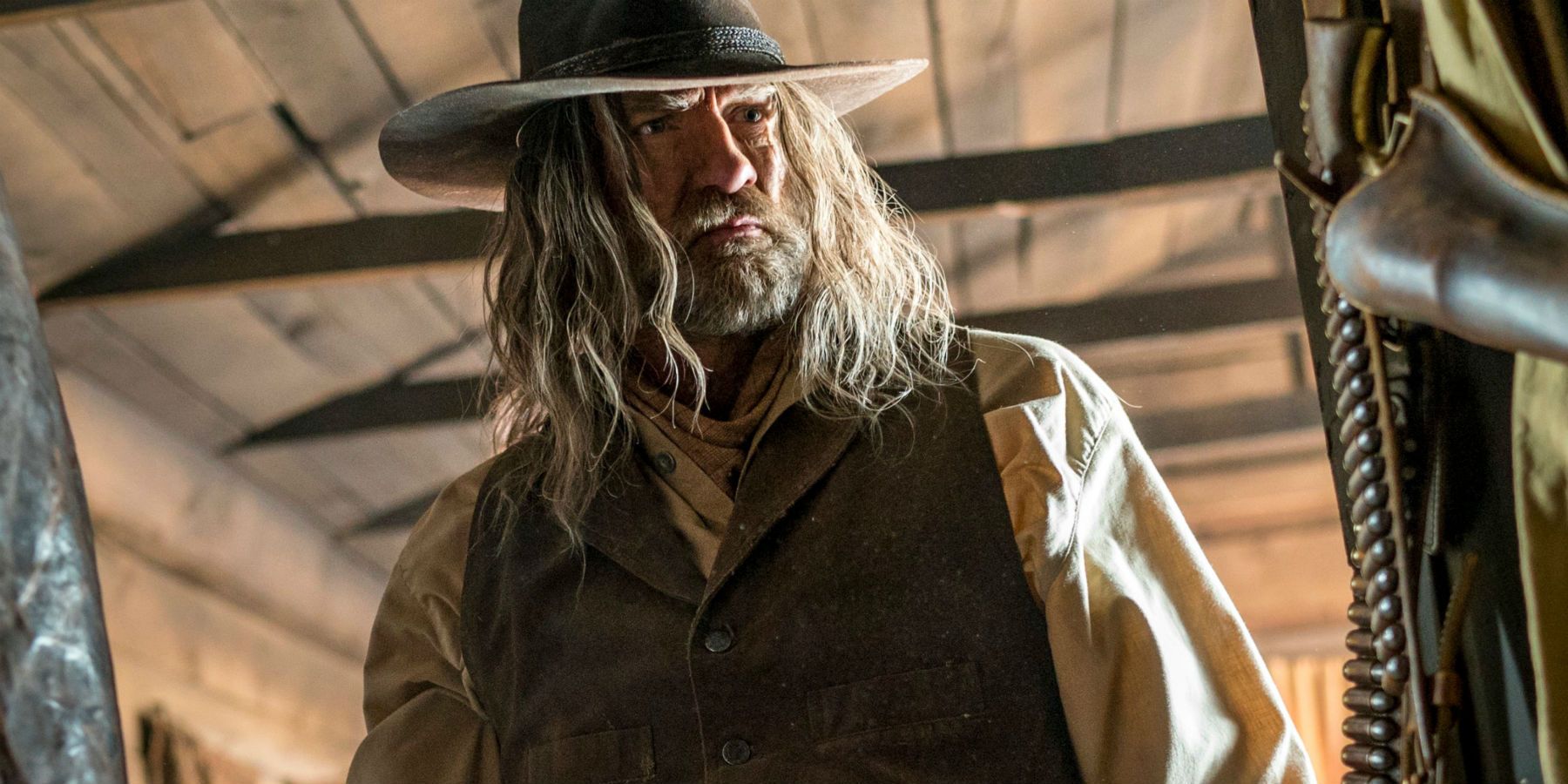 The season 3 finale of Preacher clearly sets up a fourth season of the show, with Cassidy captured by The Grail and apparently locked up with an angel, and Herr Starr preparing for all-out war. AMC has yet to officially green light Preacher season 4, but at this point it's very unlikely that the show will be canceled. Ratings not only remained steady throughout season 3, but actually picked up slightly, and Preacher is currently AMC's fourth highest-rated show in the coveted 18-49 demographic. So, don't be surprised if the season 4 announcement comes sooner rather than later.
Which Cast Members Are Returning in Season 4?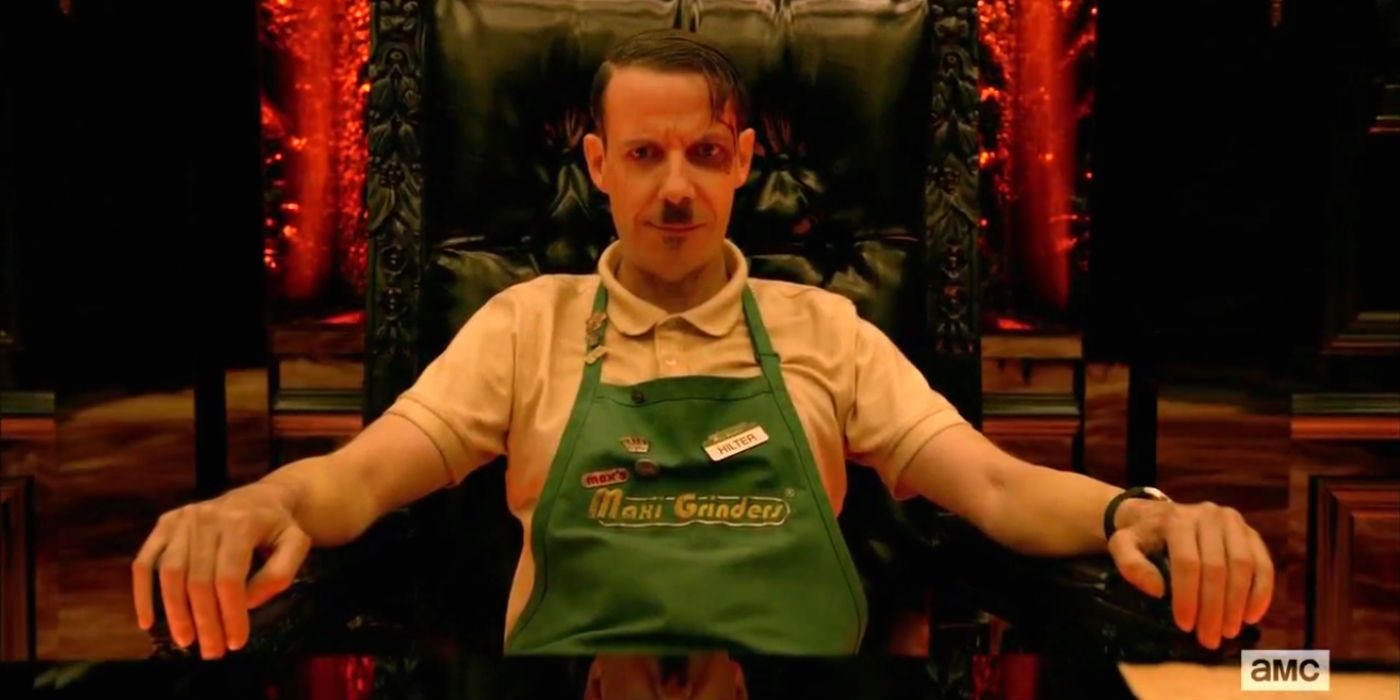 The denizens of Angelville – Marie L'Angell (Betty Buckley), T.C. (Colin Cunningham), and Jody (Jeremy Childs) – were all killed off in Preacher's season 3 finale, so unless they pop up again in Hell, it's fairly safe to say that we won't be seeing them again. Herr Starr's poor, faithful lieutenant Hoover (Malcolm Barrett) was also killed after lethal exposure to sunlight, and a couple of villains bit the dust: Satan himself (Jason Douglas) and wicked vampire cult leader Eccarius (Adam Croasdell).
The main trio – Jesse Custer (Dominic Cooper), Tulip O'Hare (Ruth Negga) and Proinsias Cassidy (Joseph Gilgun) – are sure to return, along with Eugene Root (Ian Colletti), the Saint of Killers (Graham McTavish), Adolf Hitler (Noah Taylor), Herr Starr (Pip Torrens), Lara Featherstone (Julie Ann Emery). God (Mark Harelik) is also very likely to return, and as of the season finale there were still quite a few Humperdoo (Tyson) clones wandering the world, so we may see the wondrous tap-dancing Messiah again.
Preacher Season 4 Will Probably Premiere in 2019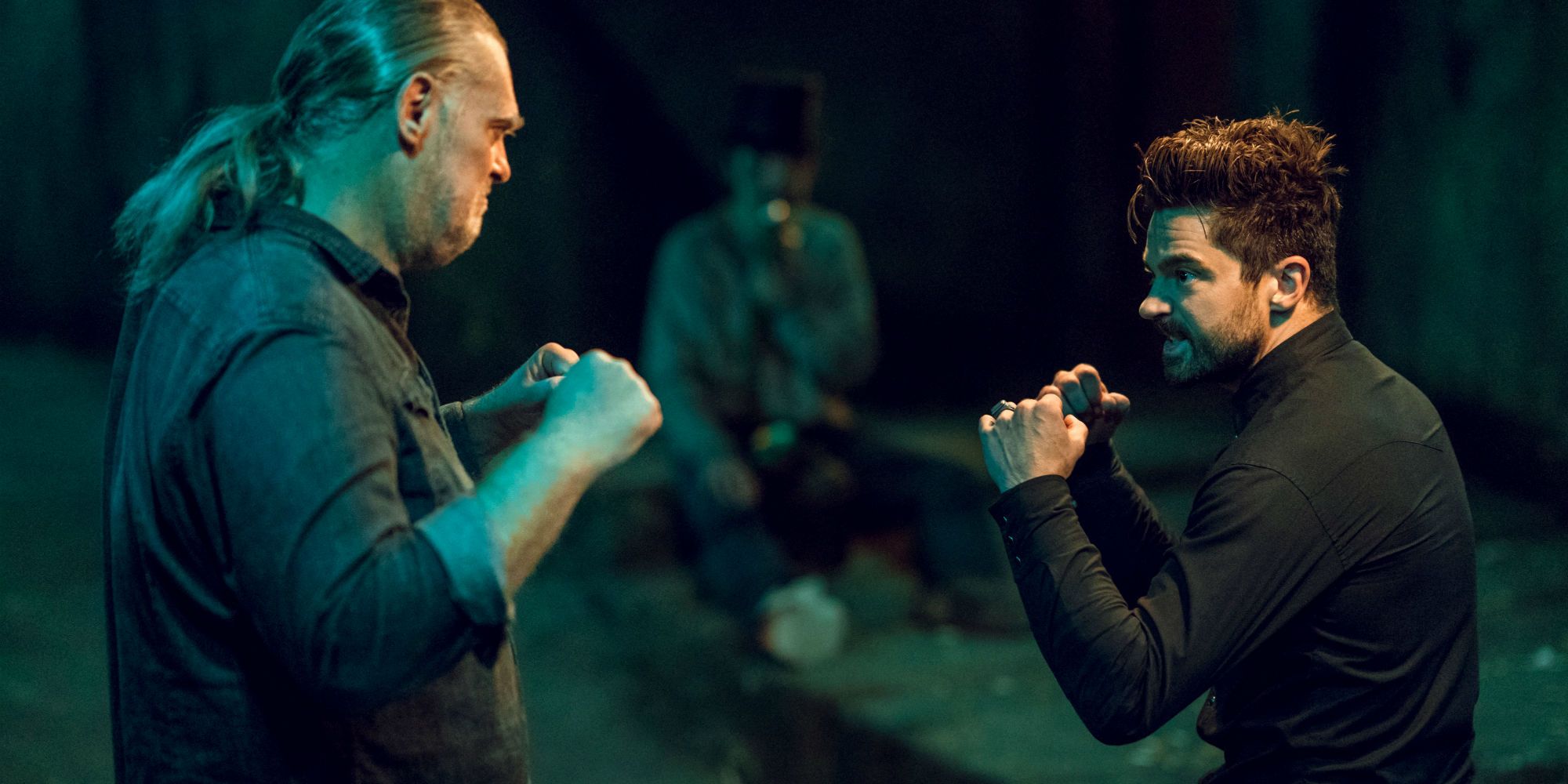 Since Preacher season 4 hasn't yet been green lit, it obviously doesn't have a release date just yet. However, it's likely that it will premiere in summer 2019. Season 1 premiered in May 2016, season 2 in June 2017 and season 3 in June 2018. If we were placing bets, we'd guess that Preacher season 4 will follow the previous two seasons and premiere on the last Sunday of June, which would be June 30, 2019.
Other Upcoming TV Shows