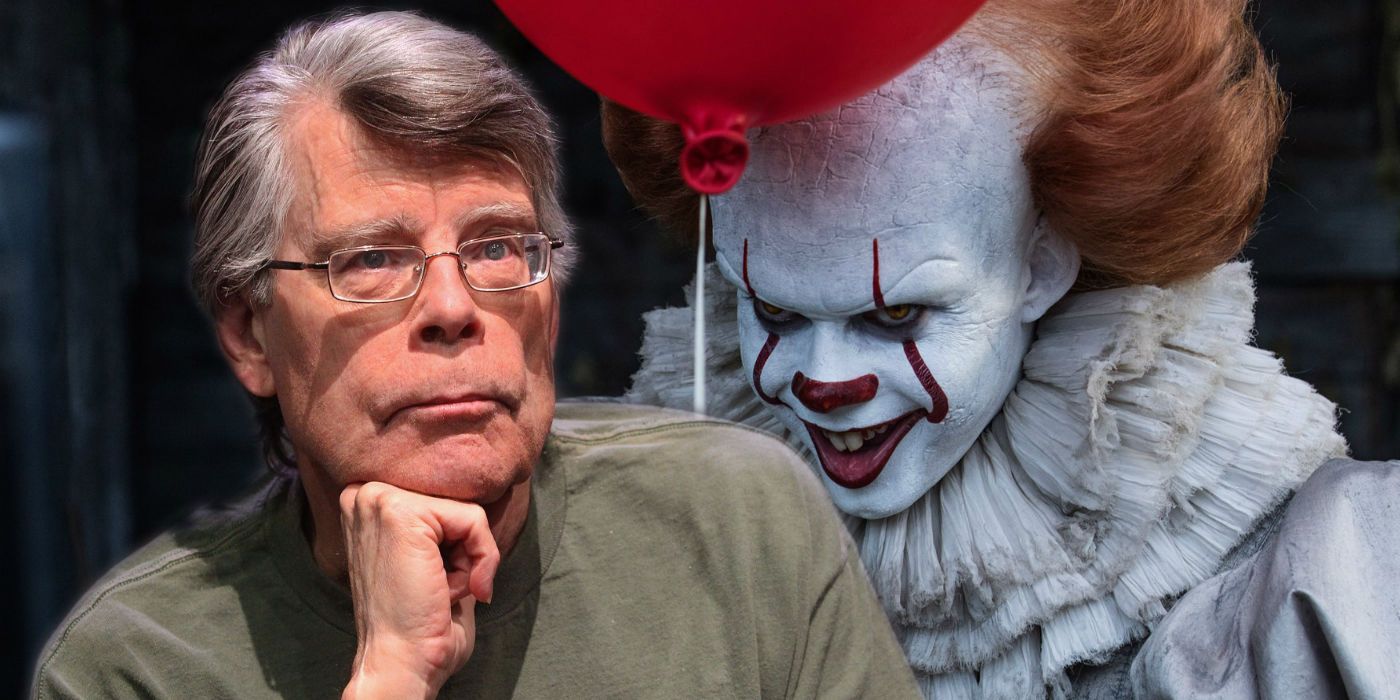 Stephen King is one of those authors you either love or hate. Thankfully enough people love his work to turn some of his best stories into blockbuster movies. Some have been flops, but quite a few have set new standards in the horror and psychological thriller genres. If you are looking for a solid story that will challenge your expectations, here are ten Stephen King movies that you can't afford to miss.
RELATED: Every Upcoming Stephen King Movie
10. The Dead Zone
David Cronenberg's 1983 adaptation of Stephen King's The Dead Zone remains one of the more accessible movies in King's repertoire. It's a masterpiece of thrilling and suspenseful storytelling that strings viewers along before the final climactic scene. The story focuses on Johnny Smith, played by Christopher Walken, who wakes up from a coma to discover he has unexplained psychic powers, and finds himself on a collision course with destiny during a pivotal election.
9. Misery
A psychological thriller about fan obsession gone horribly wrong, Misery was a critical and commercial success that launched Kathy Bates' career. The plot follows romance author Paul Sheldon as he wakes following a car accident to find himself in the care of nurse Annie Wilkes, who happens to be his "number one fan." When Wilkes learns that Sheldon has killed off her favorite character in his latest novel, things start to get grim. Annie's arc may have been ugly, but it was anything but for Bates; she became a star almost overnight, and won both an Oscar and a Golden Globe for her commanding performance.
8. Dolores Claiborne
Kathy Bates returned to the world of Stephen King when she appeared in the 1995 psychological thriller Dolores Claiborne, based on the novel of the same name. The film follows the tale of domestic servant Dolores Claiborne, who's accused of murdering her elderly employer Vera. Much of the town has a hard time believing Claiborne's explanation for Vera's death. It's a harrowing and suspenseful tale that will keep audiences guessing until the end. Unlike her appearance in Misery as a clear antagonist, Bates' part in Dolores Claiborne is much more conflicted; the supporting characters and audience alike are left in the dark about her true motivations until the final act.
7. Stand By Me
Unlike many King adaptations, Stand By Me is more coming-of-age drama than horror. Based on King's semi-autobiographical short story The Body, it follows four adolescent boys in a small Oregon town who embark on a journey to find the corpse of a missing boy. As star Wil Wheaton later recalled, director Rob Reiner "found four young boys who basically were the characters we played." Wheaton and his co-stars River Phoenix, Jerry O'Connell, and Corey Feldman became extremely close during production, lending to the authenticity of the characters' friendship. Stand By Me remains a classic today, worthy of any movie fan's collection—even those who don't like horror films.
6. The Shining
Stanley Kubrick's 1980 version of The Shining still stands as one of the most famous King adaptations, bringing to life writer Jack Torrance, his wife Wendy, and their young son as they travel to Colorado to become the winter caretakers of the haunted Overlook Hotel. Danny's psychic abilities allow him to see the terrifying past of the Overlook, and his troubled father's inner demons are exploited by the spirits still haunting the hotel. The tale deviates significantly from the source material, in both characterization and storyline; nevertheless, The Shining continues to be a favorite among horror lovers.
RELATED: Ewan McGregor To Star In The Shining Sequel Doctor Sleep
5. Carrie (1976)
For over 40 years, Brian De Palma's 1976 adaptation of Carrie has remained a classic. Released just two years after the book's publication, Carrie was the first adaptation of a Stephen King work, and it's still arguably one of the best. Featuring the excellent Sissy Spacek in the title role, this supernatural tale sets the hook of suspense and reels in the viewer without remorse. Spacek is at turns ethereal and terrifying as Carrie, and Piper Laurie delivers a commanding performance as her oppressive mother Margaret. Even though it's a little dated today, it is head and shoulders above the unnecessary 2013 remake.
4. The Green Mile
This flashback film is told from the perspective of Paul Edgecomb, played by Tom Hanks, who recounts supernatural events he experienced as a corrections officer after a very special prisoner arrived on death row at the Cold Mountain Penitentiary. It's a soulful and thoughtful movie which will leave most viewers profoundly affected after the credits roll. It's a long movie, but it's worth it.
3. The Shawshank Redemption
Although it registered very little impact in theaters upon its release, The Shawshank Redemption has gone on to become one of the best-loved films of the last 30 years. The movie tells the story of two prisoners serving life sentences at the Shawshank State Penitentiary, who become dear friends despite their difficult circumstances. Starring Tim Robbins and Morgan Freeman in the lead roles, The Shawshank Redemption is a gritty and uplifting tale told simply and poignantly that showcases the tender, hopeful heart that beats under King's best work.
2. 1408
In the 2007 psychological horror film 1408, John Cusack returns to what he does best: playing a cynic with love problems. Starring as Mike Enslin, a skeptical author who decides to check into a notoriously haunted hotel room in order to investigate it, he's joined by Samuel L. Jackson as hotel manager Gerald Olin. What follows is a tense and terrifying descent into Enslin's psyche, and although it's definitely not The Shining, as far as haunted-hotel films go, 1408 is still a satisfying and scary effort. It manages to generate sufficient thrills without relying on bucketfuls of gore.
1. It (2017)
The feature film debut of IT smashed records on its opening weekend. With an estimated $117 million earned at the box office in its first three days, IT became the biggest opening ever for a horror film and the biggest September opening for any film of all time. At turns funny, intense, and terrifying, IT is an improvement on the 1990 television adaptation of the book in nearly every way. Bill Skarsgård is positively horrifying and menacing as Pennywise, although Tim Curry fans may find themselves missing the lack of funny one-liners that Curry's version of Pennywise delivered in the miniseries. Nevertheless, there's no question that 2017's IT will go down as one of the best King adaptations of all time, with plenty of scares to go around.