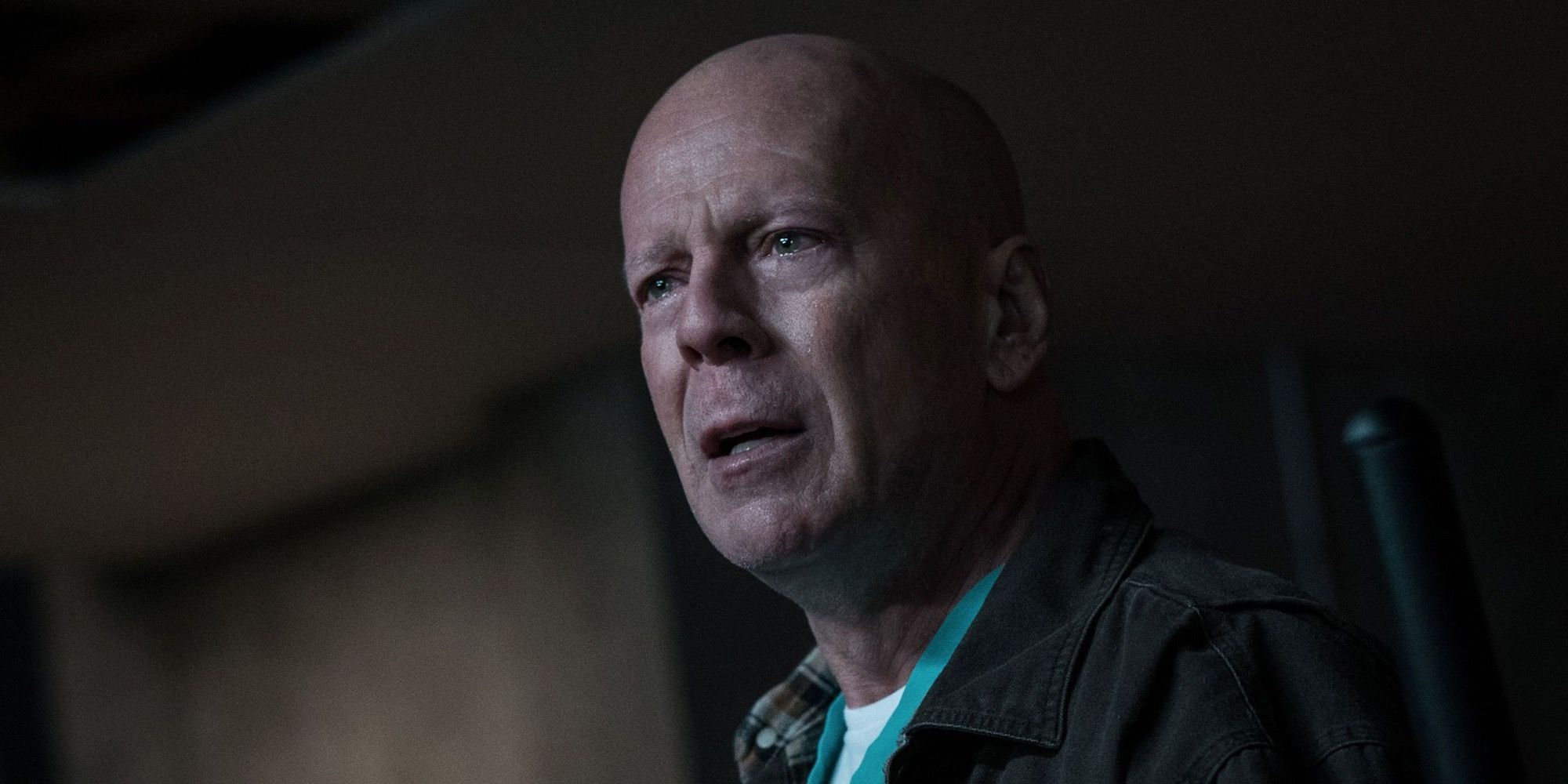 Bruce Willis and Frank Grillo grab their guns and chase down a violent bank robber in the new trailer for Reprisal from EFO and Lionsgate. The film marks the third collaboration between Willis and director Brian A. Miller after the two paired up for the low-budget EFO actioners Vice and The Prince.
Reprisal stars Grillo as Jacob, a bank manager seeking revenge against the robber whose violent heist took the life of his co-worker. Jacob joins forces with James (Willis), an ex-cop with plenty of knowledge on tracking down criminals, not to mention access to weapons. Johnathon Schaech plays Gabriel, the highly skilled and ruthless bank robber, who is always one step ahead. The already explosive situation escalates further when the hunted Gabriel gains the upper hand by kidnapping Jacob's wife (Olivia Culpo) and daughter.
The new trailer for Reprisal from Lionsgate teases the movie's very typical EFO style of action. This one gives Willis a chance to play a grizzled old cop, something he has done numerous times in his career (with varying degrees of effectiveness). Meanwhile, Grillo gets to do the emotional heavy lifting, playing a devoted family man whose attempt to right the wrongs of the past puts his loved ones in danger. See the clip above. Additionally, check out the poster below.
Earlier this year, Willis himself played a family man seeking revenge in Eli Roth's action movie remake Death Wish. Roth predicted the movie would spark a comeback for Willis, but the film's modest box office returns and brutal reviews of Death Wish suggest that comeback will not in fact materialize. But Willis will never want for work as long as his name can still sell a movie internationally, and as long as EFO keeps churning out action flicks. Like Nicolas Cage before him, Willis has found a soft landing spot in this kind of formulaic, modestly budgeted fare.
Willis also appears to have developed a solid working relationship with director Brian A. Miller. Reprisal marks their third time working together after the sci-fi movie Vice and the gangster film The Prince. Outside the low-budget action arena, Willis has lined up the lead role in Cornerman, a drama about famed boxing trainer Cus D'Amato and his time working with the teenage Mike Tyson. And then there's Die Hard: Year One, the Die Hard half-prequel that Willis and others have been discussing for years. That project appears to be moving forward again after reports that Conjuring duo Chad and Carey Hayes were performing a re-write.
Lionsgate Premiere will release Reprisal in theaters and on demand on August 31st, 2018.
Source: Lionsgate
The post Reprisal Trailer: Bruce Willis & Frank Grillo Go After A Bank Robber appeared first on ScreenRant