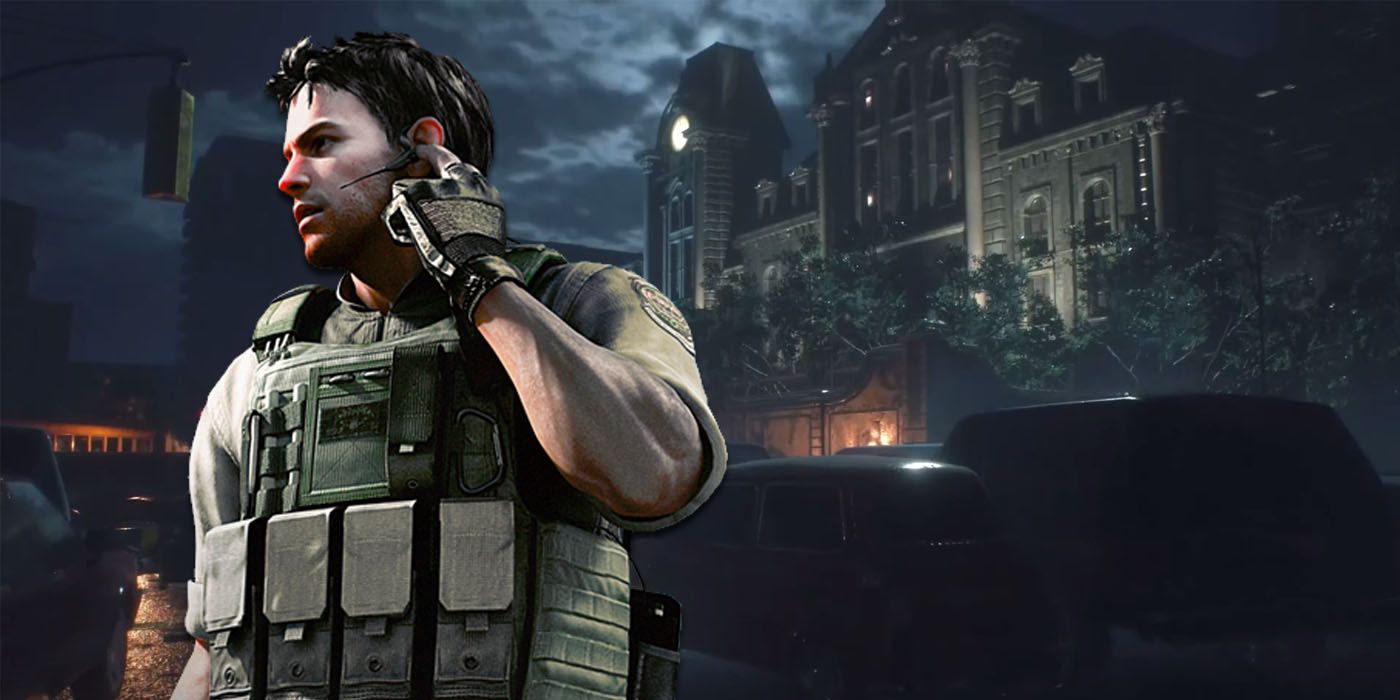 The character model for Chris Redfield has been found in the code of Resident Evil 2, and modders have been able to make the character playable. The arrival of the Resident Evil 2 remake signals the return of Leon Kennedy and Claire Redfield. As two of the most iconic characters in the series, seeing their models and designs brought up to par with other current-generation titles feels much overdue. Still, a character that's arguably the face of the franchise was always going to be missed by Resident Evil fans. That hero in question is none other than Chris Redfield.
Despite appearing at the tail-end of the divisive Resident Evil 7, fans are always going to want to see more of Chris Redfield. This is because the hero is one of the the original protagonists featured in the first Resident Evil game, and gamers aren't quite ready to move past the various adventures they've had with the protagonist since. Even then, it was beginning to look like Chris's original partner Jill Valentine would be redesigned in a Resident Evil 3 remake before he returned to the limelight – or at least that appeared to initially be the case.
Related: Resident Evil 2 Remake: Best Tips, Tricks, & Hints To Know Before Playing
Following the release of Resident Evil 2, dataminers began going through the code found within the game. As it turns out, a full model for Chris Redfield is already present and tucked away within Resident Evil 2, which could signal a number of things for gamers that are eager to see the character's return. After a little work, modders were even able to get Chris Redfield's character model into a playable state on the Resident Evil Modding Forum.
Now, the character model itself raises a few questions as it is based on the Resident Evil 7 version of Redfield – which most core fans likely wouldn't care too much for. Additionally, it's very much an unfinished render, as holstered guns are said to levitate behind Chris as he walks around the environment. Since Resident Evil 2 is built utilizing the same engine as the seventh entry in the series, it's entirely possible (if not likely) that this character model is just leftovers from Capcom.
It's also not out of the question that gamers may get a campaign option that provides a glimpse of what Chris Redfield is up to during the Raccoon City crisis. This a possibility since Resident Evil 2 is getting free DLC showcasing three playable characters and their stories during the outbreak. Fans shouldn't get their hopes up about that outcome, but it would be great to see what the Resident Evil icon is up to at this point in the series and learn just how concerned he is for the safety of his sister Claire Redfield.
Resident Evil 2 arrived for Windows PC, PlayStation 4, and Xbox One on January 25, 2019.
Source: Resident Evil Modding Forum