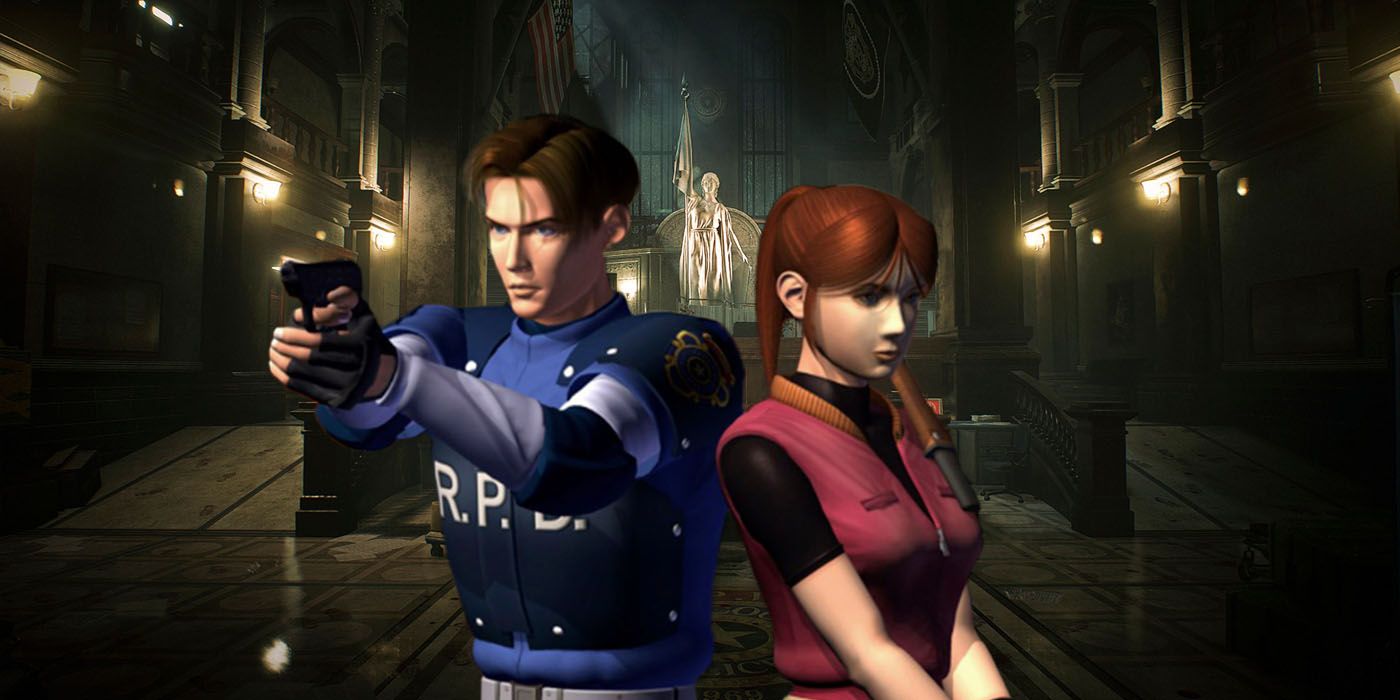 Gamers playing through Resident Evil 2 are likely worried more about avoiding Mr. X and surviving through the multiple stories than what Claire or Leon are wearing. Despite how little the duds each character is wearing impacts the game itself, multiple playthroughs of the campaign can be a lot more engaging for anyone that wants to change up the look of each playable protagonist.
As it turns out, locating the zombified corpse of Brad Vickers in Resident Evil 2 doesn't unlock new outfits like it did in the original game. Instead, completing each scenario with both Leon and Claire is exactly what must be done in order unlock the hidden outfits. The rest, however, are locked to the Deluxe Edition of Resident Evil 2. That is sure to be a disappointing reality for fans that want the chance to try out those costumes, but there's still work to be done for those that want to earn the rest.
Related: Resident Evil 2 Remake: How To Unlock The TRUE Ending
Classic Resident Evil 2 Costumes
The process for unlocking these alternate costumes in Resident Evil 2 is pretty simple. Completing the campaign with Claire will unlock the costume that Leon first wore in the original Resident Evil 2 game. On the other hand, completing the game with Leon will unlock Claire's alternate costume from the PS1 classic. These are updated takes on the classic attire, and they add a nice bit of familiarity to the experience.
Resident Evil 2 Deluxe Edition Exclusive Costumes
As previously touched upon, Resident Evil 2's Deluxe Edition has several alternate costumes that are exclusive to the higher-end version of the game. Two of them are for Leon, while there are three available for Claire. It's possible that each will be made available separately as DLC in the future. For now, fans hoping to try out a wide range of alternate outfits for Resident Evil 2's protagonists will have to spring for the Deluxe Edition to receive the following costumes:
Arklay Sheriff Leon
Noir Leon
Noire Claire
Eliza Walker Claire
Military Claire
PlayStation 1 Claire and Leon Costumes
These polygonal costumes are not yet present in Resident Evil 2, but they are set to arrive via a free update to the game in the near future. Claire and Leon's classic costumes return them to their blocky, PS1-era glory and should appease fans in search of an even large dose of nostalgia. The update itself is available to gamers beginning on February 15 as part of Resident Evil 2's Ghost Survivors DLC, which itself is free to players.