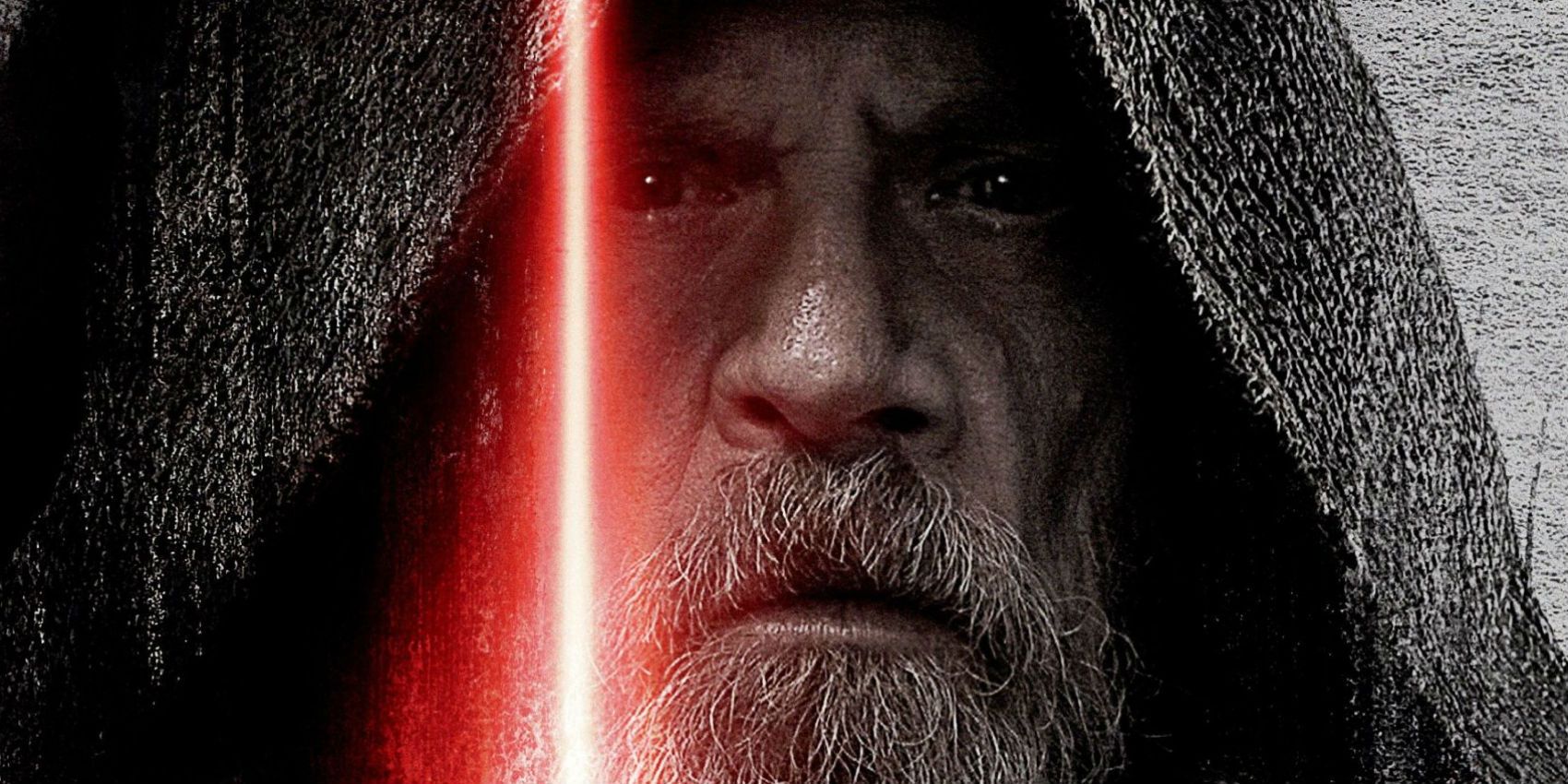 Director Rian Johnson has the perfect response to a surreal call by fans to remake Star Wars: The Last Jedi. He also seems very much in favor of a reality show exploring what's sure to be a very troubled production.
The Last Jedi was actually a box office success, grossing $1.3 billion in the global box office. That officially made the film the highest-grossing movie of 2017. It was adored by critics, and has a current critic score of 91% on review aggregate site Rotten Tomatoes. Unfortunately, Johnson's script proved a little more divisive among certain Star Wars fans. As a result, the film actually has the lowest Rotten Tomatoes audience score of any Star Wars movie to date.
With Disney reevaluating their Star Wars strategy after the poor box office performance of Solo: A Star Wars Story, some of these fans have taken the opportunity to propose a remake of The Last Jedi. A new Twitter account, Remake The Last Jedi, claim to have a "team of producers" who will cover the remake. They promise to consult with Star Wars fans directly through the writing of the remake, and are even accepting fan submissions. Their goal is simple; "to make a version of TLJ that is as close to universally accepted as possible!" When director Rian Johnson came across the idea, he gave a simple response:
please please please please pleeeeeeeaaaase please actually happen please please please please please 🙏🏻🙏🏻🙏🏻🙏🏻🙏🏻🙏🏻🙏🏻🙏🏻🙏🏻🙏🏻🙏🏻🙏🏻🙏🏻 https://t.co/mNpSjgovax

— Rian Johnson (@rianjohnson) June 21, 2018
Much to Johnson's amusement, writer Rachel Pendergrass went one further; she suggested "a reality show of this production process."
Naturally, other figures tried to ask some more serious questions. Seth Rogen, for example, was baffled by the idea anyone would invest in this project. After all, they don't have a script, or stars, or even the legal ability to make this in the first place. "Those have been important elements in the past," he observed caustically. But Frank Oz, who voices Yoda in the Star Wars films, was less than amused.
Really? Really? Really? Not raising money for helping refugees, wounded soldiers, mental health, disabled police & firefighters, Lupus research, battered women, finding missing children, hunger, and on and on and on? You're instead raising money to remake a movie? Really? Really? https://t.co/uzr4WTJ9hQ

— Frank Oz (@TheFrankOzJam) June 21, 2018
According to the Twitter account, they're keen to get into a dialogue with Disney in order to get this production made. Of course, work would have to stop on all other Star Wars content during production, especially on Episode IX. Whoever's behind the Remake The Last Jedi account even believe this would help Disney in their bidding war with Comcast to purchase the bulk of 21st Century Fox's film and TV empire. "A clear plan laid out showing how the Star Wars films are going to return to being the cash cows they once were will go a long way towards tipping the scale," they explain.
Sources: Twitter (various)
The post Rian Johnson Has Perfect Response To Fans Who Want A Last Jedi Remake appeared first on ScreenRant