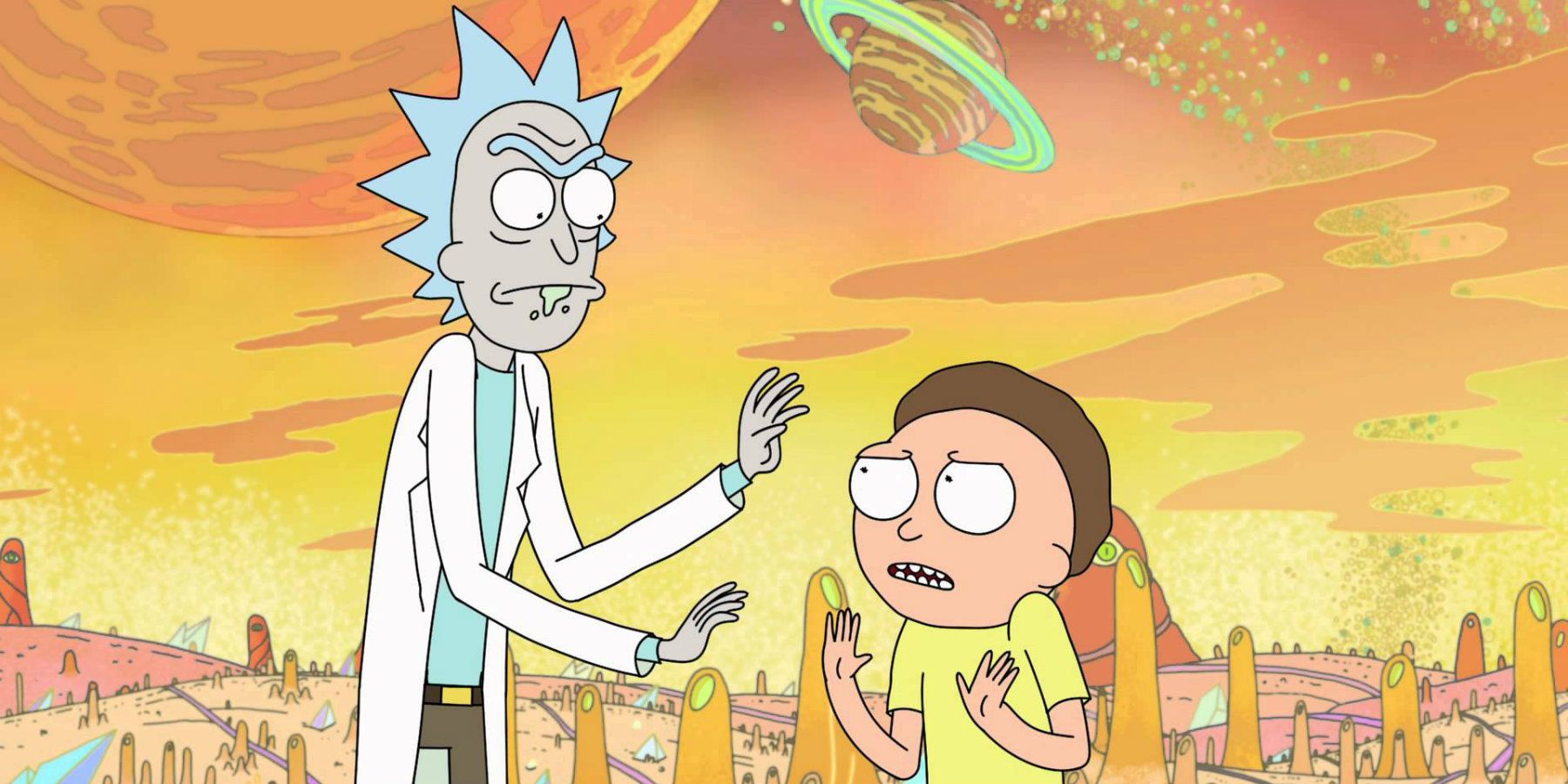 Rick and Morty – and Summer and Beth – become anime-style superheroes in an action-packed new teaser trailer for season 4. When season 4 of Rick and Morty will actually arrive is anyone's guess, but at least fans know that series creators Dan Harmon and Justin Roiland are officially back to work on the popular Adult Swim animated series.
Of course, it didn't always seem a sure thing that season 4 of Rick and Morty would actually happen. In the wake of season 3, the season that really blew the show up in terms of popularity and pop culture reach, Harmon and Roiland found themselves embroiled in bitter contract negotiations with Turner Broadcasting, the owners of Cartoon Network and Adult Swim. Happily, all those issues ultimately became sorted out and Rick and Morty was renewed for a whopping 70 episodes.
Related: Rick & Morty Creator Dan Harmon Leaves Twitter
Eventually, the first of those 70 new episodes will find their way to Adult Swim. A premiere date for season 4 alas has not yet been announced. However, Rick and Morty did just release a new – albeit very brief and non-specific – teaser for the upcoming season. So at least fans know their favorite animated sci-fi show hasn't forgotten about them. Check out the teaser below:
Rick and Morty anime-style definitely puts a different twist on the characters. Instead of being his usual disheveled, slobbering self, Rick becomes a pumped-up superhero. As fans will notice, Morty's giant arm "Armothy" from season 3's "Rickmancing the Stone" episode shows up, and comes in handy for Morty as he leaps through the teaser's post-apocalyptic landscape. The teaser also features cameos from Beth and Summer – you can tell by the hair that it's them – as well as the Cromulons from "Get Scwhifty" and the immortal Squanchy, re-imagined here as a ferocious cat-creature with whipping claws. The teaser also gets a visit from Snuffles, Morty's IQ-enhanced dog, who gets a giant robot suit and looks ready to tear Rick apart.
All-in-all, this take on Rick and Morty is much more slick and cool than the actual series, but of course much less twisted and hilarious. What does the teaser tell us about season 4? Unless the show is planning on a radical change in animation style, it likely tells us absolutely nothing. At most, the teaser serves as a nice reminder that Rick and Morty is still alive. Adult Swim will sooner or later announce a premiere date for season 4 and then the true anticipation can begin. Supposedly, the wait will be shorter between future seasons, but it remains to be seen if Roiland and Harmon – who both admit to being procrastinators – can live up to that promise.
Source: Rick and Morty/Twitter