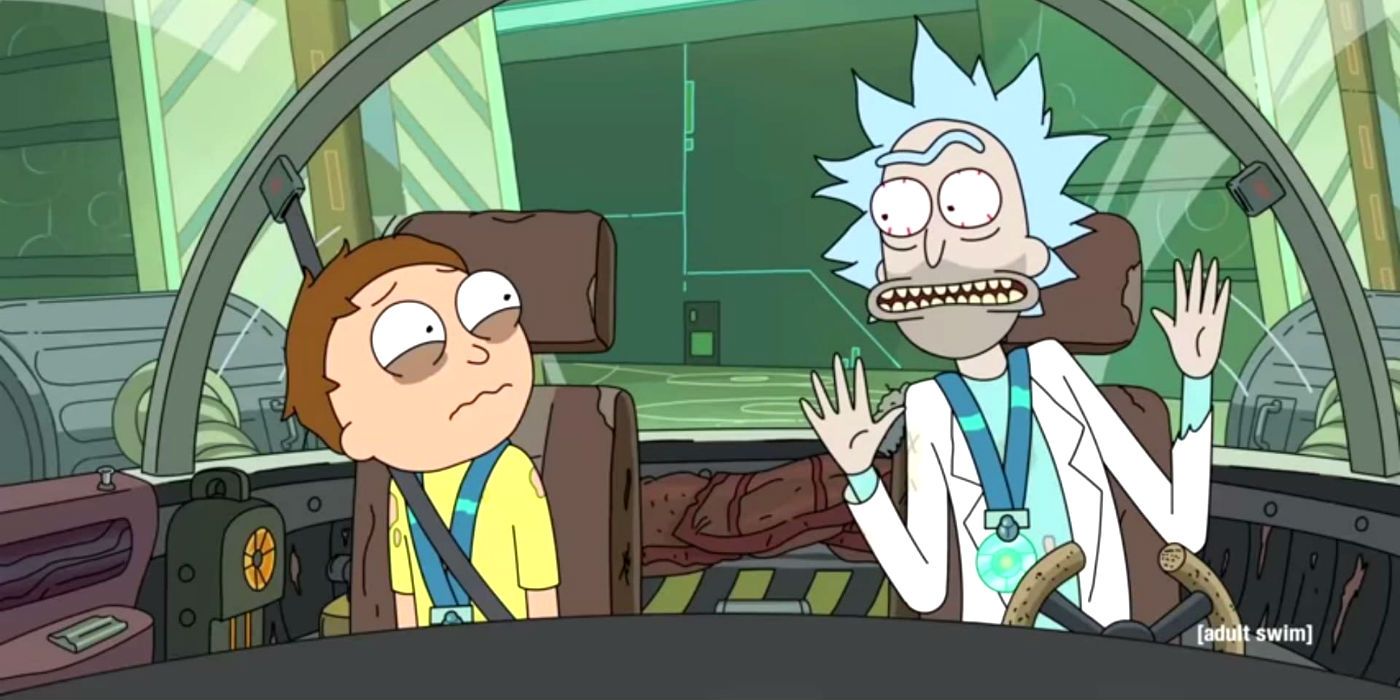 Rick and Morty season 3 is now available to stream on Hulu. Since the airing of its season 3 finale in October, fans have been chomping at the bit for anything they can get their hands on – quite literally considering McDonald's Szechuan sauce debacle – which is why the show being available to stream online is a great thing for fans.
When season 3 ended, Mr. Poopybutthole returned in a post-credits scene stati,ng he would see viewers in season 4 "in like a really long time." His portending message couldn't have been any truer. Facing months of difficult contract negotiations between Adult Swim and the show's creators, Justin Roiland and Dan Harmon, the future of Rick and Morty weighed heavily on the minds of fans. While worries were eased in May with the announcement of the show's renewal and a 70 episode order, ensuring the show would continue for many seasons, the wait for the season 4 premiere continues.
With the streaming release of season 3, as reported by Inverse, this latest addition to the Hulu library is sure to satisfy the palette of many people. But fans are not the only ones excited. Emails were sent from the popular streaming service to all its members just before midnight announcing the expansion of available episodes.
During the last wait between seasons, Adult Swim quietly, with no prior announcement, released the premiere episode "The Rickshank Rickdemption," sending fans scrambling to catch the networks April's Fool Day joke any way they could. Rick and Morty was back but for one episode only. That episode release also fulfilled the closing remarks of Mr. Poopybutthole made at the end of season 2, predicting the show's return in a year and a half. With Season 3's post credit scene, it seems Mr. Poopybutthole has all the answers. The remainder of season 3 would not premiere until July 2017, but the release of the single episode was enough to satiate fans. Perhaps Adult Swim will do something similar for season 4.
While no release date has been confirmed, many speculate the return of Rick and Morty in 2019. Writer and producer Ryan Ridley said in January that he doesn't expect Rick and Morty season 4 to debut any sooner than 2019, which means it can also come in 2020 or later. Since announcement of the show's renewal, updates have become more frequent and informative. With production underway, it is only a matter of time until a premiere date is announced.
Source: Inverse
The post Rick & Morty Season 3 Now Available to Stream on Hulu appeared first on ScreenRant