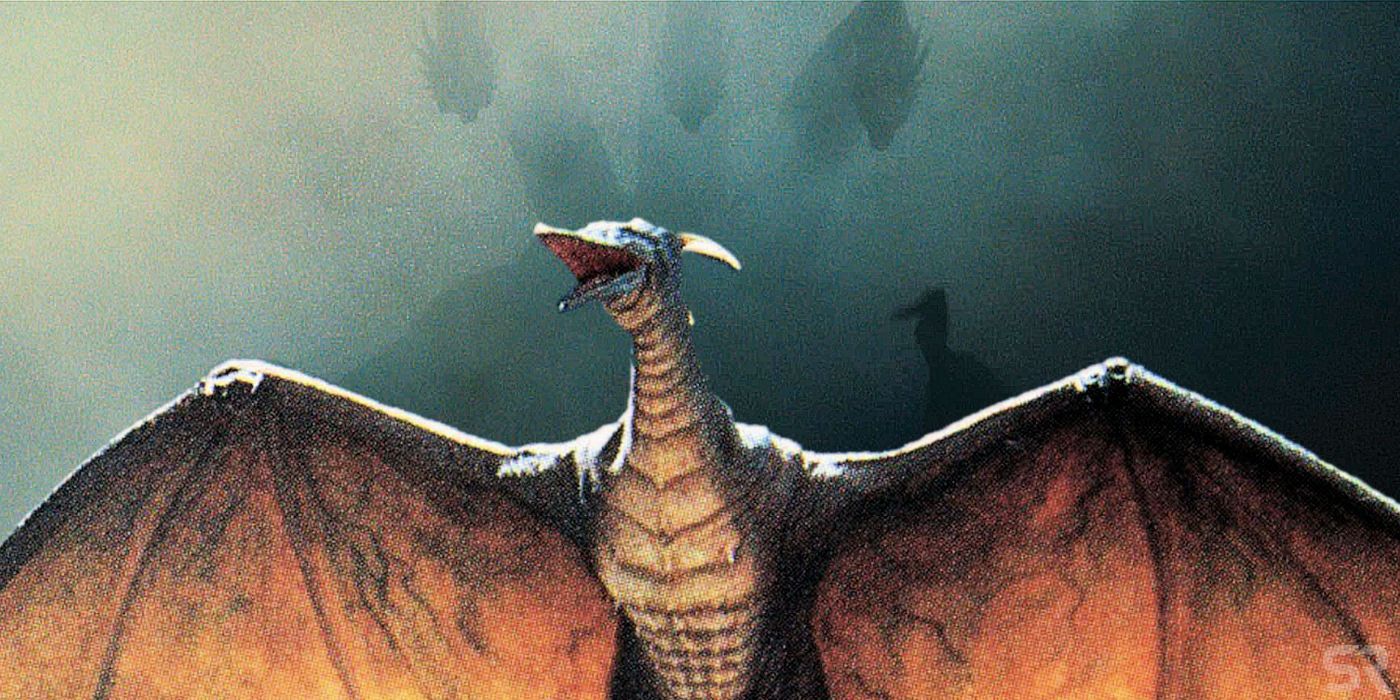 Rodan may be on Ghidorah's side in Godzilla: King of the Monsters. Next year's blockbuster movie marks the third installment in Warner Bros.' other burgeoning shared universe, the MonsterVerse, which began with Gareth Edwards' Godzilla reboot in 2014. While audiences got to see the franchise expand with Jordan Vogt-Roberts' Kong: Skull Island in 2017, they will finally be able to revisit Godzilla, as well as be introduced to several new monsters, in Godzilla 2, which comes from director Michael Dougherty and screenwriters Dougherty, Max Borenstein, and Zach Shields.
Before Godzilla and Kong duke it out in Adam Wingard's Godzilla vs Kong in 2020, the iconic monster will first battle Ghidorah – the three-headed beast – in Godzilla: King of the Monsters. But he won't be alone. WB is quickly opening up the MonsterVerse by also introducing Mothra (a caterpillar/moth-like kaiju) and Rodan (a Pterosaur-like kaiju), along with possibly other monsters as well. Considering that Mothra is mostly a heroic character, it's been presumed that she will side with Godzilla in the coming battle – but what about Rodan?
Related: Godzilla 2 Images Tease New Monsters Ghidorah, Mothra, & Rodan
In this regard, it's possible that Godzilla: King of the Monsters is taking inspiration from the 1964 movie, Ghidorah, the Three-Headed Monster. In that film, Godzilla first battles Rodan (who tends to bounce between being an ally and enemy of Godzilla), before Mothra convinces the two of them to put their differences aside and team-up against Ghidorah. Since the movie marked Ghidorah's debut, it may well be of great inspiration to Dougherty and the rest of the creative minds shepherding the MonsterVerse.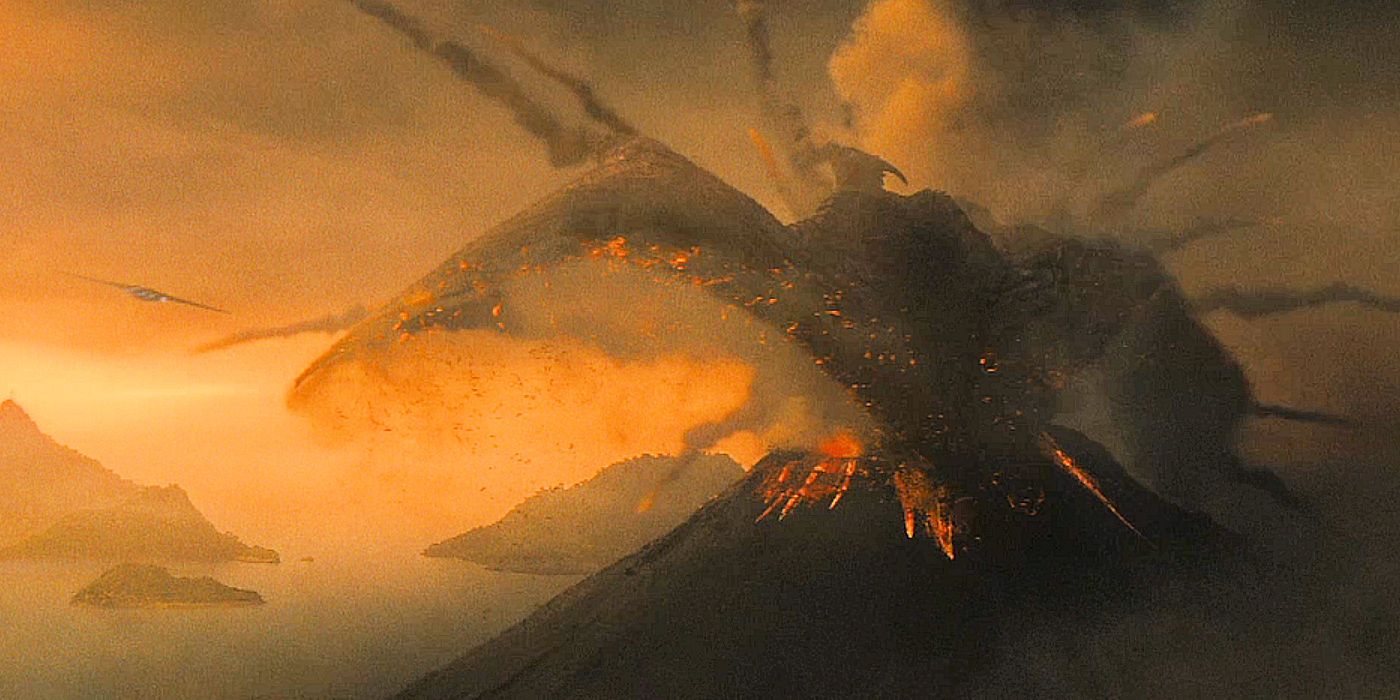 Since Godzilla: King of the Monsters can't just be Godzilla vs Ghidorah the entire time, there needs to be a build-up to the climactic battle in the third act (as there always is). To accomplish that, Godzilla could theoretically take on Rodan first (who may very well side with Ghidorah, the bigger and badder monster), sometime during the first half of the sequel, and then they can eventually come to a truce. At that point, they can team-up with Mothra to defeat Ghidorah once and for all, thus making Godzilla the real king of the monsters.
Godzilla has defeated Mothra, Rodan, and Ghidorah before (in other movies), so he can certainly do so again, but there is only so much that can happen in one movie. If Godzilla were to take on each monster one at a time, then audiences will be tired out by the time the final battle rolls around. Having the three monsters team-up against the main one – in this, case, Ghidorah – makes the most sense, but it might not happen right away. It can start off as a two-versus-two kaiju battle before ultimately becoming three-versus-one. It's happened before.