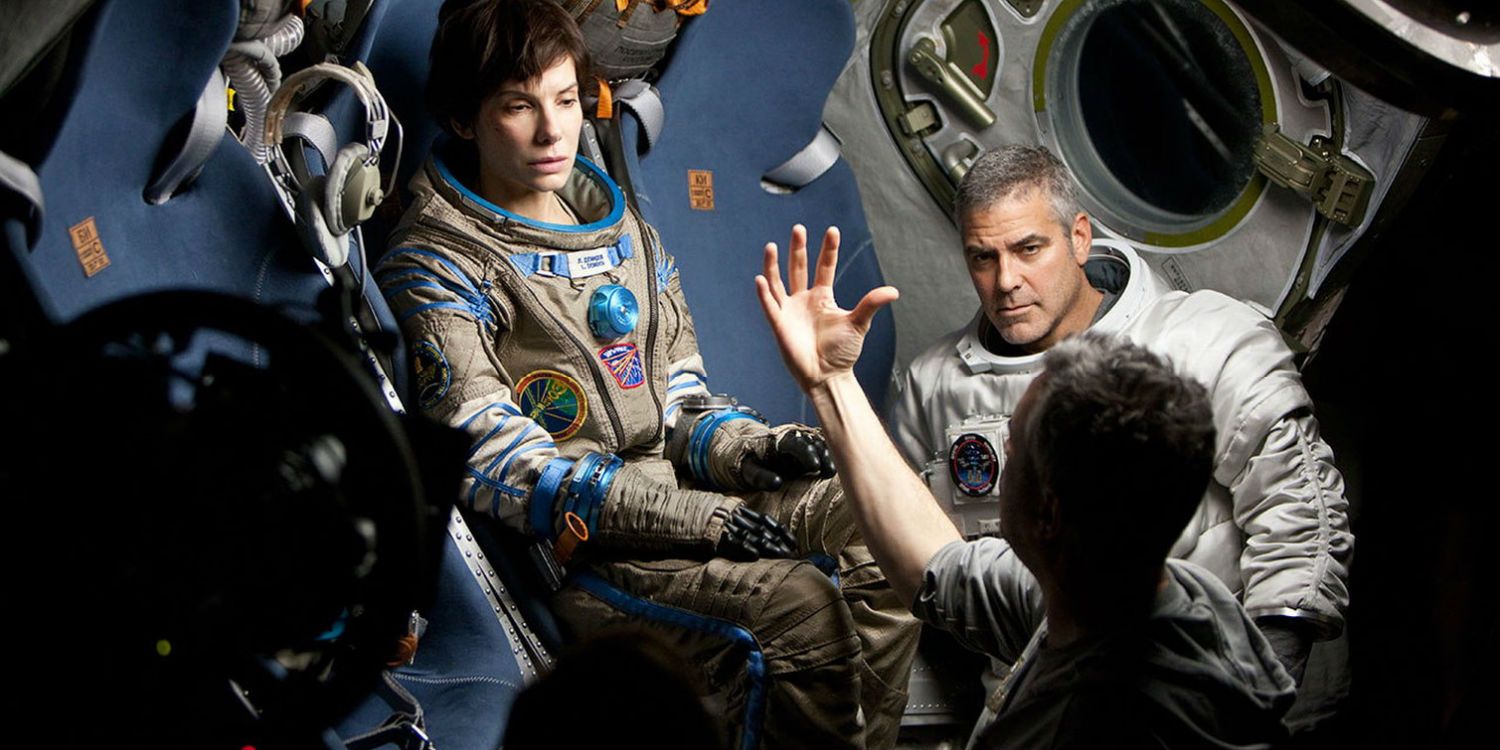 According to a new rumor, Gravity director Alfonso Cuarón met with Warner Bros. several months ago to discuss the possibility of directing a DC movie – but it didn't work out. The DC Extended Universe is currently going through a bit of a quiet phase, with more than a year's gap between last year's Justice League and this year's Aquaman, which is out in December. However, there seems to be a lot going on behind the scenes, and next year will see the release of three DC movies: Shazam!, Wonder Woman 1984, and Joker.
It's been hard to keep track of exactly which DC movies Warner Bros. has in store for 2020 and beyond, since there are a lot of projects in development, and much of what we've heard about them is unofficial. However, one of the biggest questions that has emerged since Zack Snyder (the original visionary force behind the DCEU) backed off from the franchise is which directors Warner Bros. will bring in next.
Related: All the Tom Cruise Green Lantern Rumors Explained
According to Revenge of the Fans Editor-in-Chief Mario-Francisco Robles, one talent that Warner Bros. met with this year was Mexican filmmaker Alfonso Cuarón. Cuarón was the writer/director of character-driven dramas Gravity and Children of Men, but is also familiar with working within a major family-oriented franchise, as he directed Harry Potter and the Prisoner of Azakan (which is widely considered to be the best of the eight Harry Potter films). Needless to say, this tidbit is pretty interesting.
Of course, it's not out of the question that Cuarón could eventually direct a DC movie down the line, since we don't know the reason for the talks falling through. Perhaps Cuarón had another project that he was more interested in, or perhaps Warner Bros. decided he just wasn't right for the movie they had in mind.
With a cinematic universe and various spinoff projects to grow, Warner Bros. appears to be actively on a talent hunt for directors. The studio is also reportedly interested in recruiting Guardians of the Galaxy director James Gunn, who was recently fired by Disney over some offensive jokes posted on Twitter several years ago. From the start, DC Films has been described as having a "filmmaker-driven" mandate, and while the heavy reshoots for Justice League and Suicide Squad have invited skepticism about that claim, Warner Bros. certainly has a golden opportunity to recruit a diverse group of directors who have a strong vision for superheroes. Who knows, perhaps one day Cuarón could be one of them.
Source: Mario-Francisco Robles