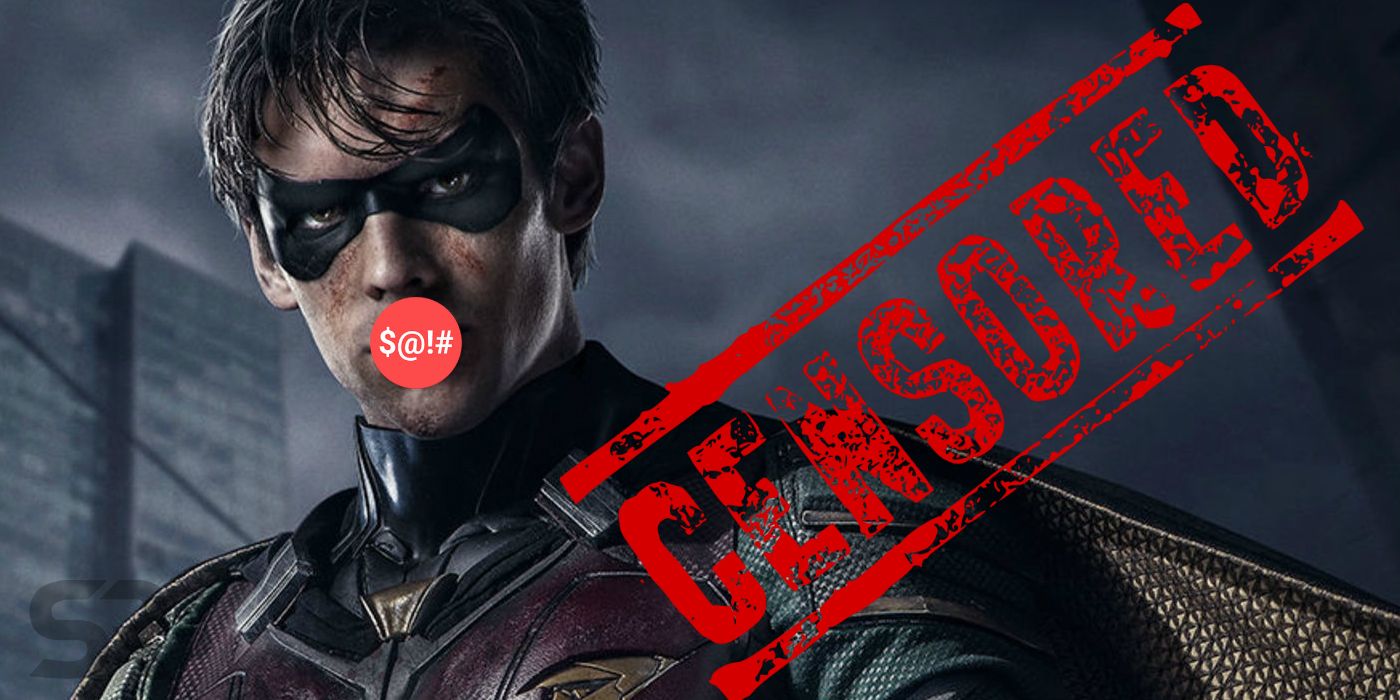 A new report claims the Titans TV series on DC Universe is going to be more mature than anticipated, featuring heavy violence and language. The DC landscape is changing quickly with the fast approaching launch of DC's digital service. As it was recently announced, the service will bring a vast library of TV shows and movies (both animated and live-action) and comics into a single platform. It will launch later this year with an exclusive live-action series that'll bring the fan-favorite young team of heroes known as the Titans to life.
There's been plenty of interest in the series already thanks to the new platform it's attached to, but other than that, there's still plenty of mystery. The cast is led by Brenton Thwaites as Dick Grayson aka Robin, and he's been surrounded by a cast of up and comers. Despite the young age of the cast, it appears the show isn't necessarily targeting the younger viewer demographic.
Related: Brenton Thwaites Posts Moody Photo As Titans Wraps
Splash Report shared some reported details from Titans' pilot, and while there's a focus on Robin, Starfire (Anna Diop), and Raven (Teegan Croft), it's the tone that stands out the most. These details should be taken with a grain of salt for the time being, but Titans is said to feature strong language such as "multiple f-bombs." There's also an R-rated feel to the violence, which includes "bone snaps, people being shot, burned, and mangled."
These details are not yet confirmed, but would signify Titans is going to be very different from what most expected. DC has done mature content in the past, such as Watchmen, and it looks as though Warner Bros. wants to keep that going with their DC Dark label too. This creative decision could've been made to help Titans stand out among the glut of comic book based TV shows, and the fact that its home is DC Universe gives DC complete control over the tone and style they want.
There appears to be a bit of a change towards lighter material on the big screen for DC, so Titans could really separate itself with a mature approach. Even though the show isn't based in the same continuity as the DC movies, this style appeals to a different demographic than DC may already be attracting. Plus, with Young Justice: Outsiders going to DC Universe and Teen Titans Go! To The Movies hitting theaters this July, a more mature approach instantly gives Titans a unique quality.
This isn't the only live-action series DC Universe is creating either, so this could be DC's way of rivaling Marvel's Netflix series, which are also more adult oriented. Doom Patrol is a direct spinoff from Titans, while Swamp Thing's possible connections remain unknown. There were also rumors of Hawk and Dove getting a spinoff too, so these could all stay true to this mature style. That is, if these details are correct. Thankfully, it won't be too much longer before the series debuts.
Titans is set to debut on DC Universe later this fall.
Source: Splash Report
The post Rumor: DC's Titans Is A Mature TV Show With Lots Of F-Bombs appeared first on ScreenRant