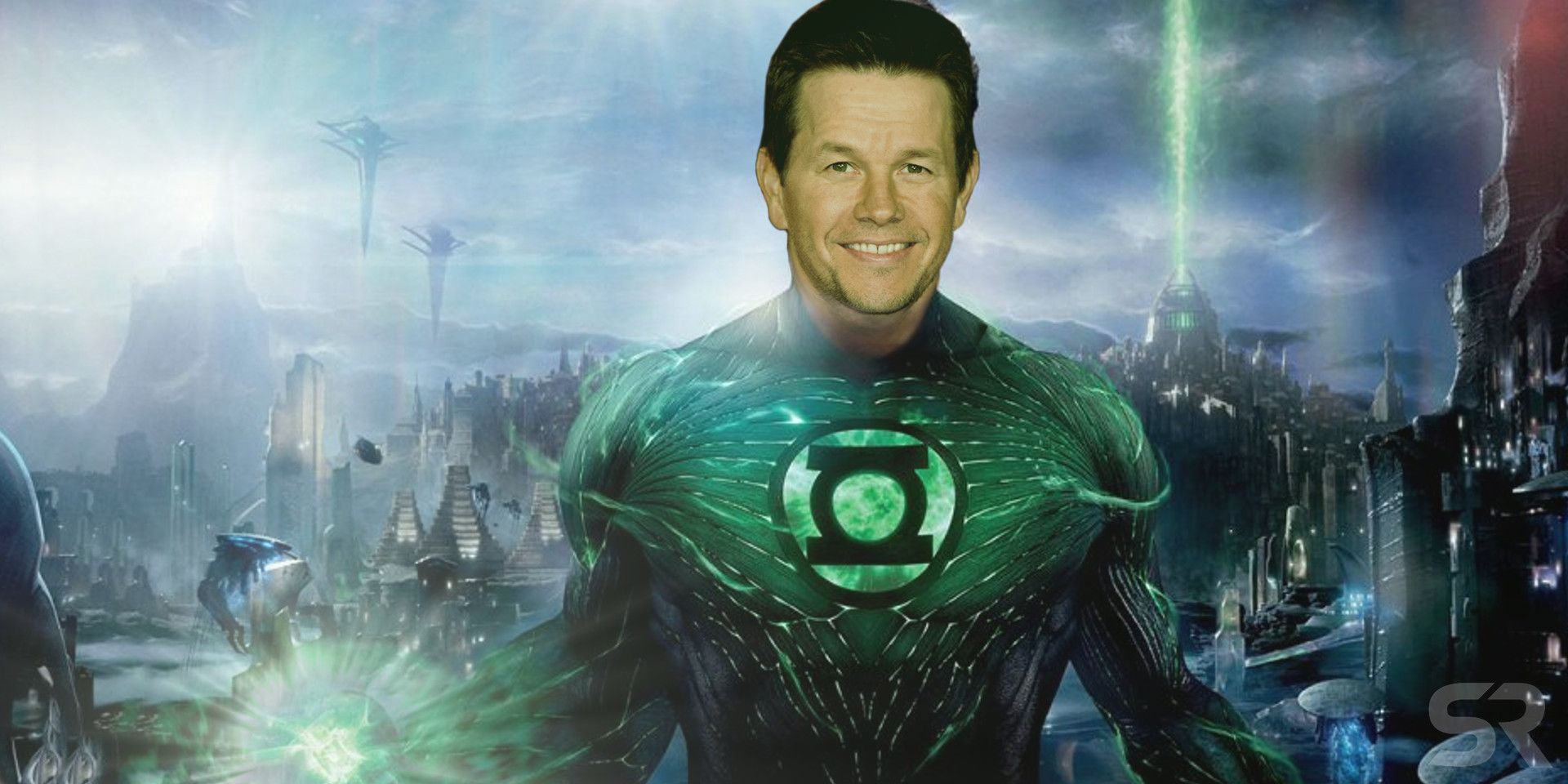 It's possible that Mark Wahlberg was at one point being considered to play Green Lantern in Justice League by one of the movie's producers. Although the DC Films universe got its start with Zack Snyder's Man of Steel in 2013, it didn't officially launch until Batman V Superman: Dawn of Justice hit theaters in 2016. It not only brought back Henry Cavill as Superman but also introduced Ben Affleck as Batman and Gal Gadot as Wonder Woman, not to mention briefly showcasing Ezra Miller as the Flash, Jason Momoa as Aquaman, and Ray Fisher as Cyborg.
Ever since it was revealed that the six aforementioned characters would be joining the unofficially titled DC Extended Universe, comic book fans have wondered which Green Lantern the studio would end up using, as well as who would play the iconic character. A number of actors have thrown their hats into the ring for Hal Jordan and John Stewart, but nothing has happened as of yet. It's unclear if the studio is even looking at anyone for either character at this time, but it seems that one of the franchise's producers already had someone in mind early in development.
Related: Green Lantern Corps Can't Be DC's Guardians of the Galaxy
According to Mario Robles, producer Charles Roven, who has worked on every DC Comics movie since Christopher Nolan's Batman Begins (with the exception of James Wan's Aquaman), wanted Mark Wahlberg to play Green Lantern in the DCEU. While this rumor has not been confirmed or denied by Warner Bros., it's plausible given the following image that surfaced last month in which photos for the entire Batman V Superman: Dawn of Justice cast are pinned to the wall, not to mention the fact that Wahlberg is in it – and that this photo comes from Wahlberg himself.
Considering that Batman V Superman: Dawn of Justice started filming in 2014 but the film began casting in 2013, it seems like the above photo was taken sometime around summer 2014, especially since Mark Wahlberg is seen sporting long hair. At the time, he was filming Michael Bay's Transformers: Age of Extinction, in which his character had roughly the same length of hair. Ever since the above photo popped up last month, DCEU fans have wondered what association the actor had with the DCEU, if any at all.
Since Snyder and Roven were casting practically the entire future of the DCEU around the time they were prepping Batman V Superman, it makes sense that they would've also been looking into figuring out the right actor to eventually play Green Lantern. After all, in 2014, WB revealed plans to release a Green Lantern Corps movie in 2020, which would've come after Justice League and Justice League 2. What's more, Roven indicated two years ago that Green Lantern could show up in the latter film. While this is still a rumor, it's not that far-fetched that Roven would've wanted Wahlberg in the role. He's considered one of the biggest movie stars in the world, especially in international markets, and the studio went after established stars for their DCEU superheroes. But, given that the photo is quite old now, it doesn't seem like Wahlberg has any plans of reciting the Green Lantern's oath anytime soon.
Source: Mario Robles