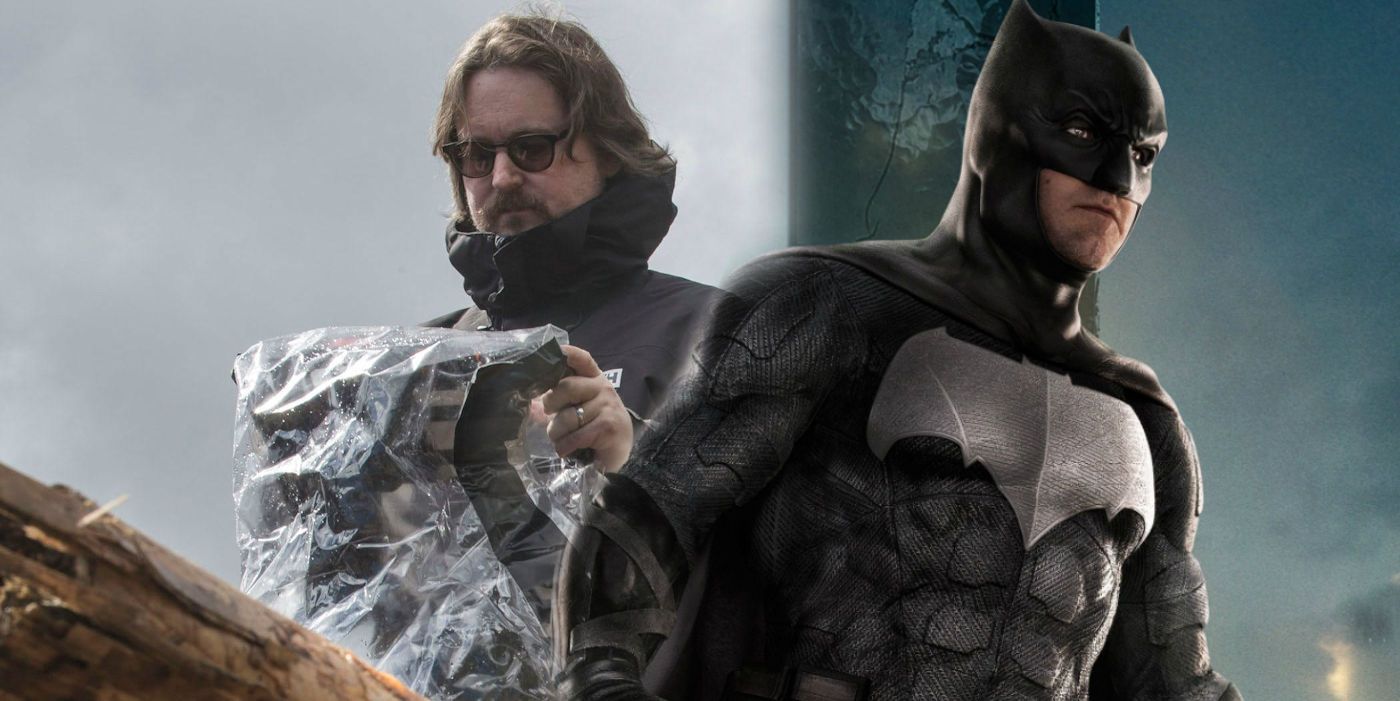 Matt Reeves' The Batman is allegedly starting to recruit production crew members as filming may soon begin. As far as official news is concerned, Ben Affleck is still attached to star in the standalone movie, which he was also looking to direct before relegating helming duties to Reeves. But with several months of confusing reports, coupled with the actor's own confusing remarks, fans can't help but continue speculating that the he may actually no longer be playing the role past Justice League.
Earlier this month, news broke out that The Batman might actually be interconnected with Joaquin Phoenix's DCEU-separate The Joker movie, and considering that the flick will supposedly center on the younger years of the character as a failed comedian in the '80s, it was as good as saying that Affleck won't be appearing in it. Just a few days later, another rumor suggested that Warner Bros. is apparently still contemplating whether to include the film in the rumored DC Dark or DC Black canon or the established DCEU continuity, depending on reception to their upcoming films.
RELATED: A Younger Batman Doesn't Have To Mean The End Of Ben Affleck
While it's still unclear how The Batman will fit (or not) in the DCEU, it seems like the film is already pushing through according to a brand new rumor. A report from Batman on Film suggests that Reeves' project is already "starting to hire people to work on the film. If so, that means that "they" are moving towards pre-production and filming could start at some point relatively soon, maybe." Should this turn out to be true, that means that the flick could be ready for release sometime in 2020 or 2021.
Depending on how long it will take for them to actually start principal photography, this new bit somehow coincides with earlier reports claiming that The Batman might start production later this year, and perhaps even a subsequent rumor that suggests that cameras won't be rolling until early 2019, if pre-production takes a little while longer. Nonetheless, it seems like Warner Bros. is pushing for the movie to debut in 2020 at the earliest. This release date allows the film studio to see people's perception of already scheduled DC movies first, as it will be the main factor in deciding in which continuity the standalone will fall under as previously mentioned.
If this comes to fruition, fans can expect a casting decision for the film's titular role. A few weeks ago, a report stated that the Reeves-directed/written upcoming project will focus on a younger version of the character, which prompted people to assume that Affleck is officially out of the cowl. But due to Warner Bros. waiting on the people's reaction to Aquaman, Shazam!, Wonder Woman 2, as well as the Joker origin film, this isn't necessarily the case. Whatever the case may be, any official announcement from Warner Bros. and DC Films regarding who will star in the forthcoming project will effectively end people's long-time confusion with regard to Affleck's commitment to his superhero gig.
Source: Batman on Film
The post Rumor: Matt Reeves' The Batman Has Begun Hiring Production Crew appeared first on ScreenRant