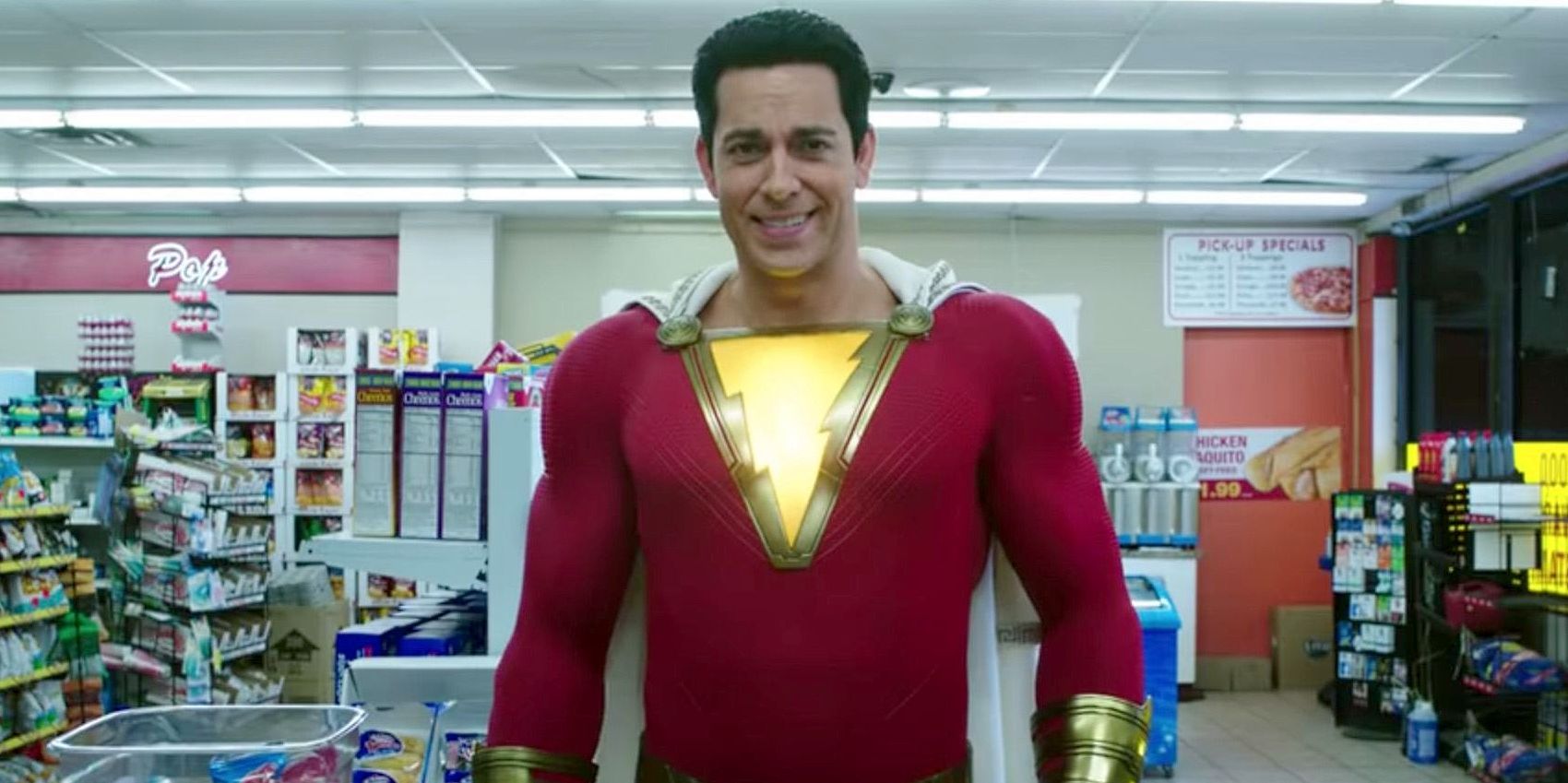 Shazam! director David F. Sandberg is clearly tired of fans asking him when the next trailer will arrive, so he decided to creatively troll them. It's been a pretty great decade for Sandberg, a true modern day success story. Sandberg's 2013 horror short Lights Out went viral, receiving attention for its really cool-looking final creature and its simple but effective tale of suspense. Sandberg was hired to direct a feature adaptation of Lights Out in 2016, which proved quite profitable for Warner Bros., and earned good reviews to boot.
Sandberg then moved on to directing 2017 Warner Bros. horror sequel Annabelle: Creation, another big box office hit, and a movie almost unanimously considered better than the original. With two hits under his belt, the studio then drafted Sandberg to direct Shazam!, the next entry into the DCEU canon. Shazam! serves as the big screen debut for the titular superhero, the alter ego of child protagonist Billy Batson (Asher Angel), played by former MCU actor Zachary Levi.
Related: Shazam! May Already Confirm BLACK ADAM in The DCEU
Shazam!'s first trailer was unveiled last summer at San Diego Comic-Con, and outside of a short teaser released last week, there's been no further footage from the film released. Considering that Shazam! flies into theaters in just over two months, many fans have been wondering what the hold up on another trailer is, especially since one had been previously rumored to arrive in mid-January. When asked yet again about the trailer's delay, director Sandberg opted to reply in the best possible fashion, with a hilariously sarcastic joke. Check his post out below.
This is far from the first time Sandberg has had some fun at the expense of pushy DC fans on social media, and one assumes it won't be the last. In his defense, it has to get very irritating to constantly be asked the same questions. That said, just because the trailer question is being asked frequently, doesn't mean it's an invalid one. While the SDCC trailer ran nearly three full minutes, WB dubbed it a "teaser trailer" at the time, so the above fan is right, there's technically yet to be an "official" full trailer for Shazam! This close to release, that fact is indeed a bit strange.
Lack of trailer aside, the response so far to Shazam!'s marketing has been pretty positive, with many looking forward to the lighthearted fun Sandberg's film looks to offer. The $1 billion-plus success of Aquaman helped begin to steer the DCEU into a more comedic direction, and Shazam! certainly looks to continue that trajectory. One wonders if Birds of Prey and Wonder Woman 1984 will follow suit. Either way, the DCEU finds itself swinging upward.
Source: David F. Sandberg