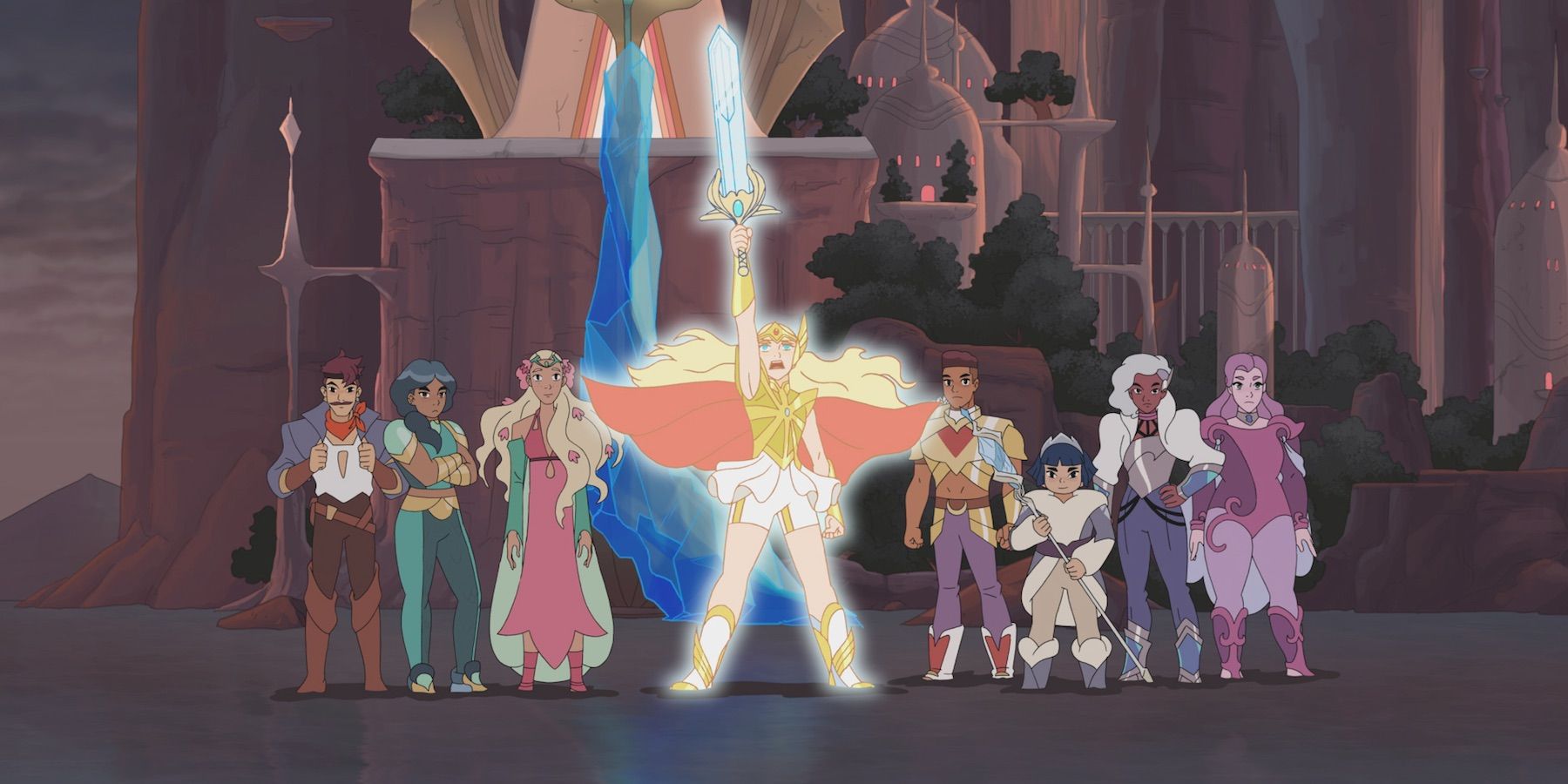 Netflix announces the She-Ra and the Princesses of Power season 2 release date is Friday, April 26. Netflix announced their reboot of She-Ra, a character related to He-Man in the classic 80s property Masters of the Universe, in late 2017. The series tapped Eisner Award-winning writer Noelle Stevenson (Lumberjanes, Nimona) to act as showrunner on the Netflix original and work began. Netflix unveiled the redesigned She-Ra in a first look at the series last summer, and there was backlash from certain fans of the original about how the character had been changed for the show. However, Netflix, Stevenson and She-Ra co-creator J. Michael Straczynski stood behind the redesign.
Despite that early backlash, the She-Ra and the Princesses of Power trailer out of New York Comic Con was such a hit Netflix ended up moving up the premiere date of season 1. Once the show was released in late 2018, the She-Ra reboot received praise from critics and viewers alike. As a result, it was unsurprising when Netflix renewed She-Ra for season 2. Now, fans eagerly anticipating the show's return finally have a premiere date for season 2.
Netflix announced DreamWorks' She-Ra and the Princesses of Power season 2 will premiere on Friday, April 26 – just three months away. The news was revealed via with a video shared on the show's various social media accounts that includes a number of clips from season 1. Watch the video below.
More to come…
She-Ra and the Princesses of Power season 2 premieres Friday, April 26 on Netflix.
Source: Netflix