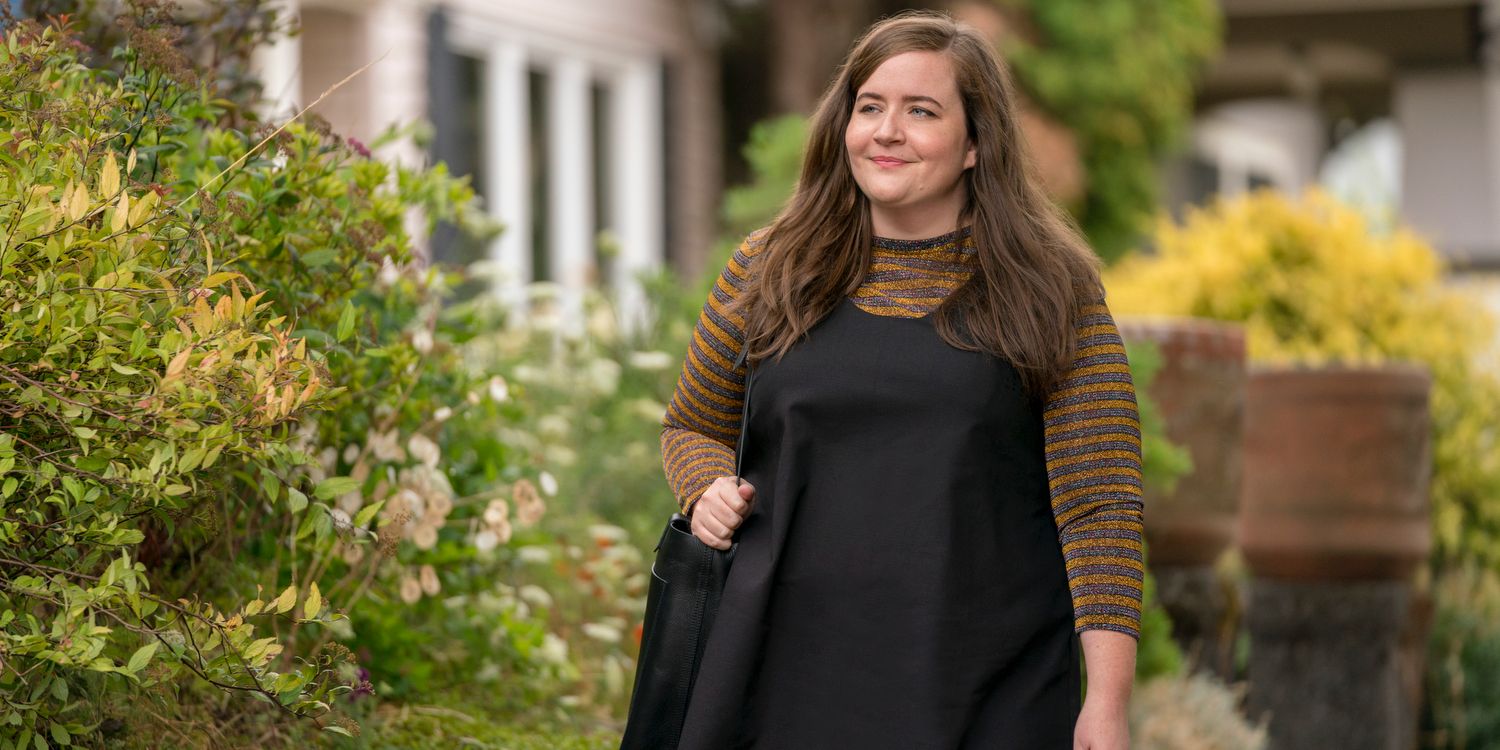 The first teaser trailer for Hulu's new series Shrill shows a charming, insightful comedy, starring SNL's Aidy Bryant. The series also comes from executive producers Lorne Michaels and Elizabeth Banks, and is co-written by Bryant and author Lindy West, who wrote the book Shrill: Notes From a Loud Woman, from which the show is inspired. The result looks to be a funny new comedy set to stream on Hulu in March. 
On the surface, Shrill has a lot in common with the likes of Hulu's own recently ended Casual, as well as Netflix's Love, in that its storytelling ambitions are more grounded and centered on the lives of its main characters, rather than a large, overarching plot with a specific endpoint in mind. And with comedy vets like Bryant, Michaels, and Banks working to bring the show to life, as well as Portlandia's Carrie Brownstein, who directs one of the first season's six episodes, Shrill looks to be one of the more promising new comedies to hit television in 2019. 
The teaser doesn't offer a lot to go on, but in a relative short amount of time, it does establish the show's particular tone, one that quickly demonstrates Shrill has a knack for weird supporting characters and putting Aidy's Annie in some funny and potentially uncomfortable situations with her co-workers, friends, and romantic partners. Check out the teaser and a brief synopsis below: 
"From Executive Producers Lorne Michaels and Elizabeth Banks comes Shrill, a comedy series starring Aidy Bryant (Saturday Night Live) as Annie, a fat young woman who wants to change her life — but not her body. Annie is trying to start her career while juggling bad boyfriends, a sick parent, and a perfectionist boss."
For her part, Bryant's star has been on the rise the last few years, having not only been a cast member on Saturday Night Live since 2012, but also appearing in TV shows like Girls, Portlandia, and Unbreakable Kimmy Schmidt, as well as films, like The Big Sick and 2018's I Feel Pretty opposite Amy Schumer. This time, though, Bryant will have the chance to play the lead, making Shrill a show to keep an eye out for in the coming months. 
Shrill season 1 premieres Friday, March 15 on Hulu.