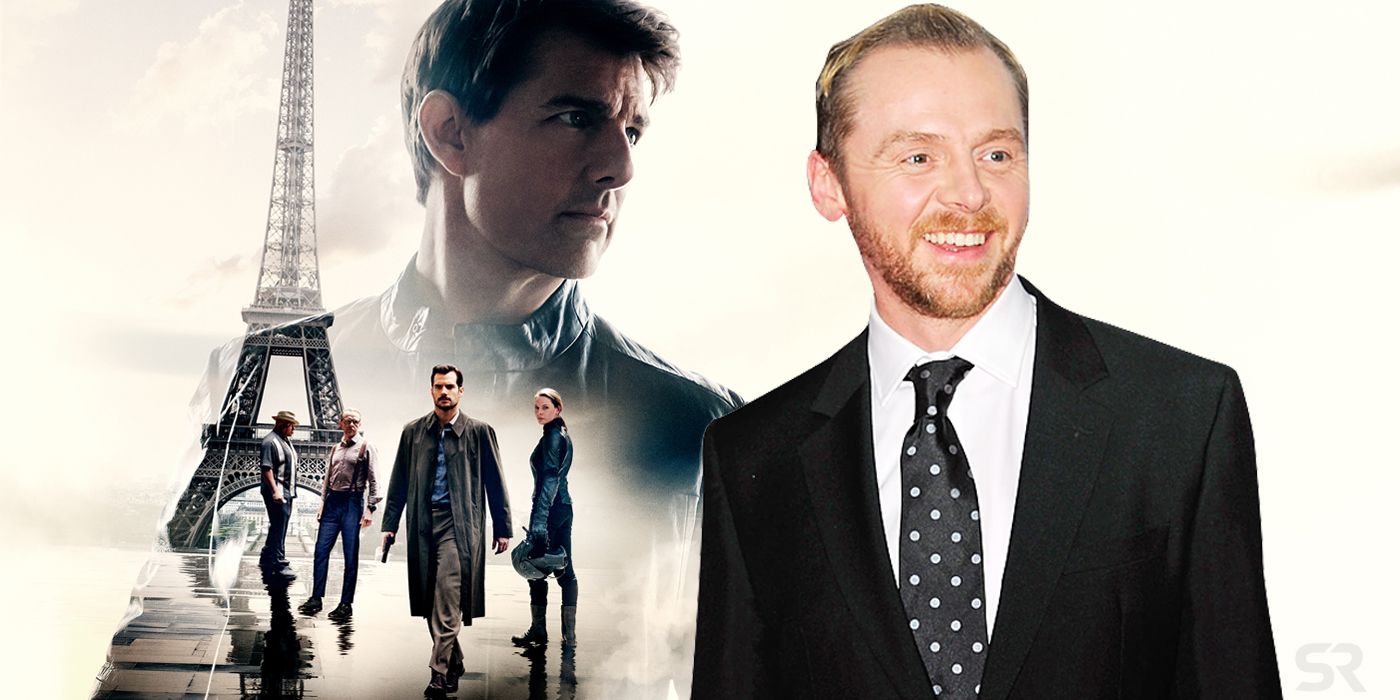 While discussing Mission: Impossible – Fallout and the future of the franchise, Simon Pegg reveals that the series isn't slowing down and indicates that Mission: Impossible 7 is a possibility. In this summer's Mission: Impossible sequel, Pegg will be reprising his role as Benjamin "Benji" Dunn, after first making his appearance in the third movie.
Fallout follows IMF agent Ethan Hunt (Tom Cruise) as him and his team face serious consequences after a mission goes wrong. Accompanied by his usual team of IMF agents, including Dunn and Luther Stickell (Ving Rhames), as well as former MI6 agent Ilsa Faust (Rebecca Ferguson) and IMF secretary Alan Hunley (Alec Baldwin), Hunt is forced into a race against time. Fallout also stars Henry Cavill, Angela Bassett, Sean Harris, and Michelle Monaghan, with director Christopher McQuarrie being the first director in the series to helm more than one Mission: Impossible movie (the previous Mission: Impossible – Rogue Nation being his first). And even though the series has reached its sixth installment with Fallout, Pegg opened up about the future of the series, as well as the likelihood of a seventh movie.
In an interview with CinePOP, Pegg, who has been part of the Mission: Impossible family for 12 years so far, revealed various tidbits of information regarding Fallout's overall tone, as well as the future of the series. He explained that – especially compared to previous installments – Fallout will be significantly darker than other entries in the series, adding that he'll also be playing a much more active role with his character this time around. Then, when asked about a possible seventh movie, Pegg pointed out that the franchise "shows no signs of slowing down," adding, "I imagine that at some we'll be doing mad things again, so, yeah… never say never."
Even though Fallout will mark the first time the franchise has used the same director twice, Pegg noted that McQuarrie may as well have channeled a completely different directing style than what he brought to Rogue Nation. He explained that McQuarrie was "at pains to make it feel different," adding that, "the look of it is different; the lighting, production design – it's gonna feel like another, different movie."
While one of the most unique elements associated with the Mission: Impossible series was the fact that it incorporated different directors for every installment, doubling down on McQuarrie could turn out to be a positive move in the end given how successful – both critically and commercially – the last movie was. Plus, having formed a strong relationship with Cruise (he also directed Cruise in the first Jack Ryan adaptation), their comfortability and familiarity with each other could prove to create a more fluid filmmaking experience, potentially resulting in a more satisfying final product. Furthermore, as long as Cruise continues to be able to perform all the necessary stunts, then there's no real reason to end the Mission: Impossible franchise just yet.
Source: CinePOP
The post Simon Pegg on Mission: Impossible 7: Series Shows 'No Sign Of Slowing Down' appeared first on ScreenRant