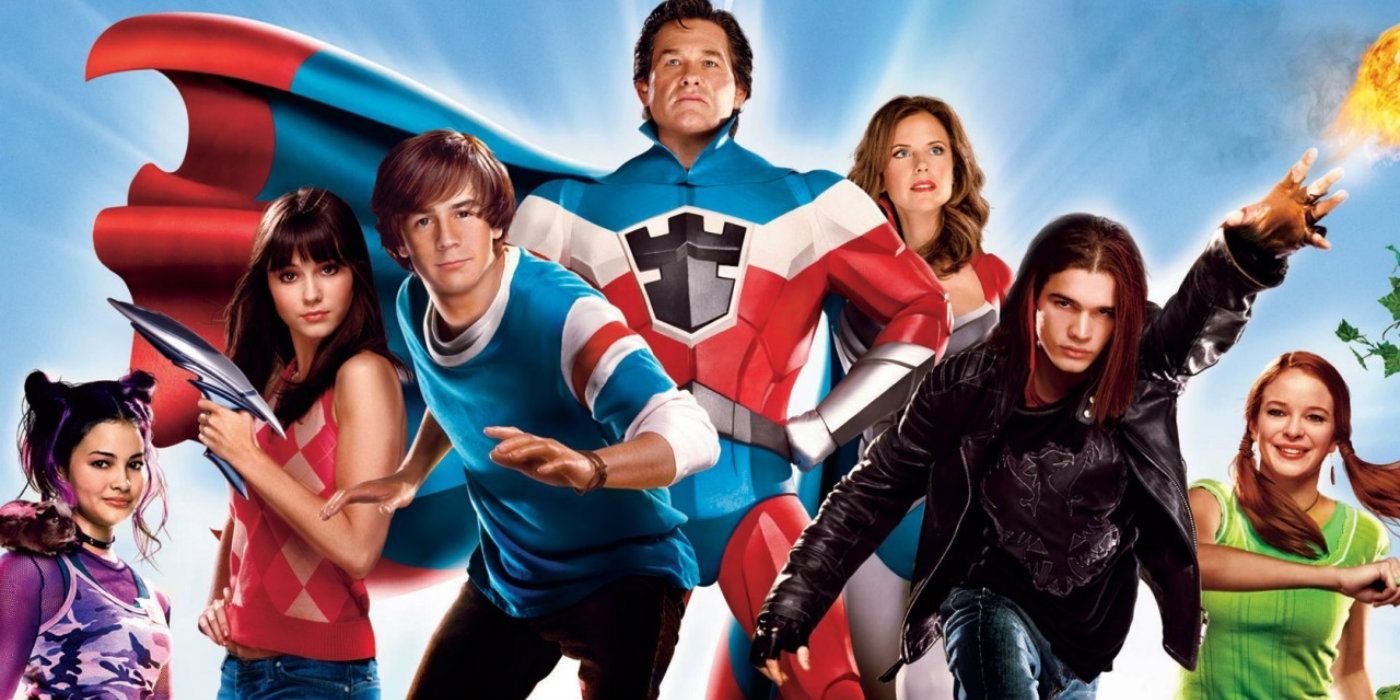 Disney's Sky High almost got a sequel called Save U. The movie premiered with little buzz in 2005 but still has many loyal fans due to the charming cast and story. It starred Kurt Russell and Kelly Preston as superhero parents with a not so super son named Will, played by Michael Angarano (This Is Us).
Will attends the titular high school where students are trained to become either superheroes or sidekicks. The film is a who's who of actors also starring Mary Elizabeth Winstead (Scott Pilgrim Vs. the World) as the villain, Danielle Panabaker (The Flash) as Will's best friend, Lynda Carter (Wonder Woman) as the principal, and Bruce Campbell (Evil Dead) as the gym teacher. Sky High is a classic Disney story of friendship, finding your place, and choosing your own path with cheesy high school stereotypes and superpowers thrown in. While the movie might not have been a success when it was originally released, it wouldn't be out of place on screen anywhere today. With everyone looking for a way to cash in on the popularity of superhero movies and TV shows, Sky High did it in a unique way that was before its time.
Related: Disney Has Only One Original Movie Releasing In Next Two Years
In an interview with io9 promoting The LEGO Movie 2: The Second Part, director Mike Mitchell said there was originally a sequel planned for Sky High. The movie would've been called Save U, with U standing for University. It was set to take place after the characters had graduated high school and entered college. But due to the movie's lack of success, the plans for the sequel were canned.
"The only way you can do it is if you bring back all [the actors]. Mary Elizabeth Winstead has to be in it. Michael Angarano, Kurt Russell has to come back," Mitchell said, "I am hugely proud of it and they should make it a franchise." Presumably, the sequel would've tried to include the film's original cast and it would have been great to see the characters grow more into their superpowers. A Sky High sequel – Save U or otherwise – could have also expanded more on the relationships started in the first one, especially that between hero Will and Warren Peace (Steven Strait) and his supervillain father.
In 2005 there were plans to do just that, with the cast (minus Russell and Preston) signing contracts to turn Sky High into a TV show. While the actors are just a little too old to play convincing high school students anymore, the idea of a Sky High TV show remains a fun one. And with Disney already turning a number of their old films like The Mighty Ducks and High School Musical into TV Shows for Disney+, it's not completely out of the question for them to adapt Sky High for the streaming platform as well.
Source: io9