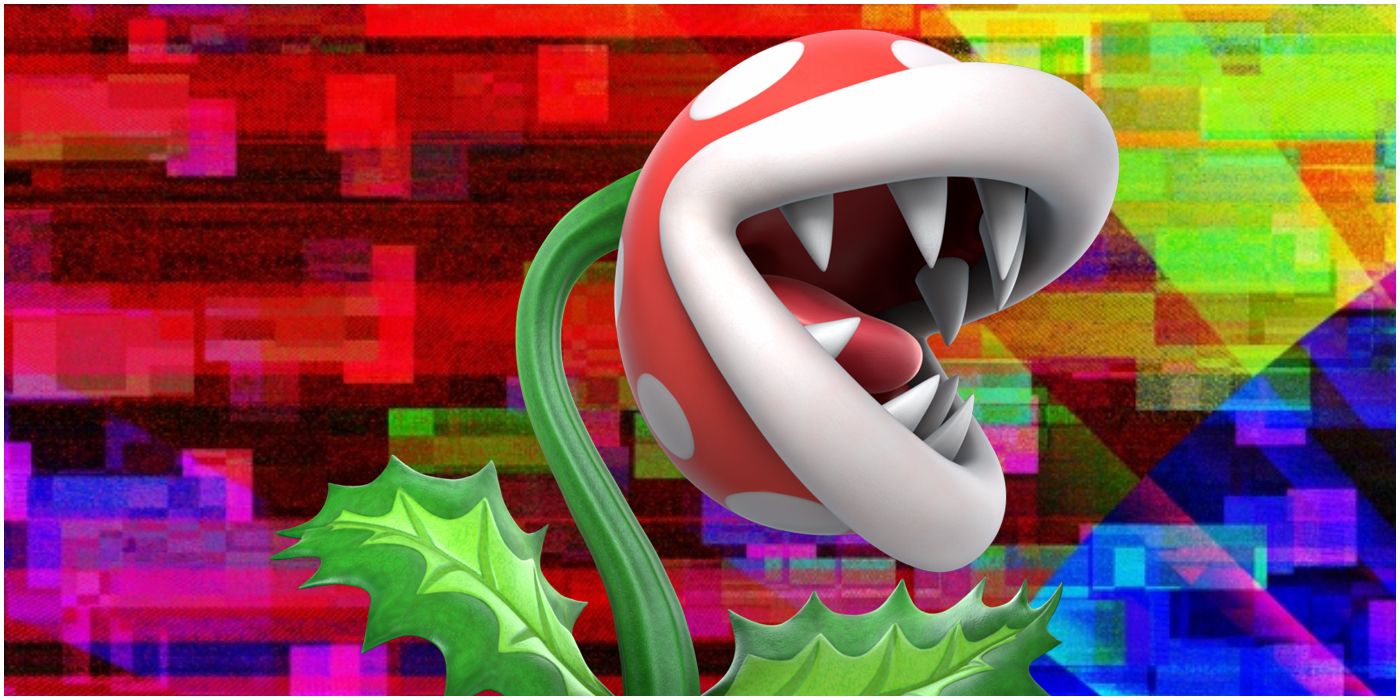 The 2.0.0 patch for Super Smash Bros. Ultimate has introduced a glitch that can corrupt your save data if you use the brand new Piranha Plant character in All-Star Mode.
The latest patch for Super Smash Bros. Ultimate was made available to download yesterday evening and it brought a slew of new changes to the game, including the addition of the Piranha Plant from the Super Mario Bros. series to the roster. The patch also included some gameplay changes to the existing characters, as well as fixing some of the bugs that had been discovered by the fans.
Related: Don't Forget To Unlock Piranha Plant In Smash Ultimate!
It seems that the 2.0.0 patch for Super Smash Bros. Ultimate may have caused more harm than good, as users on Reddit and ResetEra are reporting that Piranha Plant is corrupting their save data. The glitch has been confirmed to happen in instances where the Piranha Plant is used in All-Star Mode, which may result in the game crashing and corrupting your save data.
A similar glitch has also been discovered when using the Duck Hunt Duo and Mii Swordfighter in Century Smash, which can also cause all of your save data to be corrupted. This is the second time that a glitch involving these two characters has been discovered recently, as the 2.0.0 patch fixed a bug that crashed the game whenever Duck Hunt used his Wild Gunmen against a Mii Swordfighter using Gale Strike, so it's possible that these glitches are connected.
If you own a Nintendo Switch Online subscription, then it's possible to reclaim your save if it has been backed up using the cloud save feature. If you don't have a Nintendo Switch Online subscription then you're out of luck and will have to start your game over from scratch.
It's a shame that such damaging glitches have been discovered in Super Smash Bros. Ultimate so soon after a patch, especially as the glitches that had been fixed were fairly benign compared to these new ones that can wipe your save data. The Super Smash Bros. Ultimate team has shown in the past that they can quickly make and release patches for serious bugs, so we hopefully won't have to wait long for these issues to be fixed.
All of the save corruption glitches occur in the "Games & More" section of the Super Smash Bros. Ultimate main menu, so it might be wise to stay away from those modes until these glitches have been fixed with a new patch.