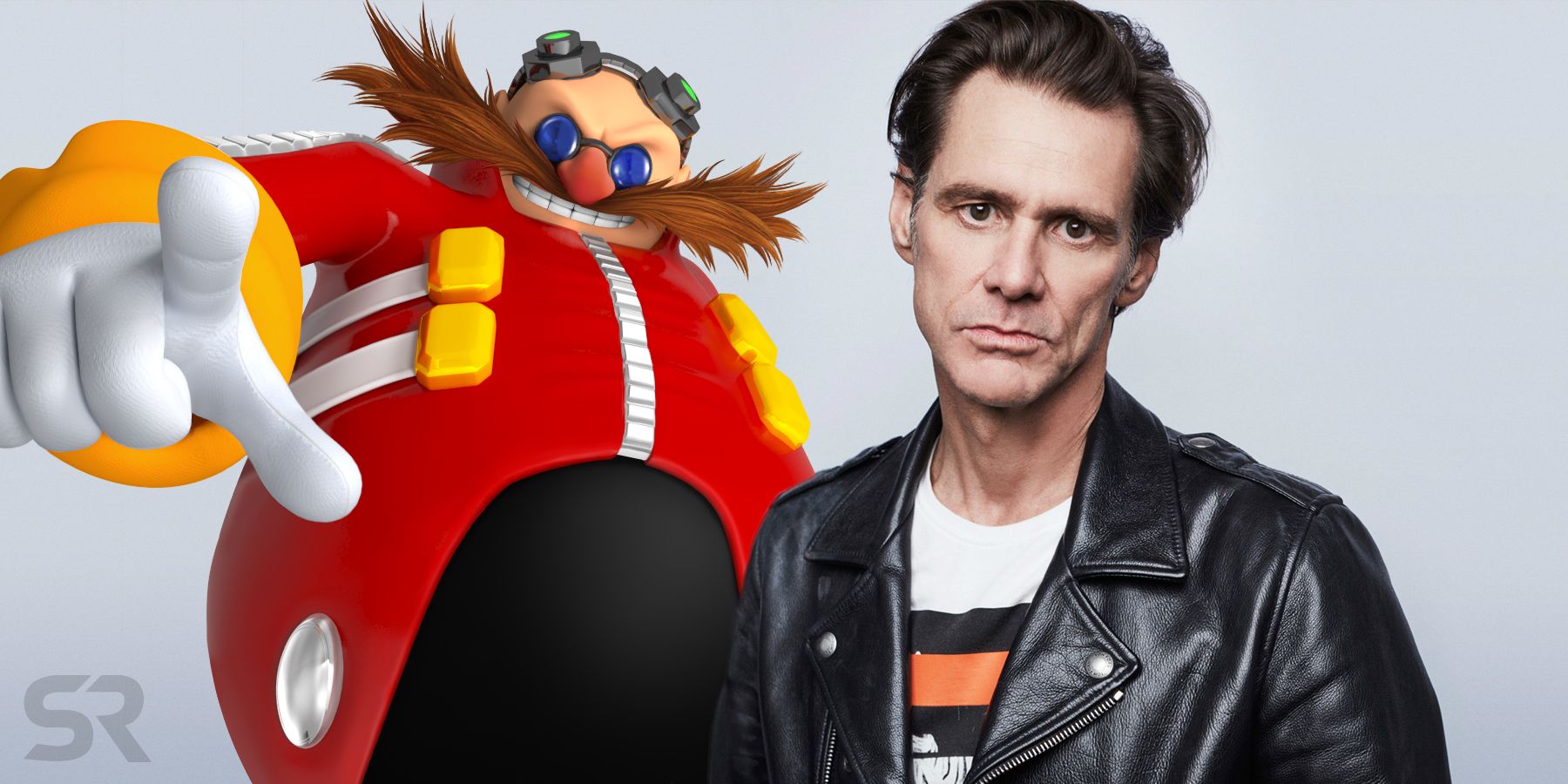 Sonic the Hedgehog has its villain and it's none other than Jim Carrey. Paramount is moving full speed ahead with a live-action/CGI hybrid movie starring one of SEGA's biggest characters. Sonic the Hedgehog has been around for nearly thirty years, but has yet to receive a live-action take on the big screen. Paramount has not slowed down the film since gaining the rights late last year. It's being produced by Deadpool's Tim Miller and directed by Jeff Fowler, and now the cast is starting to fill out.
James Marsden snagged the lead role in Sonic as a cop who befriends Sonic on his solo adventure. There were reportedly several other actors in the mix, but the Westworld star came out victorious. The film has since added Ride Along's Tika Sumpter as the female lead. No voice actor has been revealed yet for the leading blue hedgehog, but we now know who'll take on the role of his archenemy.
Related: Sonic the Hedgehog Is a 'Juvenile Delinquent' In Upcoming Movie
Deadline reports Jim Carrey is heading back to the big screen, and is in talks to play Dr. Ivo Robotnik aka Doctor Eggman in Sonic the Hedgehog. This will be the comedic legend's first major blockbuster in a number of years. His more recent theatrical work worth mentioning includes The Bad Batch, Dumb and Dumber To, and Kick-Ass 2. None of these films were terribly successful, so Sonic gives Carrey a role that will hopefully reach the masses, and possibly restore a bit of his old movie star sheen.
Throughout Robotnik's many appearances in various Sonic materials, his look has largely remained the same. His egg-like figure, bald head, giant mustache, and red and gold jacket help make up his trademark aesthetic. Carrey's appearance is much different than that, so this could either be quite the transformation for him to undergo, or a signal that fans of the character and property should be prepared for some alterations to be made.
Regardless of how Carrey looks while playing Doctor Eggman, it's a role that could allow his naturally goofy nature to shine – especially if he transforms his appearance to match the villain's classic look. While Carrey is much more than just a comedian at this point, that is an aspect to his career that many would like to see more of. Sonic could give him the chance to play a zany, over-the-top villain, while also giving the project a big name talent. How well it plays on the screen remains to be seen, but Paramount is certainly aiming high as they finish casting Sonic the Hedgehog.
Source: Deadline
The post Sonic The Hedgehog Movie Casts Jim Carrey as Dr. Robotnik appeared first on ScreenRant