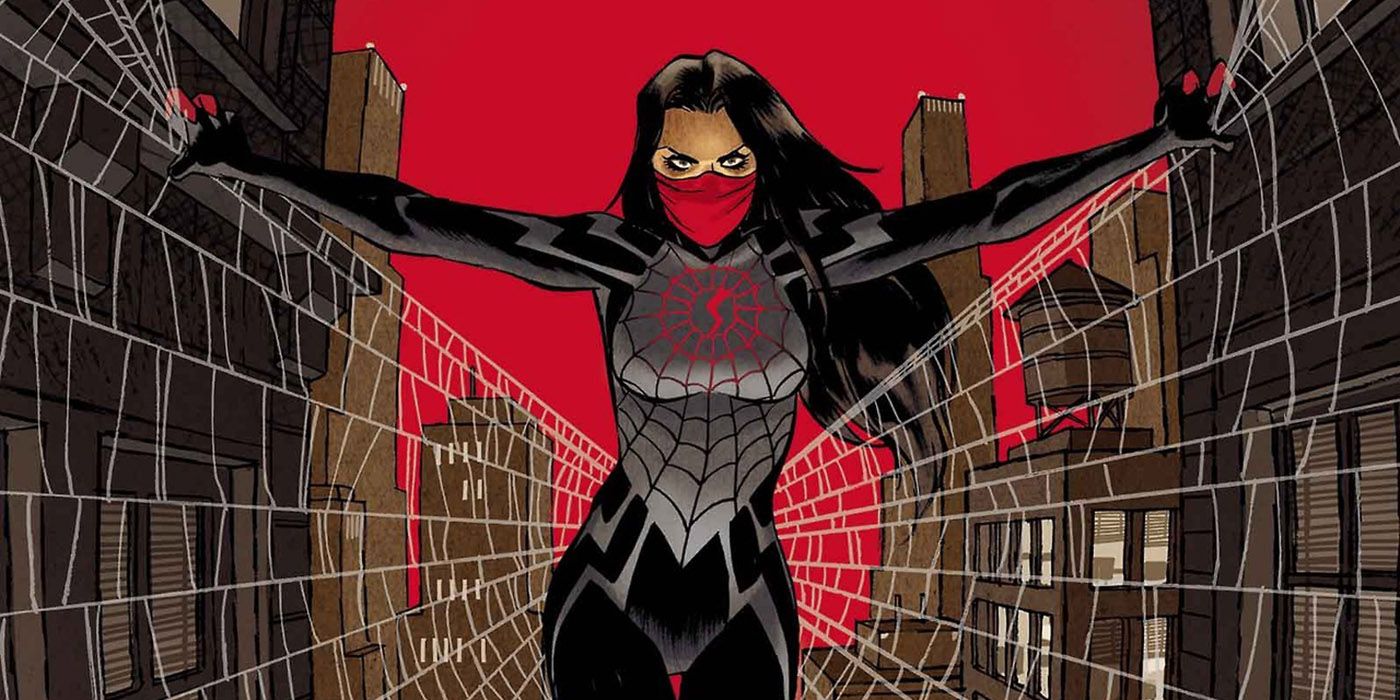 Sony Pictures is reportedly developing another Spider-Man spinoff film, Silk. The Korean-American hero is a fairly new character who was bitten by the same radioactive spider that famously turned Peter Parker into Spider-Man.
While Spider-Man is currently appearing exclusively in films produced by Marvel Studios, characters in his corner of the Marvel Universe are getting their own standalone films. The first Spider-Man spinoff, Venom, will release in October of this year, followed by the computer-animated Spider-Man: Into the Spider-Verse in December, which puts the focus on the Miles Morales version of the character. Also on Sony's development slate is a female superhero team-up, Silver & Black, which will focus on expert thief Black Cat and mercenary Silver Sable. Others on the list include "action horror" film Morbius the Living Vampire, Nightwatch, Mysterio, and Kraven. 
The Wrap reports that Sony is adding Silk to their growing list of Spider-Man spinoff movies. Amy Pascal, producer of Spider-Man: Homecoming, Spider-Man: Into the Spider-Verse, and Venom, is expected to produce. Silk would be the second Spider-Man spinoff to feature a female character in the lead role, unless of course Silver and Black is delayed. It's been suspected that this might happen, especially since new writers have just been hired. If that's the case, a delay could make room on Sony's slate for Silk.
Debuting in April 2014, Silk is a creation of acclaimed The Amazing Spider-Man writer Dan Slott. Having been bitten by the same spider that bit Parker, high school student Cindy Moon developed powers similar to his but didn't emerge as a superhero until several years later during the "Original Sin" event. After being a key supporting character for some time, Silk became a favorite with fans and gained her own solo series that lasted for 19 issues.
It's worth noting that Silk's alter-ego, Cindy Moon, already exists in the Marvel Cinematic Universe. Played by Tiffany Espensen, Cindy had a minor role in Spider-Man: Homecoming as one of Parker's classmates. Espensen briefly reprised the role in the bus scene in Avengers: Infinity War. Since Cindy has received such a small amount of screen time, it seems unlikely that the MCU version of the character will ever evolve into a superhero like her comic book counterpart. So Sony's Silk may be fans' only chance to see Cindy Moon fighting crime as Silk.
Source: The Wrap
The post Sony Reportedly Developing Silk Spider-Man Spinoff Movie appeared first on ScreenRant