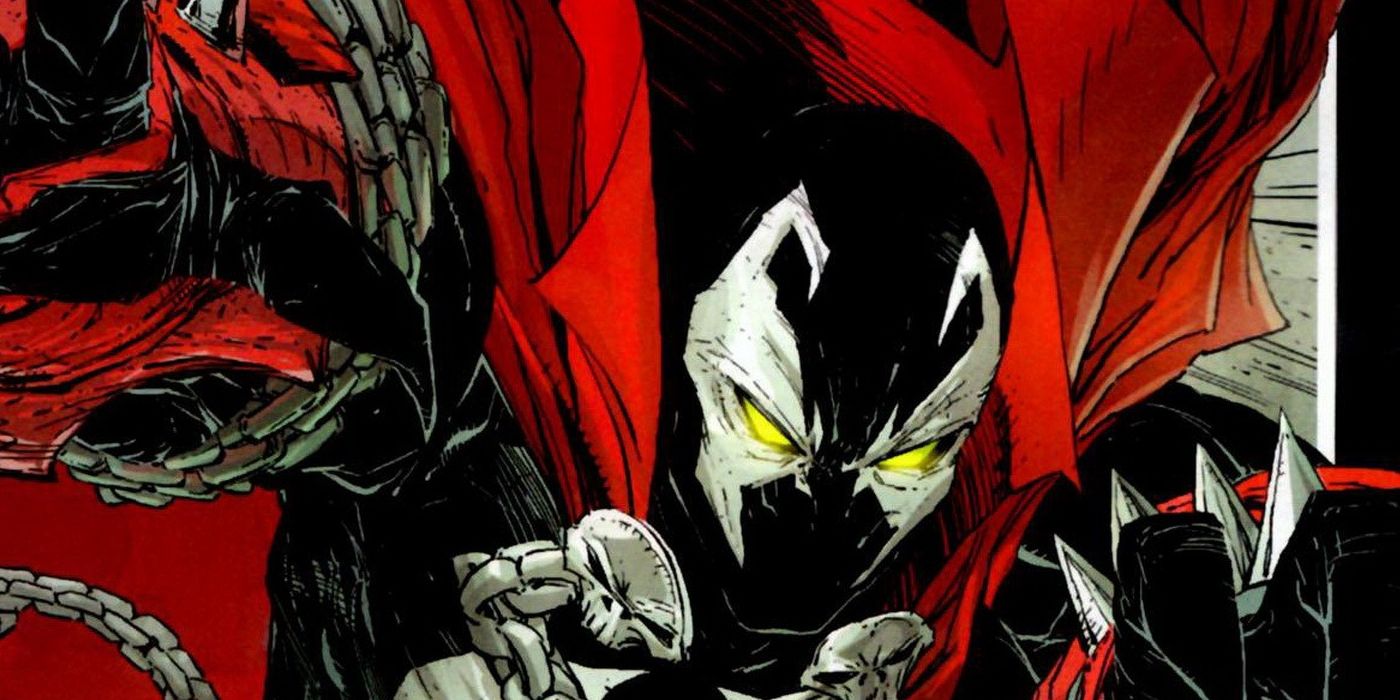 Todd McFarlane, director of Blumhouse's upcoming Spawn film reboot and creator of the character, will be keeping production details tightly under wraps, though he did reveal that a production schedule is currently in place. News of the rebooted Spawn film in the works has depicted a different kind of experience than the previous version released in 1997: a smaller, tighter, scarier cinematic adaptation of the comic. Currently, this newest incarnation of Spawn is in pre-production.
The 90s Spawn film was an ambitious, moderately successful $40 million picture produced by New Line Cinema, starring John Leguizamo as The Violator and Michael Jai White in the title role, who made history as the first African-American to lead a comic book superhero film. McFarlane's hugely influential series for Image Comics had first hit the stands five years prior to release, at a time when screen adaptations of comics were still rare and unproven – let alone R-rated comic book films like Spawn. While it ended up critically panned, an animated version was broadcast on HBO and saw significantly more success, and ran for a total of three seasons.
Ever since the newest film adaptation was announced, production details have been slowly revealed, and McFarlane claims that the news cycle will be tightly clamped for the duration of production. Speaking to ComicBook, the director describes his emphasis to stem the tide of production news, concerned that events like scheduling changes risk affecting critical and fan expectations, falsely implying that there are on-set issues or that the film itself is in trouble.
"If because of an actor's schedule, we got to move [the release date] or if for whatever reason, the shot takes a little longer, we got to move it. Then if you say too specifically what the day you give them, be a week or two weeks, then all of a sudden you'll read an article somewhere, and people say, 'It's a troubled production! Troubled, troubled production!'"
Blumhouse is producing the Spawn film, the same producers who brought Get Out, Paranormal Activity, The Purge, and Upgrade to theaters. With a portfolio centered on low-to-mid-budget horror films, Blumhouse appears to be approaching Spawn with a similar mindset, keeping the budget moderate and "…the scope of the script relatively contained." As for McFarlane, he is focusing on the film's emotional content as its most crucial aspect, but having multi-talented actor Jamie Foxx in the lead as Al Simmons/Spawn can't hurt.
McFarlane mentions that the official release date might also be held back until the first trailer is completed and released, and additional casting for the film aside from Foxx has also been kept under wraps thus far. Additionally, while the director describes that he'll be sharing a few details during his time on the set and "…some of the fun of making a movie," the general understanding is that we'll need to wait longer than usual to hear more. While fans may be disappointed to hear there won't be too many Spawn updates, it may prove to be beneficial in the end.
Spawn is currently in pre-production and does not yet have a release date.
Source: ComicBook
The post Spawn: Todd McFarlane Withholding Production Info to Avoid Negative Press appeared first on ScreenRant