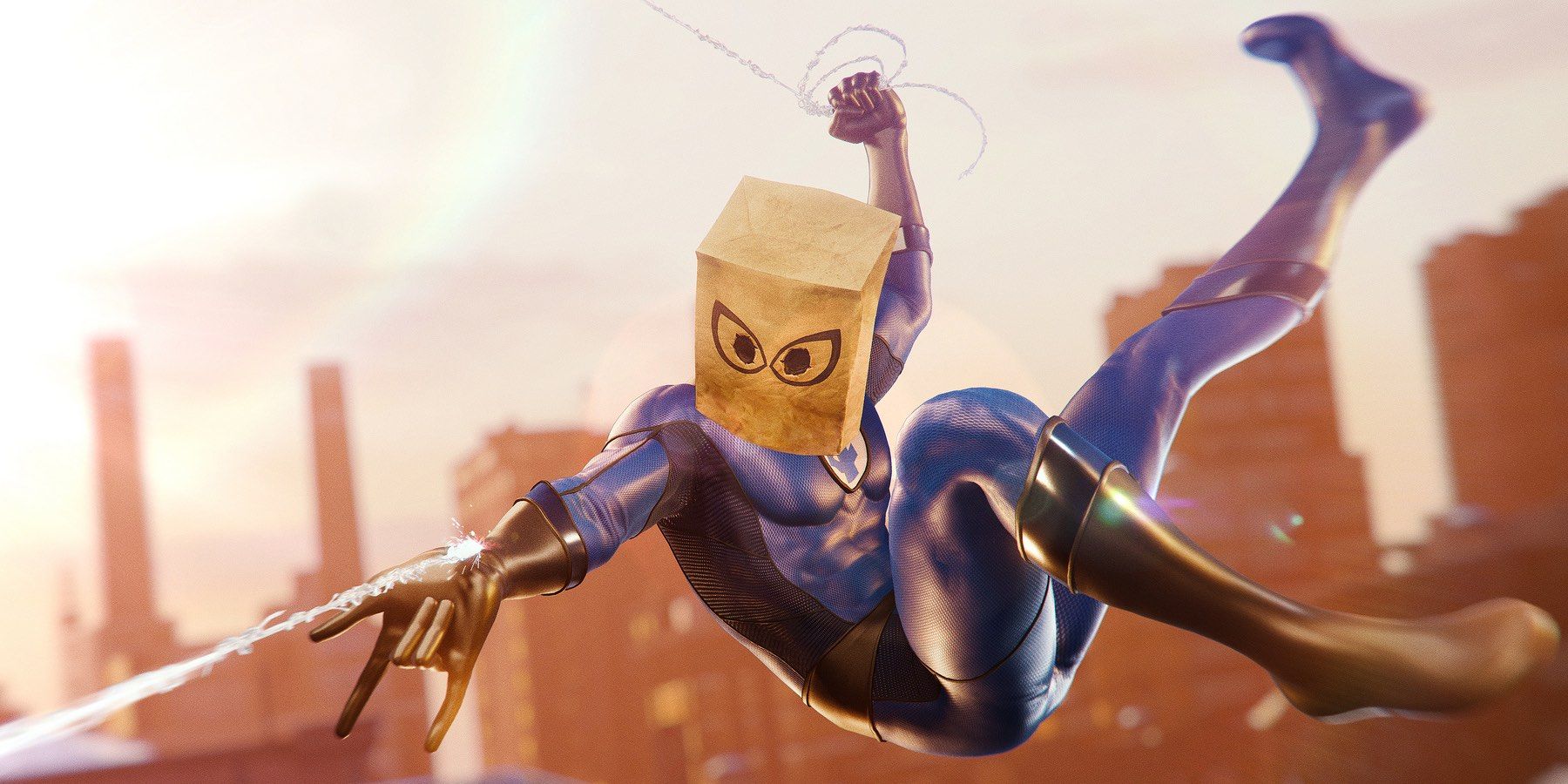 Sony's Spider-Man has continued its rollout of new content and added some Fantastic Four-themed content to the open-world superhero game. While it isn't quite the arrival of Marvel's First Family for their own DLC, the more mature Peter Parker can now swing around New York City in his Fantastic Four wardrobe.
Since hitting the PlayStation 4 last year, Insomniac Games' Spider-Man has earned a slew of awards and critical acclaim. Spider-Man's "The City That Never Sleeps" DLCs expanded the main story through the arrival of Black Cat, Hammerhead, the return of Silver Sable, and the tease of a possible sequel. On January 8, Marvel Games teased something "Fantastic" was coming to Spider-Man – now fans know what it means.
Related: Spider-Man PS4 Guide: How to Unlock The Heist DLC Suits
Although Spider-Man was already known for its impressive array of suits, the PlayStation Blog confirms the 1.14 update harks back to the wall-crawling hero's appearances in Fantastic Four comics. Both the Bombastic Bag-Man Suit and Future Foundation Suit are a nod to the past of Reed Richards' team crossing paths with Spider-Man. As far back at 1963's Amazing Spider-Man #1, the Fantastic Four have starred alongside Spider-Man.
Insomniac writer Christos Gage reveals that the Fantastic Four's entry into the world of Spider-Man ties into Marvel's "World's Greatest Week" event. Gage is a self-confessed fan of the Fantastic Four and even wrote the 2010 Spider-Man/Fantastic Four miniseries with artwork by Mario Alberti. It's also no coincidence that Gage wrote several Future Foundation stories involving the Fantastic Four and Spider-Man.
The Bombastic Bag-Man outfit is from Spider-Man #258 when a terrified Peter Parker asked for help removing the alien symbiote from him. Left with nothing else to wear, Parker put on an old Fantastic Four suit but was left with a paper bag due to the team's lack of masks. In contrast, the monochromatic Future Foundation Suit comes from Spider-Man's time with the team who tried to serve humanity better. Both the Bombastic Bag-Man Suit and Future Foundation Suit have appeared in video games before, but they're still a great tribute to Spidey's Fantastic Four adventures.
It's not quite the mega announcement of a Fantastic Four-themed DLC, but it's still great news that Insomniac acknowledges the team are out there somewhere. If Spider-Man branches out into the proposed shared universe of games, an open-world Fantastic Four is sure to be a popular idea. With the update live now, players are already suiting up in their new threads and leaping across the Spider-Man skyline to try them on for size.
Source: PlayStation Blog