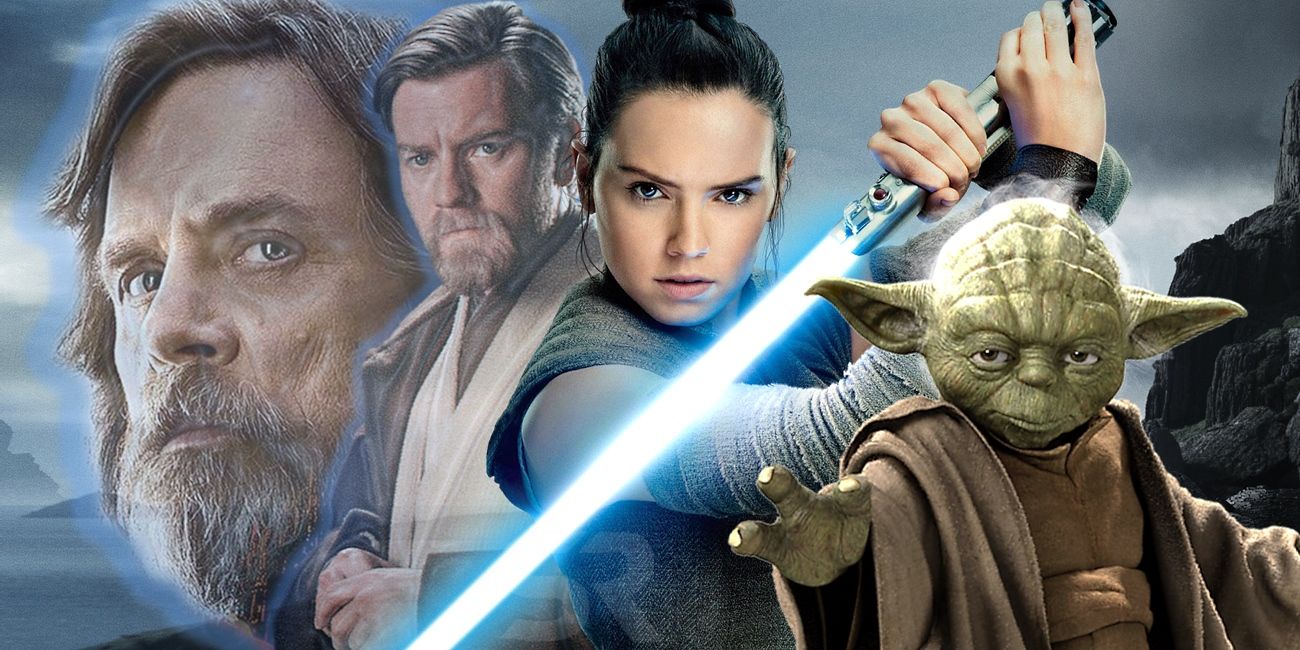 There are already several Star Wars: Episode IX rumors, and we've collected the biggest ones for fans to sift through. Since Lucasfilm has earned a reputation for being very secretive during their Disney era, viewers have turned to the ever-churning rumor mill in order to track down more information about the latest films. The galaxy far, far away is no stranger to speculation, with some theories actually proving true – while others are wildly off-base. Discussions like these are what make the build-up to a Star Wars movie fun.
Of course, Star Wars 9 will also be subject to the J.J. Abrams mystery box, as the director is notorious for keeping his movies' secrets close to the chest. Official information will be hard to come by (even the trailers probably won't reveal much), but that won't stop the rumors from spreading like wildfire. To make things easier for those interested, here's a rundown of some of the most noteworthy Episode IX rumors to come to light.
–
The Alleged Star Wars 9 Plot Leak
Someone is already claiming to know the full plot of Star Wars 9, even though the script has been through several iterations. We previously did a thorough breakdown of it, but the key points are the Resistance embarking on a mission to save captives in the Unknown Regions and Kylo Ren hunting down Force users, who look to Rey for protection. In an absurd twist, it's revealed Rey and Kylo are in love with each other, and Kylo becomes incensed when he discovers Rey has a child. In regards to the Resistance storyline, General Hux is allegedly a mole who leaks intel to the heroes in order to usurp command of the First Order from Ren.
This leak also has Leia playing a large role in the movie, meaning even if it's completely true, it likely won't be the actual Star Wars 9. Lucasfilm started over when Carrie Fisher passed away, and her family is unaware of what the plan for Leia is now. That makes it seem like the General has been written out of the story and will be killed offscreen.
Lando Calrissian Will Return
The Force Awakens featured the ballyhooed returns of Luke Skywalker, Han Solo, and Princess Leia, but one of their friends was missing. Lando, portrayed by Billy Dee Williams in the original trilogy, hasn't even been mentioned by name in the sequels, raising questions regarding his whereabouts. Rian Johnson contemplated working Lando into The Last Jedi, but couldn't find the right fit. The filmmakers love the character, though it's smart they don't want to force him in for the sake of nostalgia. That could be changing, however.
Donald Glover's well-received turn as young Lando in Solo may be a primer for Williams' comeback. Rumors point to Lando being in Episode IX, shortly after it was said Williams was getting back into shape. Granted, the actor could just be looking after his personal health, but Mark Hamill and Fisher similarly went through training regimens before their Star Wars returns. Lando would give Episode IX a legacy character to help guide the youngsters to victory.
Obi-Wan Kenobi Will Appear
Ever since Disney acquired Lucasfilm, Ewan McGregor has not been able to escape questions about a possible return as Obi-Wan, whom he played in the prequels. There are several rumors about a spinoff movie about the Jedi Master, but the plans could call for something else entirely. Reports indicate McGregor will film scenes as Obi-Wan in Star Wars 9.
The storytelling logic for this move is debatable, but it arguably wouldn't be completely out of left field. Kenobi has already reached out to Rey once during the scavenger's Force vision on Takodana, so he's aware of her existence and importance to the conflict. Rey doesn't know Obi-Wan, however, so if his spirit manifested in front of her, she'd likely be confused. It would be great for viewers to see McGregor again, but would run the risk of being pure fan service.
Yoda Will Share A Scene With Rey
Obi-Wan isn't the only one of Luke's teachers to be rumored for Episode IX. Lucasfilm may not be done with Yoda yet, as the green alien is said to have a scene with Rey in the film. Yoda made his glorious return (in original puppet form even) during The Last Jedi, where he provided Luke with one final lesson about failure.
Much like Obi-Wan, Yoda is aware of Rey, but she doesn't know him. If Yoda were to appear, it would almost have to be alongside a Luke Force ghost (more on this in a second) so Rey wasn't completely lost. In the event Rey has a crisis of faith in Episode IX, it should be Skywalker coming to her aid. He redeemed himself at the end of Last Jedi, so he has all the wisdom she needs.
Mark Hamill's Return?
Because of real-life tragedy and narrative choices in previous films, Mark Hamill is the only member of the original trilogy's main trio who can appear in Episode IX. Since the trilogy finale is also set to close out the Skywalker saga as a whole, many expect Luke to be back in some capacity. Hamill (who would be content to stay on the sidelines) has said he'd play Luke again if that's what Abrams wants. And he's already teasing some ideas.
Luke would have to be a Force ghost in Episode IX, but it might be time to do something new with the concept. Hamill has discussed the possibility of playing a "frightening" spirit, which could be fun. Luke's final words to Kylo Ren, "See you around, kid," read as some kind of final taunt, so Luke could haunt his nephew as Kylo struggles leading the First Order. It'll be interesting to see if Lucasfilm confirms Hamill's involvement when Episode IX begins production, or if they leave it up in the air until the premiere.
The post Star Wars 9: All The Rumors, Leaks & Spoilers appeared first on ScreenRant