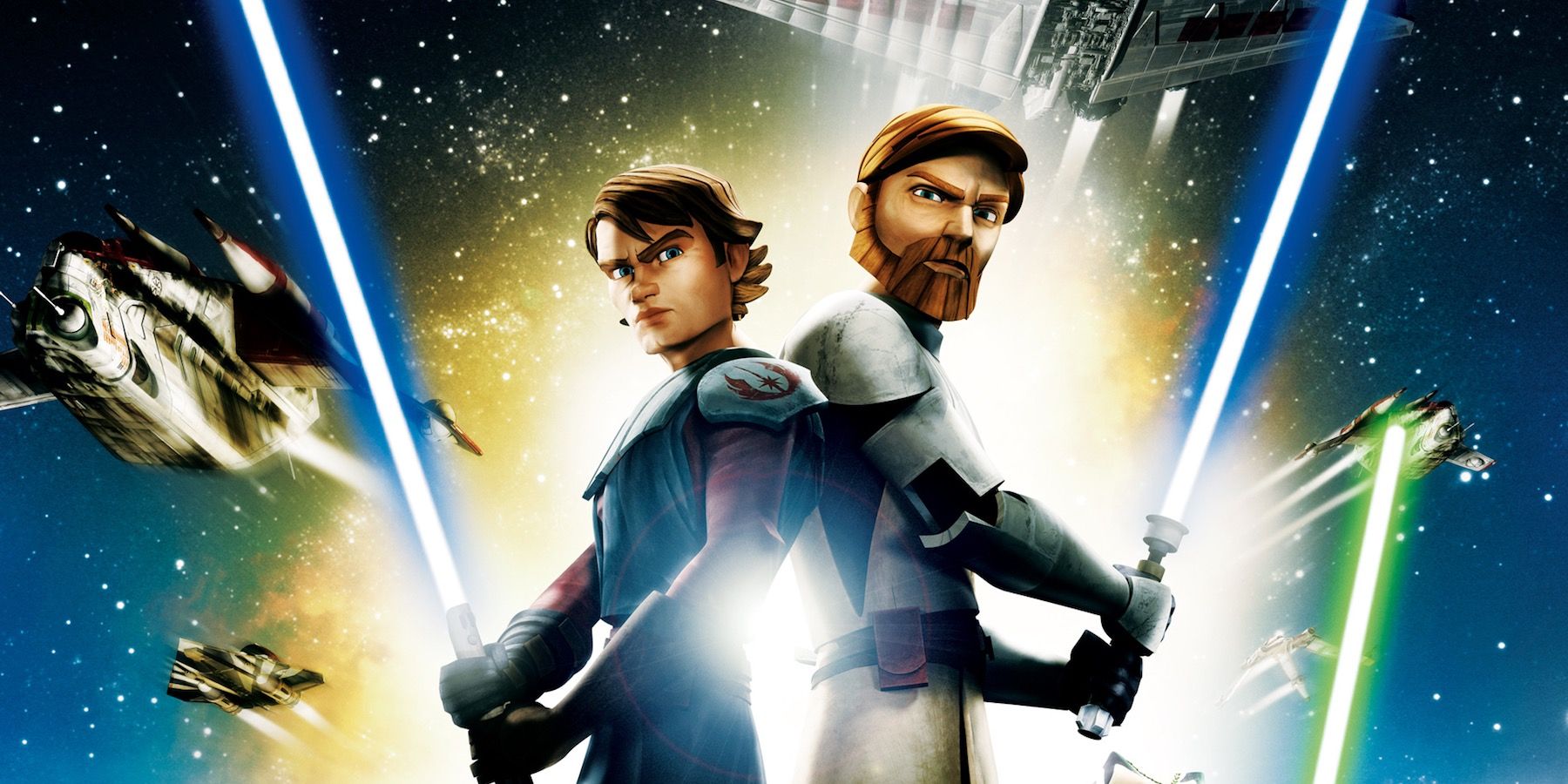 Star Wars: The Clone Wars will be celebrating its 10-year anniversary with a special celebratory panel at San Diego Comic-Con. The CG animated series first premiered in October 2008 on Cartoon Network and aired its final episode in March 2014.
George Lucas created and acted as the executive producer for the series, which set out to explore the stories of the characters set between Attack Of The Clones and Revenge Of The Sith. Tome Kane narrated the series, with the likes of Matt Lanter voicing Anakin Skywalker and James Arnold Taylor featuring as Obi-Wan Kenobi. Concluding after a total of six seasons, Star Wars: The Clone Wars received an Emmy for its production and is still loved by many fans of all ages. As the animated series approaches its anniversary, many are looking forward to celebrating – and those at SDCC will be able to do so with a celebratory panel.
On the official Star Wars website, Lucasfilm confirmed today that the 10-year anniversary of Star Wars: The Clone Wars will be commemorated by having its very own panel at SDCC 2018. Appearing on the panel will be an array of special guests, including the series' supervising director Dave Filoni. The panel will take place in room 6BCF at the San Diego Convention Center on Thursday, July 19th and will start at 11:45 am PST and run until 12:45pm PST. The panel will give audience members an insight into the series by looking back at the show's storylines.
Along with confirming the presence of Filoni, the statement alludes to an array of other guests also being present. It's possible they'll be officially announced announced at a later date or they may be a surprise for audience members who attend the panel.
With the newest film additions to the Star Wars franchise, the news of a panel held especially for the anniversary of The Clone Wars doesn't come as all that much of a surprise. Despite having showcased its last episode four years ago, the CGI series is one that worked to shape the future of the Star Wars franchise. Not only did it introduce a new generation to the Star Wars universe, it also kept the momentum and interest going throughout audiences far and wide. With the expectation of the panel revealing further information on the show's former production, it's likely that the series will once again receive a spike in attention.
Further details regarding the presence of other special guests on the panel have yet to be revealed, but an array of cast members are expected.
The 2018 International San Diego Comic-Con will be held through July 19 – July 22.
Source: Star Wars
The post Star Wars: The Clone Wars Getting 10th Anniversary SDCC Panel appeared first on ScreenRant