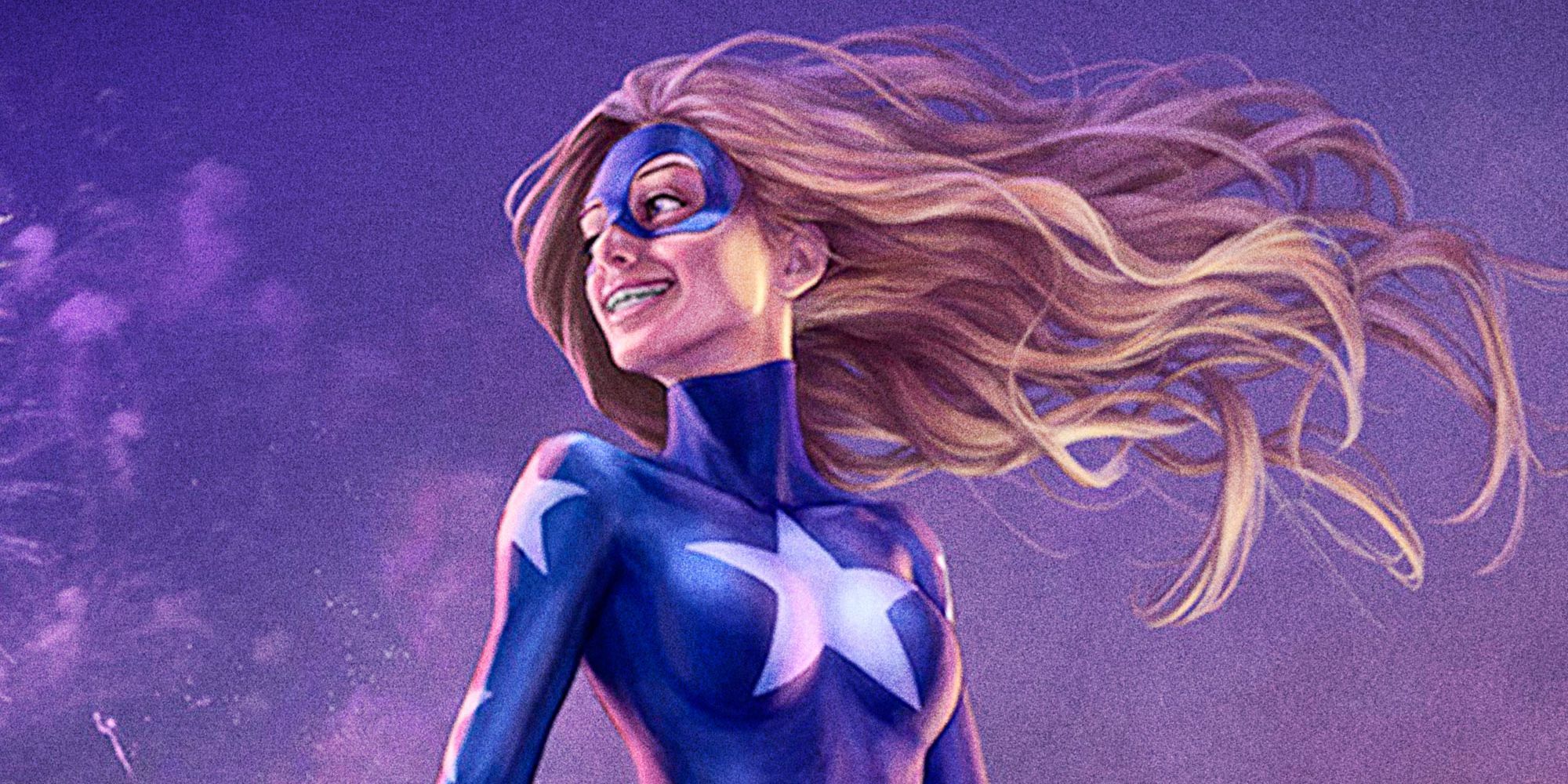 A new casting breakdown for DC Universe's upcoming live-action series Stargirl reveals new information on the title character of Courtney Whitmore. The character was created by legendary DC Comics writer Geoff Johns, based-on and named in honor of his younger sister, who tragically died during the explosion of TWA Flight 800 in 1996.
The Stargirl series is being primed for a premiere in 2019 on the DC Universe streaming service, and is being written by Johns himself. The show is being produced by DC Entertainment through Johns' production company, Mad Ghost Productions, in association with Berlanti Productions (the same company behind all of the Arrowverse series on The CW), with Greg Berlanti and Sarah Schechter executive producing.
Related: DC's Stargirl TV Series Announced for DC Universe at Comic-Con
That Hashtag Show revealed the following the character details, via a newly released breakdown. The producers are seeking an 18+ actress of any ethnicity to play the 15-year old Courtney, who is described as an "intelligent, compassionate and athletic young woman." The breakdown also unveils Courtney's backstory, describing her as living the perfect teenage life in Los Angeles until her mother's new marriage forces her to move to the small town of Blue Valley, Nebraska.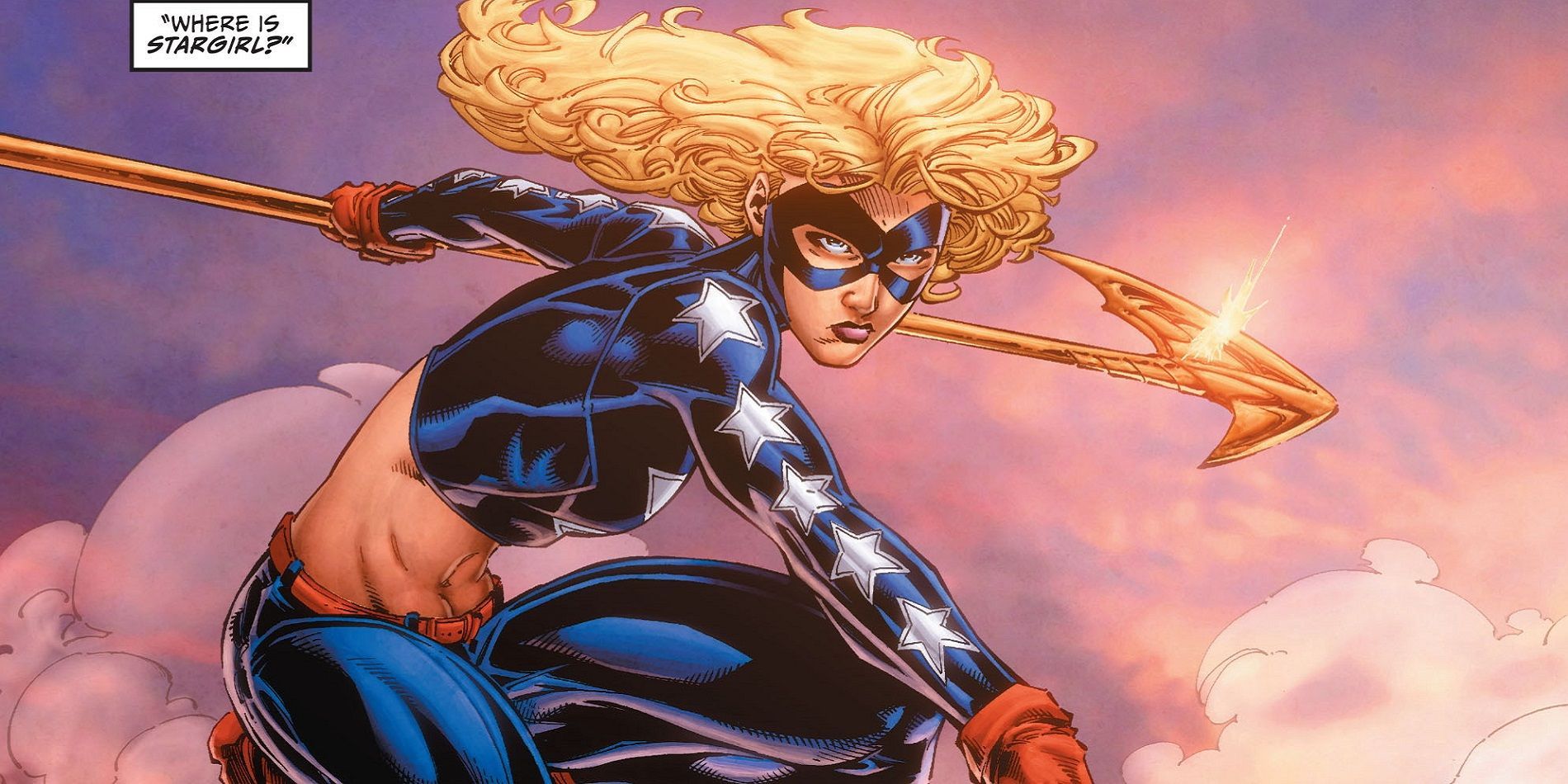 This backstory and the details that follow in the breakdown seem to be taken directly from Courtney's first comic-book appearance in Stars and S.T.R.I.P.E. #1. After discovering that her stepfather, Pat Dugan, had once been a superhero's sidekick and still had all of his old partner's equipment, Courtney stole some of the gear (purely for the purpose of annoying her stepdad) to serve as part of a costume for a school dance. She soon found herself thrust into the role of hero, however, and eventually adopted the name of Stargirl, with Pat Dugan keeping an eye on her in a suit of powered armor that he dubbed S.T.R.I.P.E. – Special Tactics Robotic Integrated Power Enhancer. Despite this ignoble start, Courtney would go on to join the Justice Society of America, and become one of the most respected heroes of her generation.
While the breakdown does not say if S.T.R.I.P.E. will be a part of the show, it does confirm that Johns is staying close to his original vision for Courtney. The only significant change seems to be Courtney's graduating directly to being Stargirl, rather than run through a brief period where she was The Star-Spangled Kid. She will also start out wielding the cosmic staff – a weapon from the comics usually associated with the 1990s version of Starman – rather than the Cosmic Converter Belt worn by The Star-Spangled Kid. Regardless, the series sounds sure to please fans of the character, though itll be interesting to see what other aspects of Courtney Whitmore's history from the comics come into play in the show.
Source: That Hashtag Show