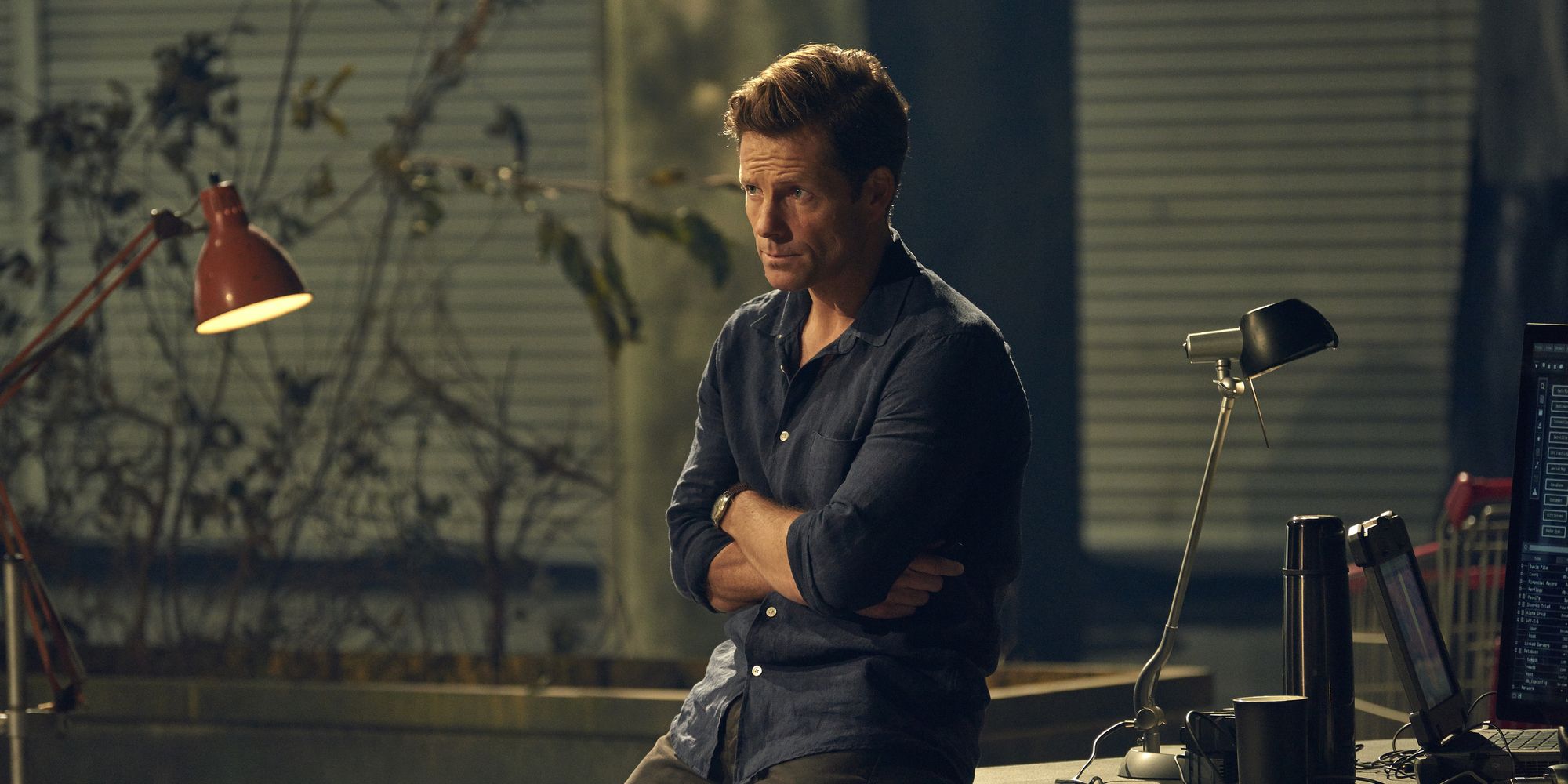 Cinemax's Strike Back continues its trend of bringing in new characters each season, with Jamie Bamber joining the cast in season 6 as Section 20's new CO, Alexander Coltrane. Bamber's one of three new additions to the core team — the other two include a covert Russian agent Katrina Zarkova (Yasemin Allen) and LCpl. Manisha Chetri (Varada Sethu), but he's probably the most recognizable face to North American audiences thanks to his role as Lee 'Apollo' Adama in the reboot of Battlestar Galactica. 
But Bamber's Coltrane has his work cut out for him when it comes to the surviving members of Section 20. After the events of last season, not only did the covert group find themselves without a commanding officer, but they also found themselves with blood on their hands after being betrayed by the very same person. Those experiences have made the core team of Sgt. Thomas 'Mac' McAllister (Warren Brown), Sgt. Samuel Wyatt (Daniel MacPherson), and LCpl. Gracie Novin (Alin Sumarwata) much closer, but it's also made them leery of authority. 
An aversion to authority is one of the defining characteristics of MacPherson's Wyatt, which is why, during a recent interview with Screen Rant, he was asked about how the team, and his character in particular, would respond to Bamber's new CO. Here's what MacPherson had to say: 
"Obviously, through the course of last year Warren, Alin, and myself became incredibly close to be the only three that survived out of last season. It probably made us even closer. But us three we are like family, it is like a cliché. We say to Alin, "We're like the big brothers that you never wanted, but you're stuck with us anyway." So going back into the section… we've got new team members that we have to trust. Jamie, offscreen, is a wonderful addition to the cast, he's a wonderful human, he's a wonderful actor, he's a great energy, and he is as much a CO offscreen as he is onscreen. He has a wonderful kind of calming and commanding influence on us.

Section 20, is very weary of any new CO. These guys have been to battle together before, they do have a shorthand, they have a trust. And it takes the course of the series for the section to really build the trust of Coltrane, and to trust Coltrane themselves. And Wyatt… he'll do things his own way, he'll choose what he believes and what he doesn't believe. I think there's an underlying selfishness to Wyatt that he's only gonna put his allegiance to Novin and Mac first, for the most part, and we see when that gets tested later in the season. But like any new CO, particularly a well-to-do English CO, that's not Wyatt's cup of tea. He's probably not rough and dirty enough for Wyatt. And it takes Wyatt probably a good three quarters of this season to build up a rapport and build up a trust. Wyatt probably thinks he's a little bit soft."
Whether Coltrane is soft or not remains to be seen, but Strike Back doesn't waste any time in introducing the character or seeing him prove his mettle for the team. At any rate, Bamber (and Coltrane) make for a welcome addition to the show's ever-changing cast of characters. 
Strike Back continues next Friday @10pm on Cinemax.