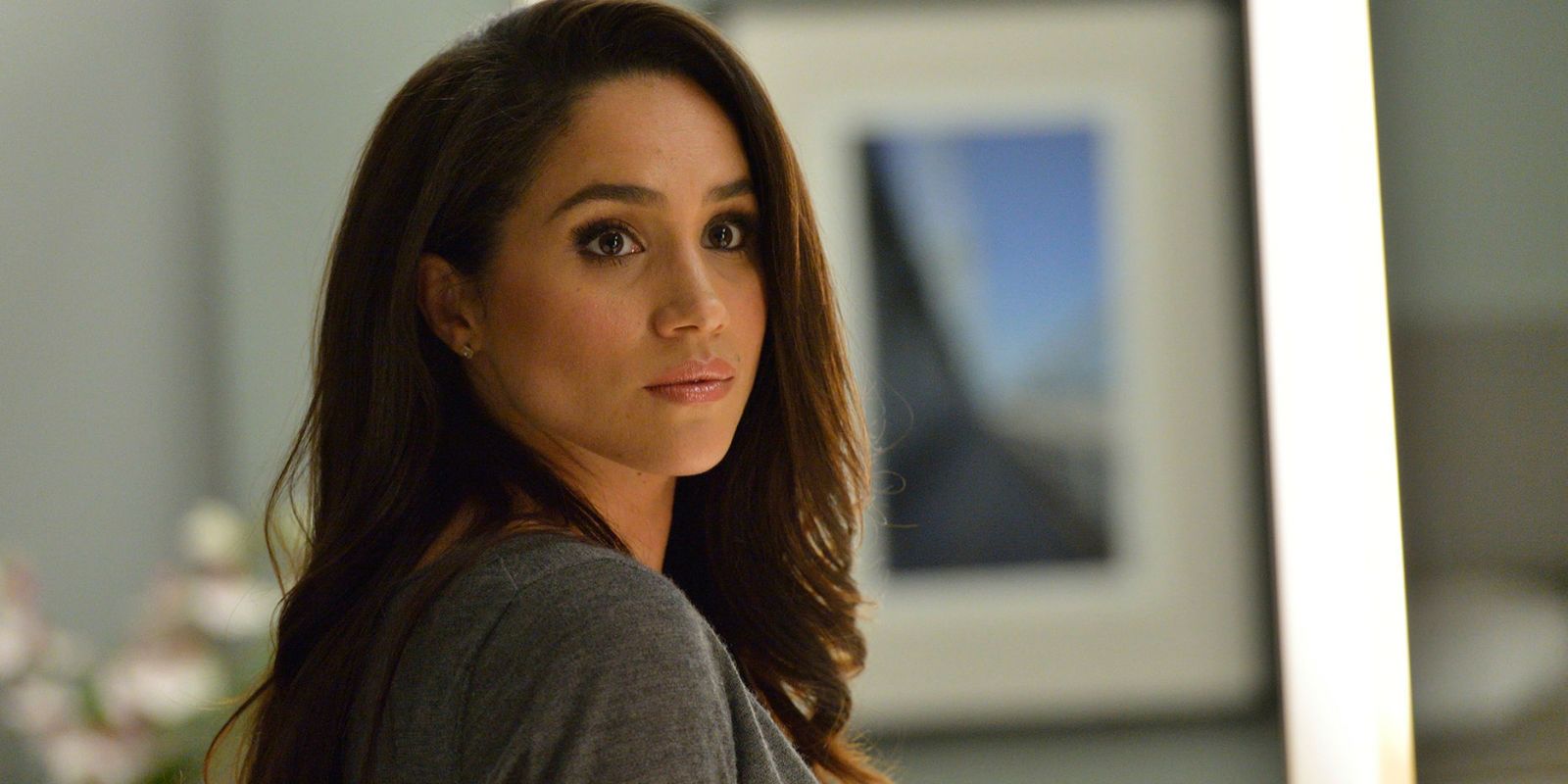 There;s little to no chance that the upcoming Suits series finale will see the return of Meghan Markle's Rachel Zane. The USA Network's drama series was renewed for a ninth and final season earlier this month, despite still rolling out the remaining episodes for its eighth year.
One of the original six cast members of the show, the now Duchess of Sussex retired from acting last year in preparation of her marriage to Prince Harry. Officially saying goodbye during Suits' season 7 finale, Rachel finally married long-time boyfriend Mike Ross (Patrick J. Adams) and decided to move to another city and leave the corporate law world for good. Despite the decision coming as a surprise, those who were left in Specter, Litt including Harvey (Gabriel Macht), Louis (Rick Hoffman) and Donna (Sarah Rafferty) accepted the newlyweds' decision. Since then, fans have not seen or heard from them. And unfortunately, for those hoping to see the couple back to join their former co-workers, it doesn't seem to be the case – at least for Rachel.
 Related: 20 Things Wrong With Suits We All Choose To Ignore
Speaking at the TCA's winter press tour (via TV Line), Suits EP Aaron Korsh was asked about the chances of seeing Markle reprise her role one last time in the show's finale. However, while they would love to have her back, the chances of it happening are "pretty close to zero." Given that they're "not currently pursuing asking Meghan Markle to leave her position with the royal family and join us." That said, the series creator sounded more hopeful when asked about at least Mike coming back for one last case with Harvey.
"I had discussed with Patrick [J. Adams], when he left, the possibility of coming back, and we both decided if the time was right, and he was up for it, and he had the time, that we would do it. We're just starting our writers room …. so I don't know yet."
Since Suits is still in the middle of season 8, there;s no word yet when production will begin for its final outing. But with the show expected to return later in the fall, filming should begin in the middle of the year. This makes it tricky for Markle to return to film at least a cameo (granted that she agrees to it) considering that by then, she would've just given birth to her first child. Chances are that she'll be wrapped up in her new life as a mother and wouldn't be interested in the offer.
As for Mike, simply based on Korsh's statement, it's almost certain that fans will see the genius lawyer at least once in the final season. Seeing him back in action with his mentor will make the perfect ending to the show considering that it started with them getting back together. Perhaps the two team up with Louis and even Gina Torres' Jessica Pearson (who will also debut her spinoff this year) for a big case that will officially put the law firm back at the top. Mike's appearance also allows the viewers to catch up on what he and Rachel have been doing without the need to bring Markle back. That said, a simple phone call with his wife with the Duchess' voice over could be something that the people behind Suits might consider doing.
Source: TV Line