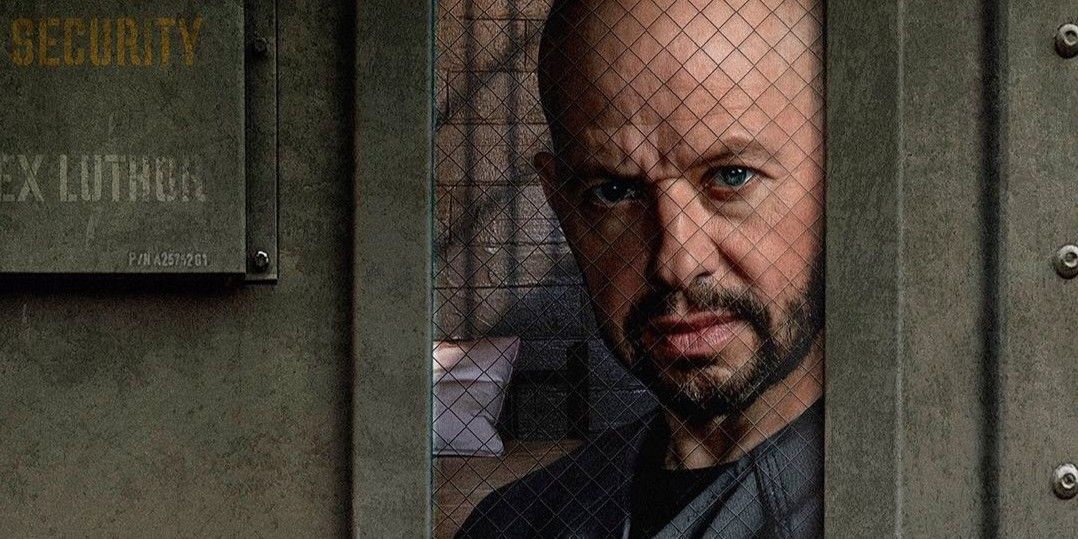 The first look image of Jon Cryer as Lex Luthor on Supergirl has arrived. Lena Luthor's criminal mastermind brother has cast a long shadow over his sister, ever since she was introduced on the Arrowverse TV series back in season 2. Lena has spent years now trying to overcome the Luthor family's dark legacy and carve a path for herself, with the help of her good friend Kara Danvers and (in secret) Supergirl. Of course, getting rid of Lex's influence isn't as easy as simply renaming the Luthor family business L-Corp, as much as Lena wishes it was.
Supergirl the TV series has dropped more and more references to Lex with each passing season, and it eventually became clear: one way or another, Luthor would find his way back into his sister's life (and, in turn, onto The CW's show). Current showrunners Jessica Queller and Robert Rovner confirmed the news last year, before revealing that Cryer (who, fittingly enough, played Lex's nephew Lenny in Superman IV) would be stepping into the role. Now, we know what this new iteration of the famous DC comic book villain looks like.
Related: Supergirl First Look Image Reveals Dreamer's Costume
The CW has unveiled an official image of Cryer as Lex Luthor online, as you can see below. Lex will make his grand entrance in Supergirl season 4's upcoming fifteenth episode.
Developing…
Source: The CW