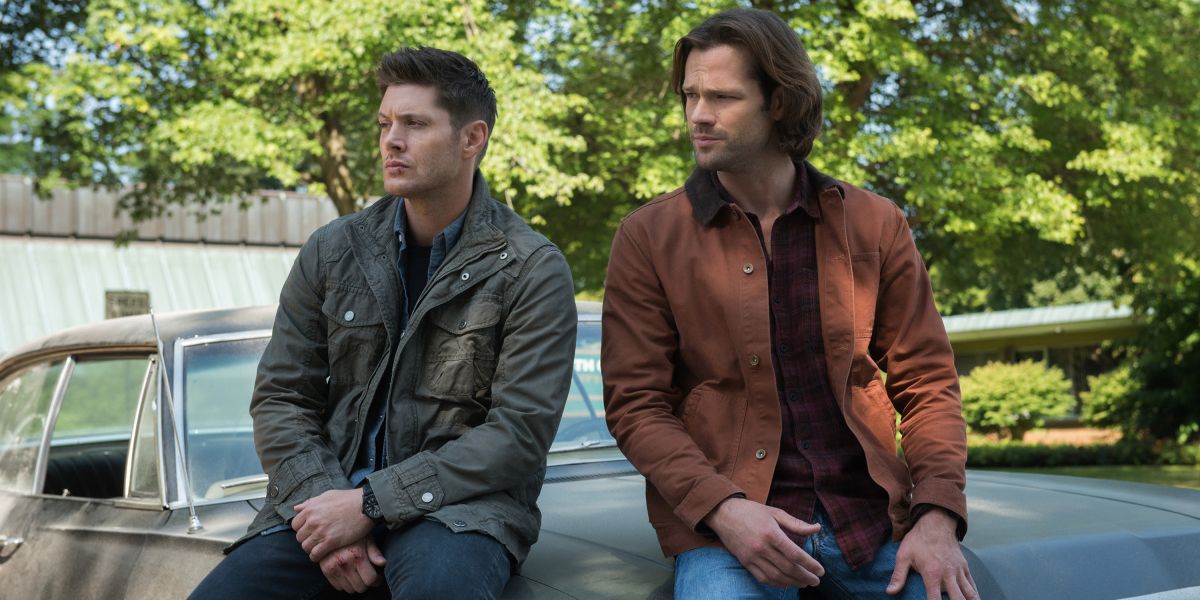 Supernatural season 14 has only received a 20 episode order from The CW, instead of the usual 23. Is this a sign of the show's approaching end? At this point in its run, Supernatural has truly attained a rarefied air within TV history. Detractors can say what they'd like about the show taking a dip in quality since its glory days, but most series are lucky to last two full seasons, much less 14. For some perspective on Supernatural's longevity, it actually premiered prior to the merging of The WB and UPN into The CW, an event that often seems like it was a lifetime ago in pop culture terms.
Perhaps the biggest factor working in Supernatural's favor is the absolutely unwavering support of its dedicated fanbase. The fans have stuck with SPN through thick and thin, through good times and bad, and show no signs of tuning out anytime soon. After well over a decade on the air, Supernatural is still near the top of the chart when it comes to highest rated CW shows, and that is extremely rare for a series this long in the tooth.
Still, all good things must come to an end, and so eventually must Supernatural. Some fans might be perfectly happy to see Sam and Dean Winchester continue adventuring well into middle age, but that seems like it might be a bridge too far. Now, TV Line reports that SPN season 14 will only run 20 episodes, down slightly from The CW's usual 23 episode order. Could it be a sign that the Eric Kripke-created series is winding down? Possibly.
While a three-episode decrease may not seem like a huge change – and for most series it likely wouldn't be very notable – Supernatural has produced a steady 23 episodes per season since season 7. That's a long time to maintain a consistent pattern, then suddenly deviate from it. In fact, the only Supernatural season to be shorter than season 14 was season 3, which ran just 16 episodes. That's not really comparable though, as that brevity was caused by a Hollywood writers' strike.
To be fair, there could easily be a more mundane reason for the drop in episode count for season 14. With stars Jared Padalecki and Jensen Ackles now both being married fathers, perhaps they simply opted to ask The CW for more time off then they've previously gotten, in order to spend more time with their families. Still, both men have said in the past that 300 episodes would be a good number to go out on, and season 14 will see Supernatural pass that mark. Could SPN's writers and producers have told The CW they're ready to end the series, and plan to go out with a slightly shorter, tighter season? It's possible, and the fact that The CW declined comment on the decreased order to TV Line seems curious. Supernatural usually has a sizable presence at San Diego Comic-Con, so perhaps next month will see the reason behind this move become clearer.
Supernatural season 14 premieres Thursday, October 11 on The CW.
Source: TV Line
The post Supernatural Season 14 Confirmed to Only Run 20 Episodes appeared first on ScreenRant