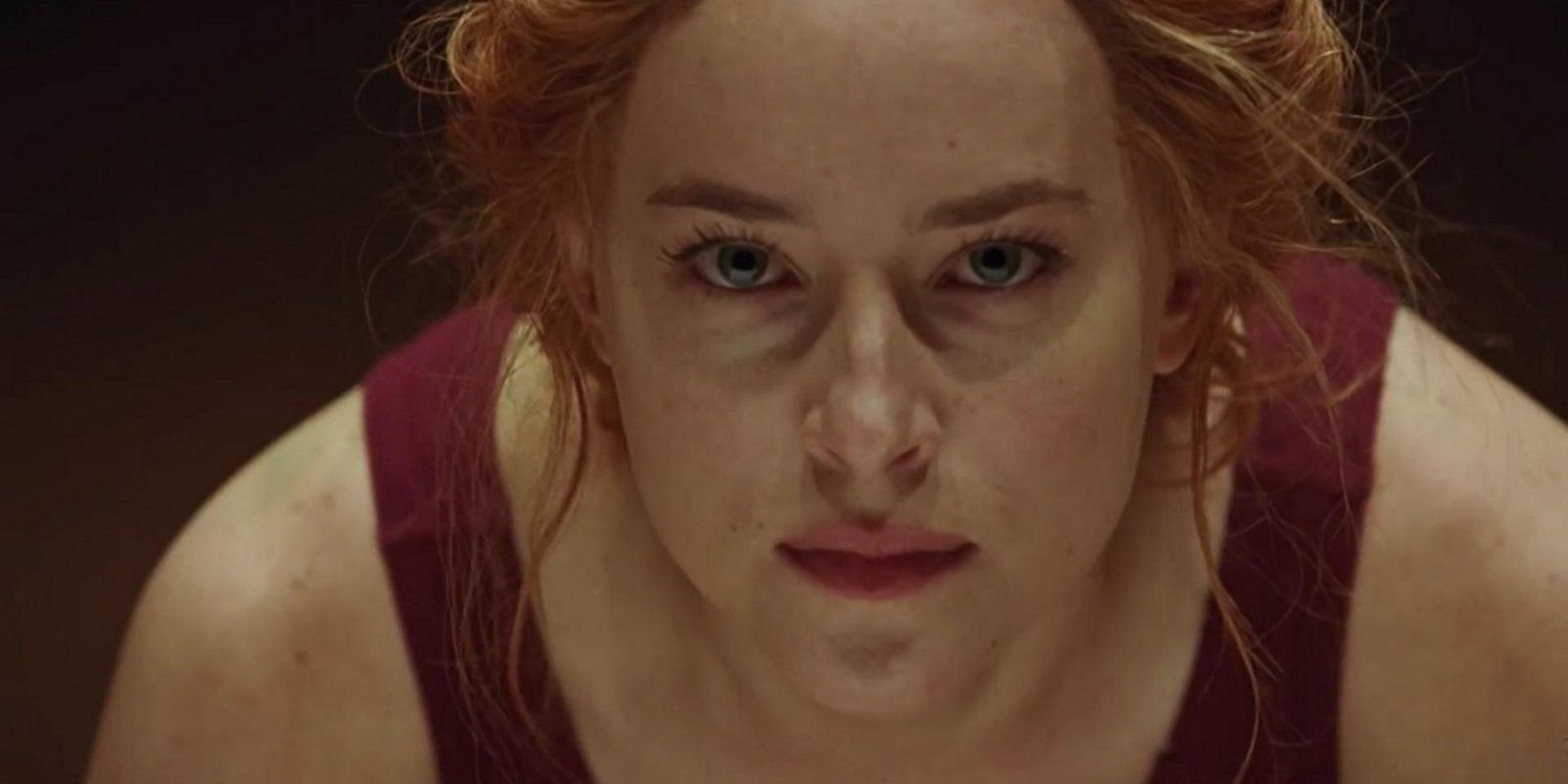 Chloë Grace Moretz says the Suspiria remake is the closest thing to a modern Stanley Kubrick horror movie that she's ever seen. Moretz is no stranger to re-imagining famous horror films either, having previously played a vampire in Let Me In (a U.S. remake of Let the Right One In) and starred in the Carrie remake. She's also not the first person to heap praise upon Luca Guadagnino's version of Dario Argento's cult 1977 horror classic, with original Suspiria star Jessica Harper having even called it "the most brilliantly scary film I have ever seen".
The Suspiria teaser trailer (which dropped online this month) is certainly unnerving and atmospheric, between Thom Yorke's creepy score and the teases of freaky supernatural mayhem to come in the film proper. It's more than a little reminiscent of Kubrick's work on The Shining in that regard, and Moretz says that's a proper reflection of what the movie itself is like – in the best way possible.
Written by David Kajganich (creator of The Terror), Suspiria stars Dakota Johnson as Susie Bannon, an American dancer who comes to learn that her new European dance school is hiding some pretty dark and horrifying secrets. Moretz was hesitant to reveal much beyond that when she spoke about Suspiria at the Provincetown Film Festival this month, but did have the following insight to offer (per IndieWire):
"This is a really big statement, but this is the closest to modern Stanley Kubrick I've ever seen. You're put into a world, which I can only describe it as being like 'The Shining' in a lot of ways, where you're just encompassed in a filmmaker's brain and you're just implanted in there, and there's nothing like it that you will ever see."
Moretz did reveal that her character (reportedly Patricia Hingle, from Argento's film) speaks mainly German in the Suspiria remake. The teaser trailer further shows Moretz looking ragged and on the run, but avoids spoiling anything about her character beyond that. Moretz commented on the film being "super locked down", saying that it serves to prevent the movie's most shocking elements from being ruined ahead of time. She also put in a good word for her "incredibly supportive" director, Guadagnino:
"It's unlike any other directing process I have ever been a part of. It's Luca's. Luca is Luca and there's kind of no mistaking it for anything else. He'll let you do the craziest stuff on screen and won't bat an eye, he'll tell you to go farther."
Guadagnino is riding a wave of good will after his efforts on last year's Oscar-nominated Call Me By Your Name, but it sounds like Suspiria will be a proper 180-degree turn from that summer romance drama. Anticipation for his horror film remake has only grown since the teaser trailer was released, and Moretz's comments further suggest there will be some real fire behind all this smoke. Judging by the descriptions of the gruesome Suspiria clip shown at CinemaCon back in April, the film will at least make good on Moretz's promise of being one freaky deaky ride.
Source: IndieWire
The post Suspiria Remake Is 'Closest To Modern Stanley Kubrick', Says Moretz appeared first on ScreenRant