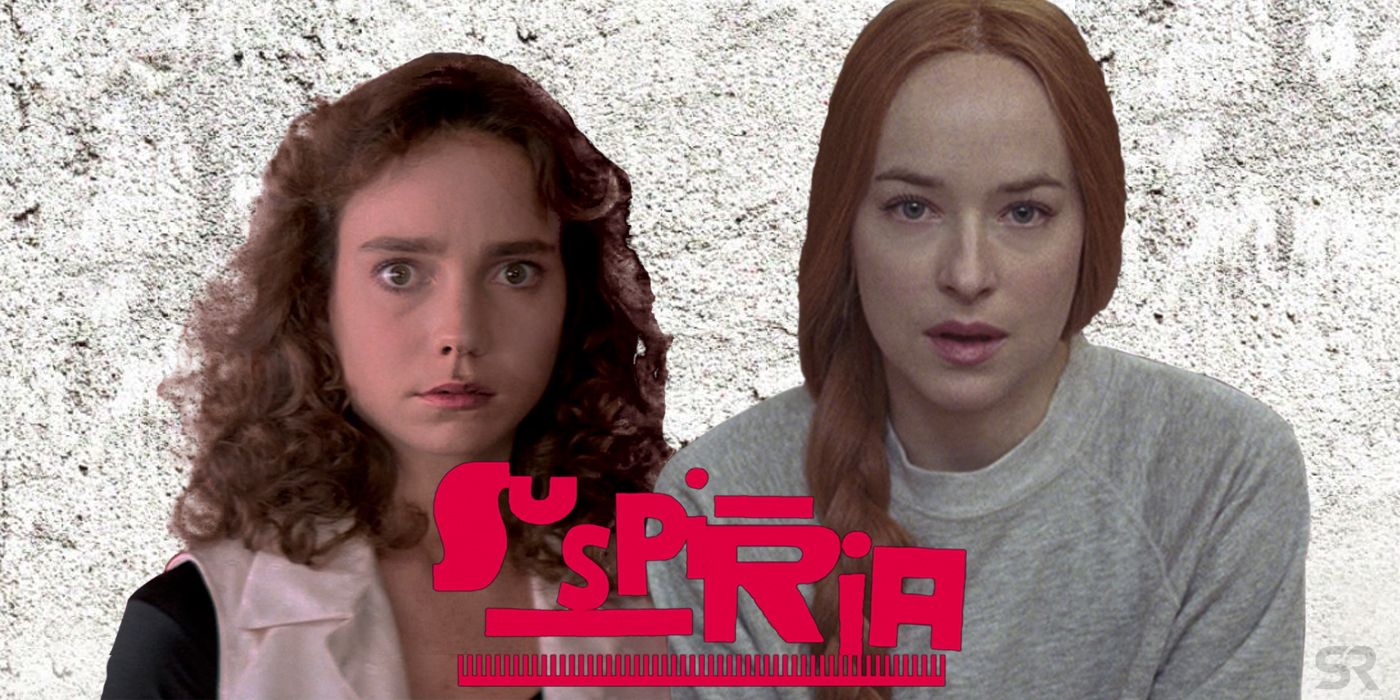 Luca Guadagnino's remake of Suspiria looks to be just as stylized and abstract as Dario Argento's original horror classic, but it's not without some subtle differences – specifically with the main cast. A year after earning critical acclaim for his adaptation of André Aciman's novel Call Me By Your Name, Guadagnino is delving into vastly different genre territory with Suspiria, a hellish dive into death, darkness, and desperation.
In Suspiria, an American dance student from New York named Susie Bannion (played by Dakota Johnson) travels to Berlin's Markos Dance Academy to study under the tutelage of Madame Blanc (played by Tilda Swinton), among other instructors. However, after the death of a former student, Susie is quick to realize that something sinister exists within the heart of the academy, thrusting her deeper and deeper into a web of horrors from which she may not come out alive. With a screenplay penned by David Kajganich (who also penned the upcoming adaptation of Stephen King's Pet Sematary), Suspiria also stars Tilda Swinton, Mia Goth, and Chloë Grace Moretz.
Related: Suspiria: The Three Mothers Explained
While this remake appears to be staying relatively true to the source material (though Guadagnino and Argento obviously have different styles), there are some curious changes that specifically revolve around the cast. With a larger roster of instructors from the academy (including Renée Soutendijk as Miss Huller and Ingrid Caven as Miss Vendegast, who may or may not be an updated take on the original movie's Professor Verdegast, played by Renato Scarpa) and notable characters who aren't credited, but appear to show up in the trailer, like Daniel, the academy's blind piano player, Guadagnino appears to be taking some artistic liberties with his remake, which may end up leading to unexpected results.
Jessica Harper and Dakota Johnson as Suzy/Susie Bannion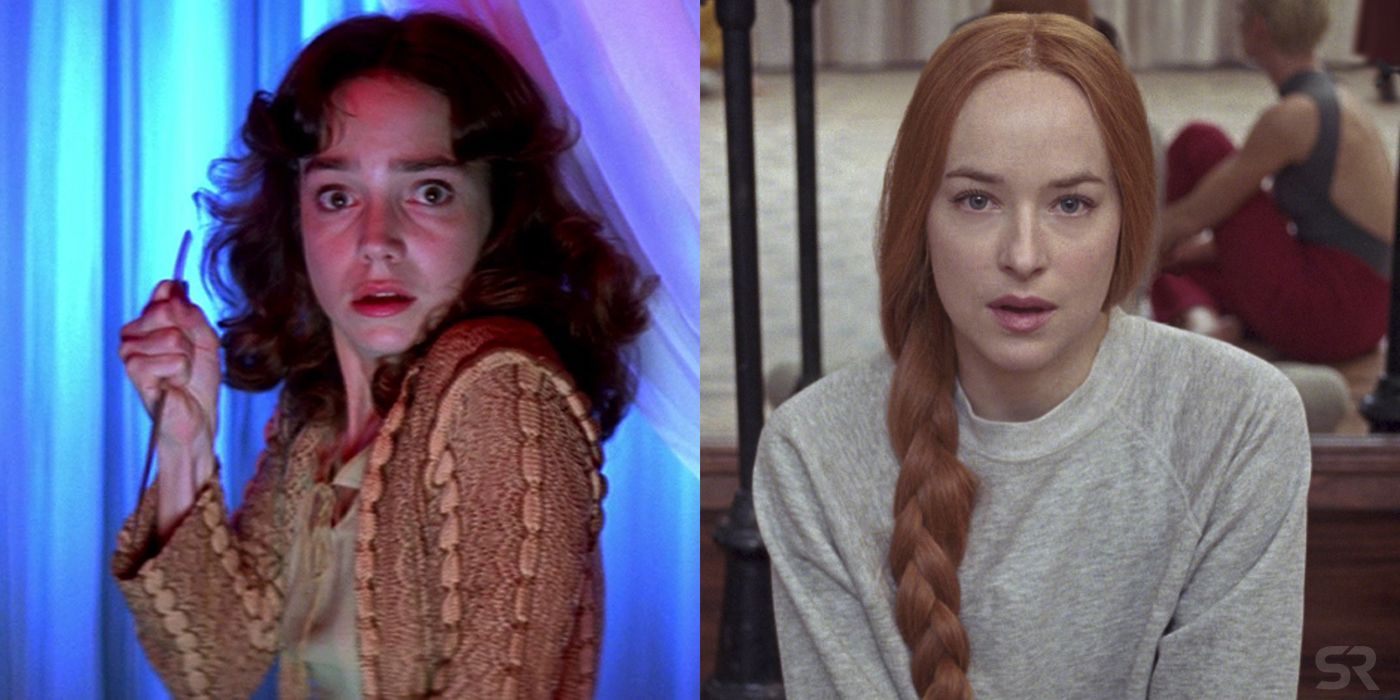 The audience's window into Suspiria's diabolic province is Susie Bannion (or Suzy in the original), an American dance student who quickly discovers that nothing is as it seems at Berlin's Markos Dance Academy. Played by Jessica Harper in the original and Dakota Johnson in the remake, one noticeable difference between the two interpretations – at least from what the trailers convey – is that Johnson's Susie seems far less suspicious, and significantly more fearless, than Harper's portrayal. Incidentally, Harper also cameos in the remake as a character named Anke.
Stefania Casini and Mia Goth as Sara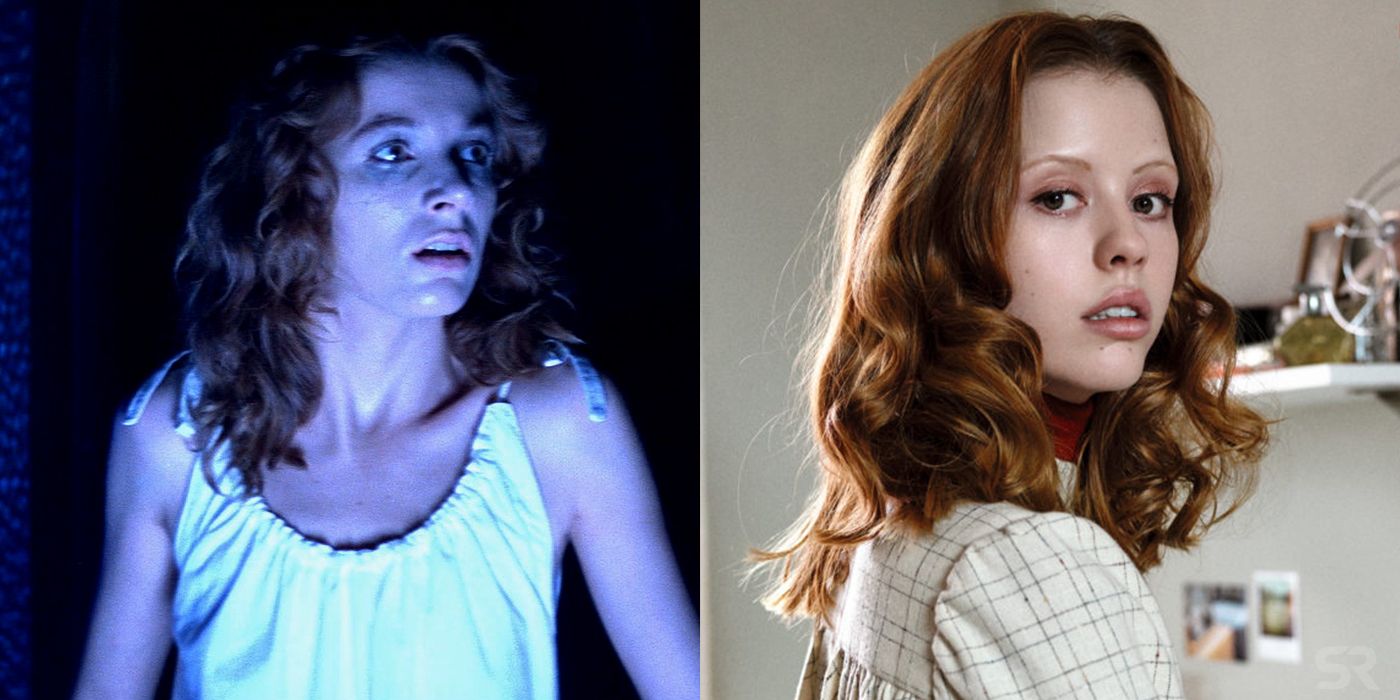 Susie's roommate and fellow Markos Dance Academy skeptic, Sara (played by Stefania Casini in the original and Mia Goth in the remake) is confident that there is foul play surrounding the academy, though she isn't certain of the cause. She offers Susie some narrative breadcrumbs with which the two might unravel the academy's dark secrets, but might be in more danger than Susie herself, given that she's been a student for a longer period of time.
Joan Bennett and Tilda Swinton as Madame Blanc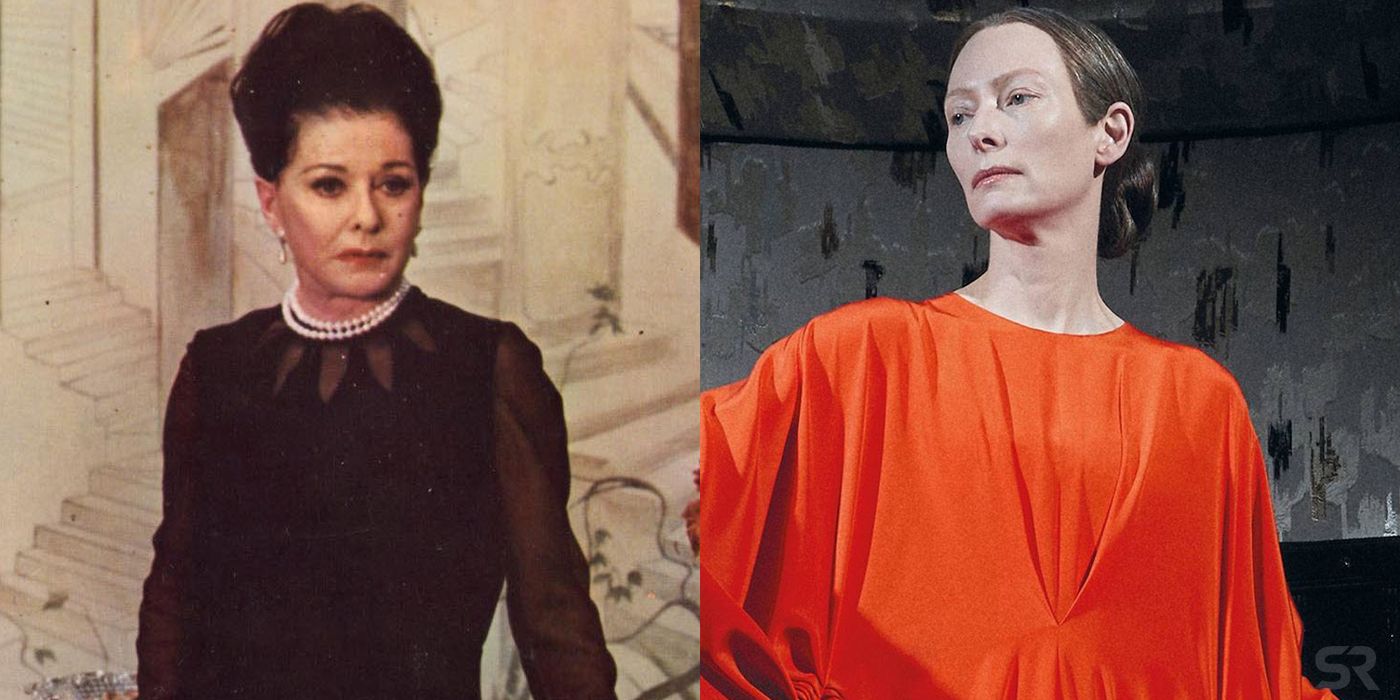 The lead dance instructor/director at Markos Dance Academy, Madame Blanc (played by Joan Bennett in the original and Tilda Swinton in the remake) takes her work very seriously. So seriously, in fact, that her darker, secret agenda isn't exactly difficult to point out. She has sinister ambitions, and she's not the shining example of a role model Susie might have been expecting.
Related: Halloween 2018 Director Reflects on Almost Remaking Suspiria
Alida Valli and Angela Winkler as Miss Tanner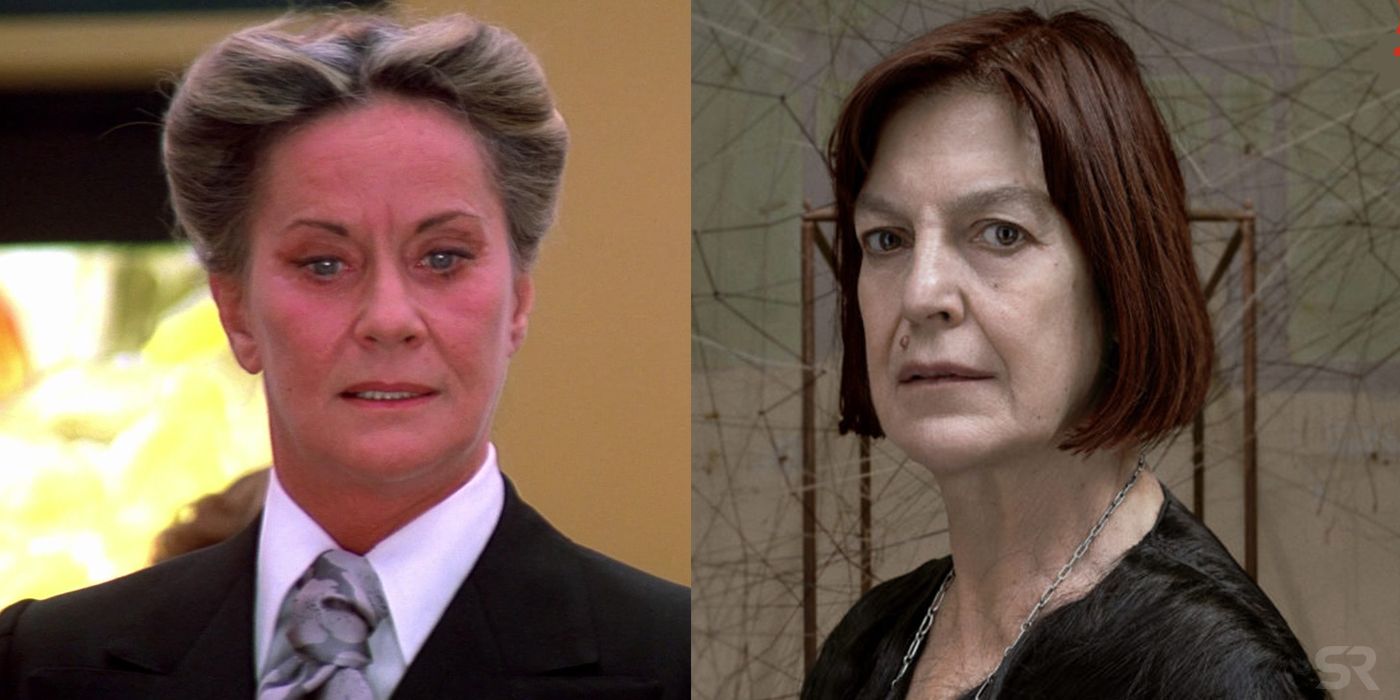 Another one of Markos' dance instructors is Miss Tanner (played by Alida Valli in the original and Angela Winkler in the remake). She is one of several members of staff who, like Madame Blanc, are not entirely who they appear. In fact, her strict demeanor plays into the darker role she inhabits, which is revealed later on in the movie.
Eva Axén and Chloe Grace-Moretz as Patricia Hingle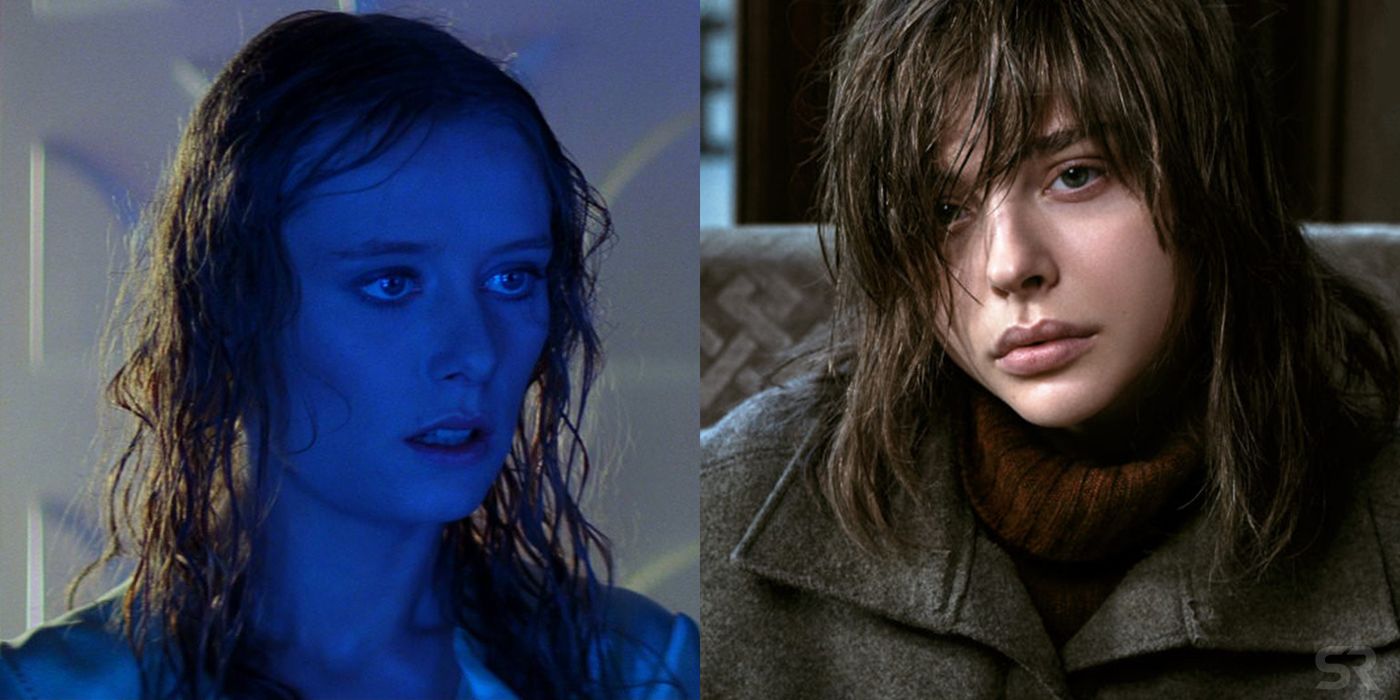 A student dancer at Markos, Pat Hingle (or Patricia Hingle in the remake) offers the first overt sign in Suspiria that something is wrong within the academy. After discovering the school's dark secret, Patricia (played by Eva Axén in the original and Chloe Grace-Moretz in the remake) attempts to flee. Unfortunately, the odds are against her from the get-go.
Udo Kier and Lutz Ebersdorf as Dr. Frank Mandel/Dr. Jozef Klemperer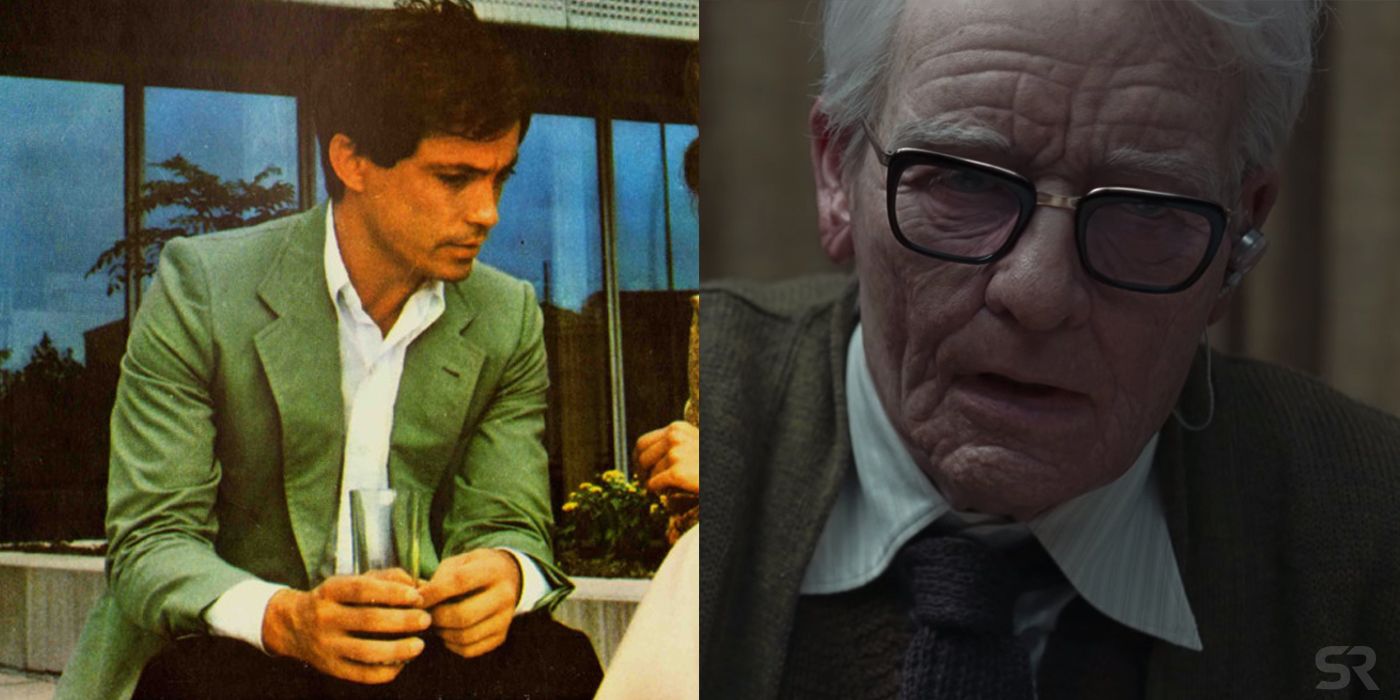 One of the more curious character changes in the Suspiria remake is based on the role of Dr. Frank Mandel, originally played by Udo Kier. He plays a pivotal role in Suzy's hunt to uncover the truth about the dance academy. However, even though Mandel isn't featured in the remake, there is a different character named Dr. Jozef Klemperer (played by Lutz Ebersdorf) who appears to serve a similar purpose, attempting to help uncover the school's secret. The main difference, aside from age, is that Klemperer appears to have been personally affected by the school's dark secret.
Goblin and Thom Yorke as Composers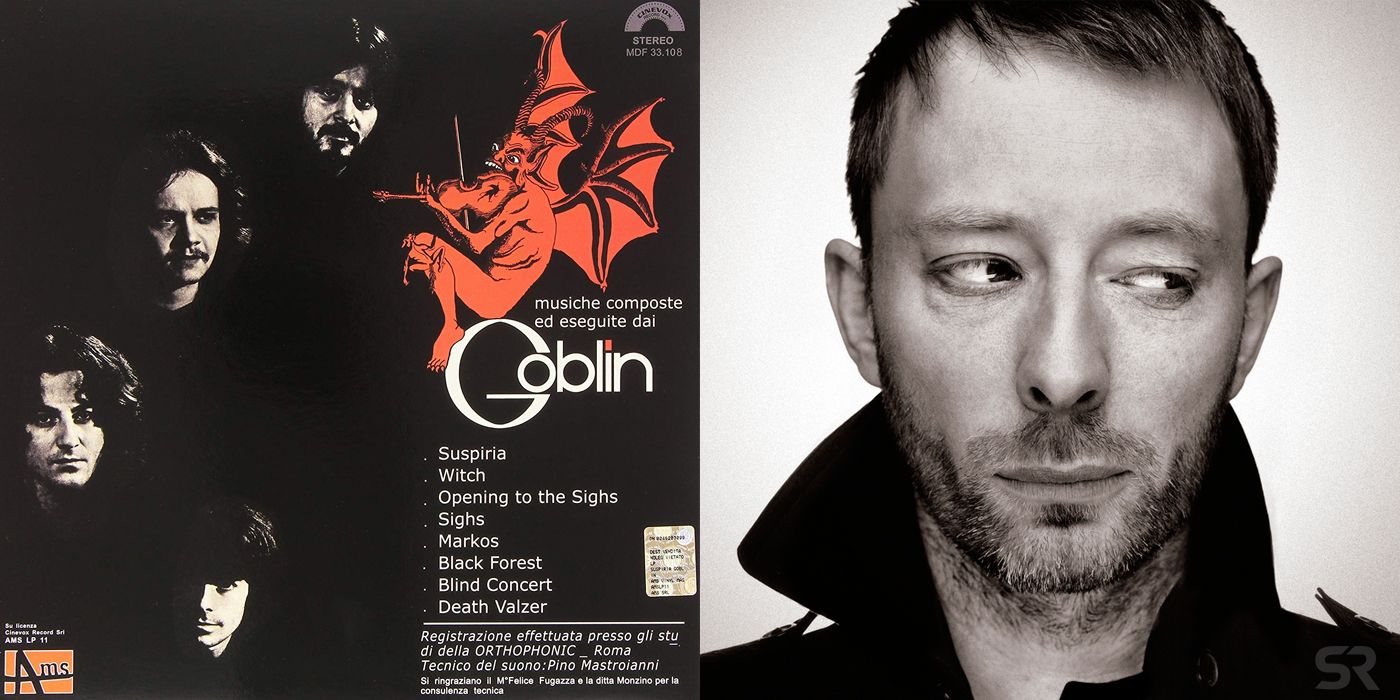 In the original Suspiria, the music is easily as much of a character as the actors themselves. The Italian rock group Goblin supplied an original composition to Argento's movie, crafting the movie's trademark haunting score – so it's only right to acknowledge the differences between their work and the score from Radiohead's Thom Yorke for the remake. Judging by the latest trailer, which features some of Yorke's score, the remake's composition has a similarly dreamy and eerie sound to that of Goblin's, but subtler, and with less synth (so far, at least).