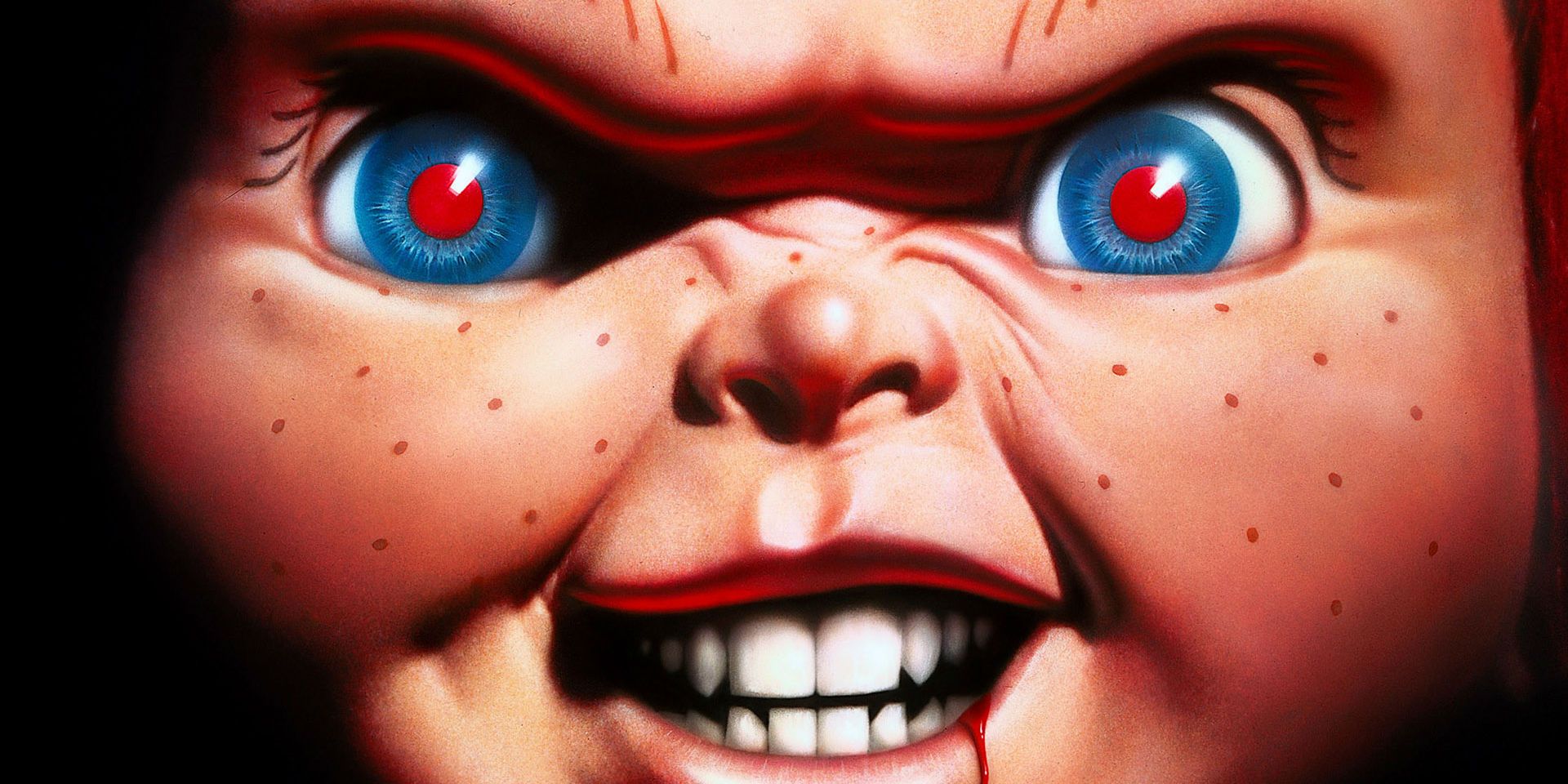 Syfy's upcoming Child's Play TV show will include F-bombs from Chucky, the pint-sized killer doll that the film series centers on. Franchise creator Don Mancini will continue his vision of Chucky on cable television, serving as writer and executive producer on the show that recently landed on Syfy. The red-headed doll has been terrorizing audiences for over 30 years and while the film series has had a few stumbling blocks like 2004's critically panned Seed of Chucky, which left the series in limbo for nearly a decade, the franchise would bounce back with 2013's Curse of Chucky.
While MGM and Orion Pictures look to reboot the Child's Play movie series this summer, Mancini plans to continue where he left off from 2017's Cult of Chucky, which featured the doll slashing through a mental asylum. Chucky has been an important piece of the horror genre since 1988's Child's Play, which has lead to six sequels, and now an upcoming TV series. Fans of the long-running franchise will remember that Chucky is known for his foul language, and dishing out F-bombs is something he enjoys. Luckily, Channel Zero creator Nick Antosca, who is producing the Child's Play TV series has let fans know that the series switch to cable will not include Chucky being stripped of his foul language.
Related: Child's Play TV Series Being Developed By Franchise Creator
Recently, Antosca took to Twitter to confirm that Syfy's Child's Play series will include F-bombs from Chucky. Many fans were concerned about the switch to cable television because that would mean a toned down version of Chucky, but that doesn't appear to be the case at all. Syfy has allowed F-bombs in the past for other series, so fans will be excited to know that the red-headed doll will receive the same treatment. In response to fan concerns, Antosca tweeted the following:
With Antosca's horror anthology show Channel Zero wrapping up, Chucky would be a perfect replacement for the network. Syfy venturing into horror is nothing new, as there have been several horror-based films and series released by the network over the years. Mancini has stated that making the jump to television is a move he has wanted to do for a while. This is a chance for him to explore story elements he probably didn't get to focus on in the film franchise while also staying true to his vision. Not much is known about the series yet, but Brad Dourif will reprise his role as Chucky, and more information regarding the show can come at any moment.
Fans who have been waiting for more of Chucky since the last film will have to remain patient for the moment since no release date has been revealed for the TV show. However, there is something to be celebrated since Chucky will indeed remain the foul-mouthed slasher he has always been. Adding to that, since Mancini has made it known that the Child's Play TV show would continue from Cult of Chucky, fans should expect Chucky to still be inhabiting Nica's (Fiona Dourif) body upon the series premiere.
Source: Nick Antosca