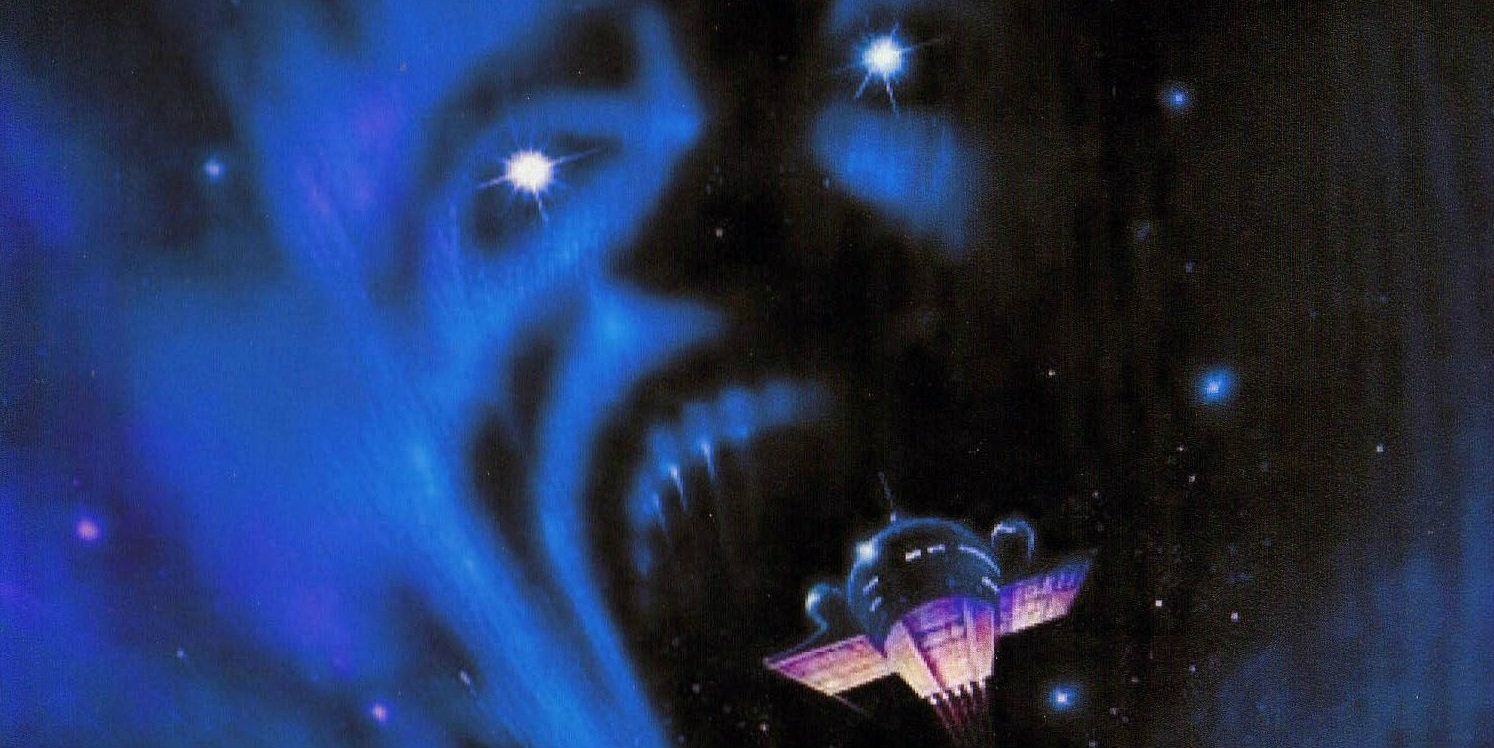 A creepy little kid helps ratchet up the fright factor in a new trailer for Nightflyers, the Syfy series based on the novella by Game of Thrones creator George R.R. Martin. Years before he sent fans on an epic journey to Westeros in his Song of Ice and Fire book series, Martin launched his readers on a terrifying journey into the unknown reaches of space with his story Nightflyers.
In the story – originally published in 1980 – a space ship crew sets off on a mission to make contact with an alien race, but finds itself being victimized by a mysterious entity. Now, Nightflyers is coming to Syfy as an 8-episode series, and all indications are that the show will be a wild and gory ride in the tradition of Alien and other outer space survival horror classics. A recent trailer gave fans their first taste of what happens when George R.R. Martin uses his imagination to concoct a sci-fi haunted house story set on a starship.
Related: George R.R. Martin's Nightflyers TV Show Cast Revealed
Syfy has now released a new Nightflyers trailer that, while shying away from giving any plot hints, certainly doesn't mind offering up another helping of outer space creepiness. In the clip entitled "Skye," the crew finds itself being menaced by Bronte Carmichael's character Skye D'Branin, who recites a frightening incantation as all sorts of quick-cut horror is unleashed. See the clip above.
Like previous Nightflyers teasers, the new clip goes heavy on the creepiness and atmosphere while offering almost nothing in terms of story or character information. Clearly, the strategy for Syfy is to keep most details on the series under wraps in hopes of building up intrigue. The words "From the mind of George R.R. Martin" emblazoned across the screen are the key selling point of course. After the massive success of Game of Thrones, Martin is that rare author like Stephen King or J.K. Rowling who has become a recognizable brand name unto himself. Syfy is banking on GoT fans flocking to see what else Martin might have up his sleeve (especially considering the long wait they still have until GoT itself returns).
All-in-all, fans probably shouldn't expect a lot of big revelations about Nightflyers until the show hits Syfy this fall. Perhaps a few carefully selected teasers will find their way out when the network brings Nightflyers to San Diego Comic Con, along with their other shows Krypton and Deadly Class. Thanks to the show's higher-than-usual budget, Nightflyers will at least likely look a lot better than your average Syfy series.
More: What Movie & TV Show Panels To Expect At SDCC 2018
Source: Syfy
The post Syfy's Nightflyers Trailer: George R.R. Martin Gets Scary in Space appeared first on ScreenRant