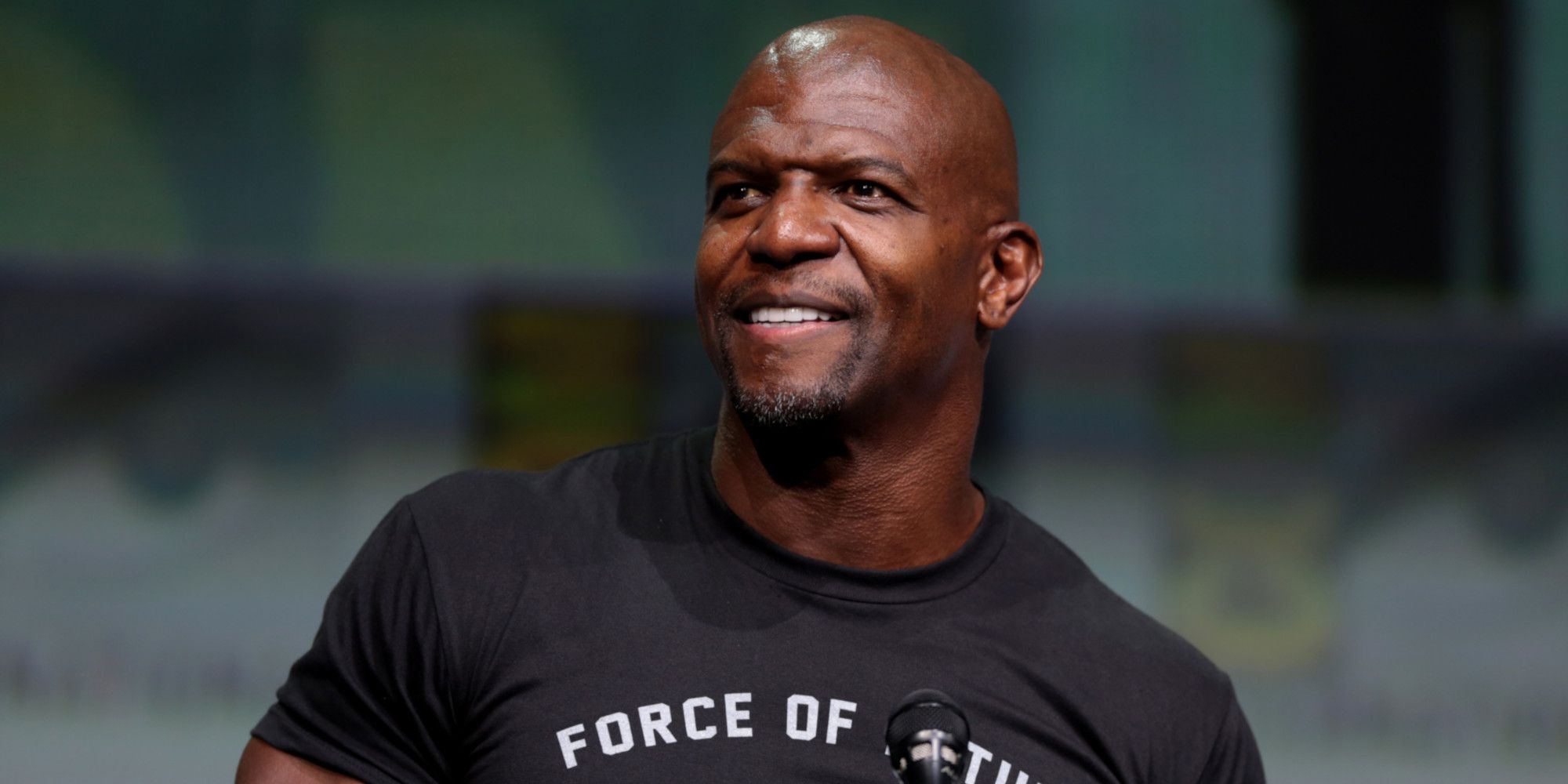 Terry Crews issued a sharp rebuttal to comedian and political commentator D.L. Hughley's joke about the actor's sexual assault. The Brooklyn Nine Nine star has been an active voice for the #MeToo movement, advocating for men, in particular, to end the normalization of sexual harassment by holding one another accountable for predatory behavior. Crews was recently featured in a controversial ad by Gillette, discouraging male viewers from ignoring sexual harassment or shaming one another for being less traditionally masculine.
In the wake of the allegations against Harvey Weinstein in 2017, Crews publicly stated that an influential Hollywood figure had groped him at a party. The perpetrator was later revealed to be Adam Venit, who was then an agent at William Morris Endeavor. Venit has since publicly apologized and resigned, and Crews didn't pursue pressing charges following the apology. While many have applauded Crews' outspokenness, he's also been mocked and criticized for his statements. In an interview with Vlad TV, Hughley implied that some people were taking advantage of making accusations through the #MeToo movement and that Crews isn't suited to identify as a victim of sexual harassment because of his physical stature, saying, "Now everyone's so into this notion that, 'It happened to me too!' God gave you muscles so you could say no." 
Related: Terry Crews Responds To Critics Of His Sexual Assault Allegations
Crews was quick to respond, and in a lengthy Twitter exchange, Crews fired back at Hughley's victim-blaming comments. Hughley responded by pointing out that Crews could have easily used physical force to deter the incident, which escalated the exchange further. Crews had previously stated that while he did push Venit off at the time of the incident, he didn't engage in an altercation in order to protect his career.  See the Twitter comments below:
Crews also referred to the comedian's joke as a means to belittle and profit off of sexual assault victims for laughs. He also called out rapper 50 Cent, music producer Russell Simmons, and film producer Tariq Nasheed for mocking his allegations. Nasheed responded on Twitter by accusing Crews of trying to profit off of the #MeToo movement, which, according to Nasheed, no longer adequately supports people of color.
Even though Hughley's comments weren't delivered during a comedy routine, the reaction to them speaks volumes about the boundaries that comedians can push, without expecting backlash. The public perception of Kevin Hart changed drastically, once homophobic tweets from his past were brought to light. While some have accepted Hart's apology, others felt that it failed to address the impact of his comments, which was also the case following Louis C.K.'s first stand up act since his  sexual misconduct allegations, with some feeling that he shouldn't be forgiven and rewarded without more work towards reparations. Dan Harmon, creator of Rick and Morty, for example, devoted a spot on his podcast to apologizing to a former employee that he sexually harassed, encouraging other men in a professional position of power to self-reflect. However, he faced backlash again when a sketch about a pedophile he previously created surfaced online.
Whether or not Crews will continue to get pushback for encouraging other men to think twice about sexual harassment, he's clearly intent on carrying his message forward. And as the confrontation with Hughley demonstrated, he's got some strong support following him. That said, it's unclear how much further these arguments will go, and whether or not they'll lead to truly constructive discussions about sexual assault.
Source: Terry Crews, Vlad TV