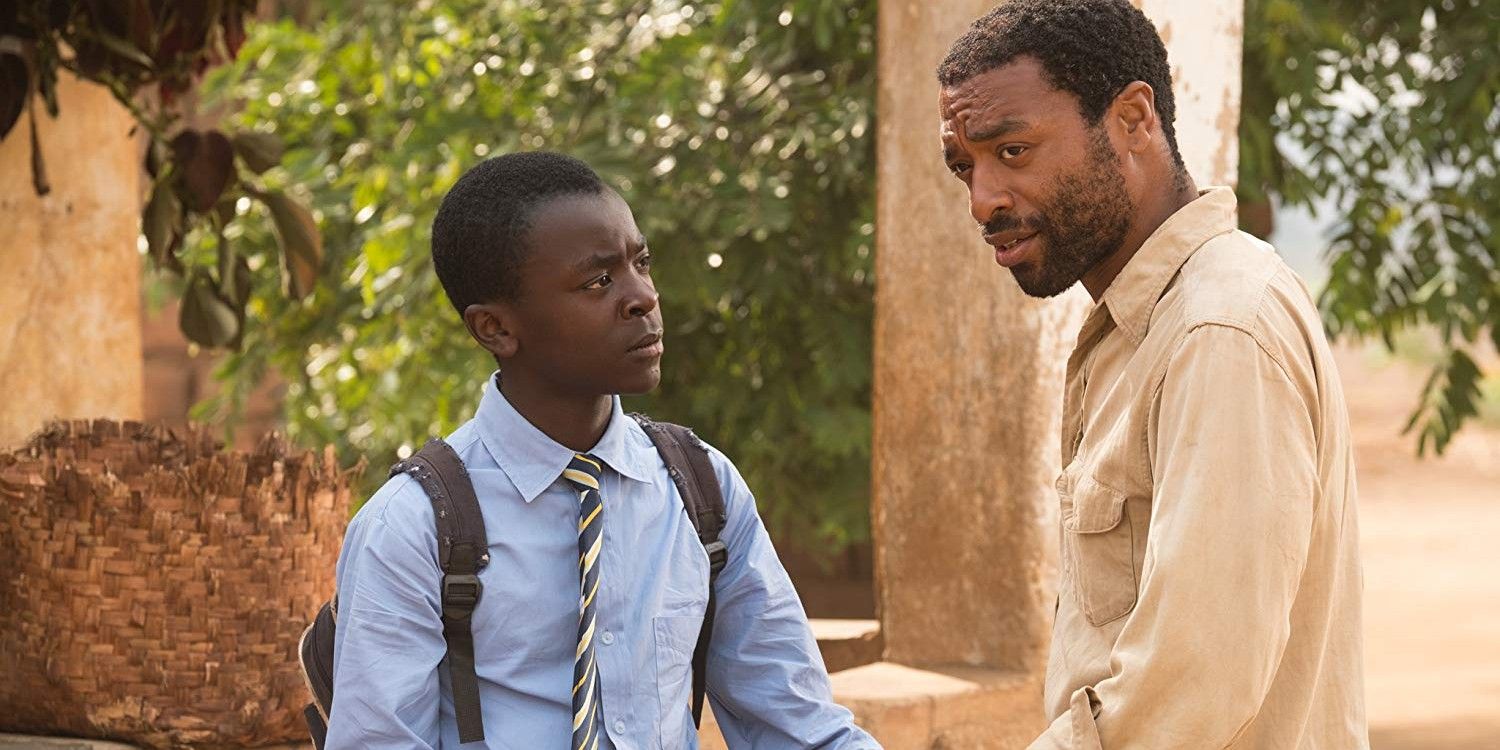 Netflix has released a trailer for Chiwetel Ejiofor's true story-based drama, The Boy Who Harnessed the Wind. Having already received his first acting Oscar nomination for 12 Years a Slave and appeared in everything from critically acclaimed auteur offerings (Children of Men) to popular studio franchise fare (Doctor Strange), Ejiofor is trying his hand at directing a feature-length film for the first time. He's also aiming high with his debut behind the camera, with an adaptation of celebrated Malawian engineer and author William Kamkwamba's autobiographical book of the same name.
The Boy Who Harnessed the Wind tells the story of how a young William (Maxwell Simba) helped his family during a famine by developing a functioning wind turban in the 2000s. Ejiofor costars in the film as Wiliam's father Trywell, alongside Aïssa Maïga (Paris, je t'aime) as William's mother Agnes, and actors like Noma Dumezweni (The Kid Who Would Be King) and Joseph Marcell (The Fresh Prince of Bel-Air) in key supporting roles. Now, with just over a month to go before the biopic begins streaming through Netflix, its marketing campaign has gotten underway.
Related: The Beach Bum Trailer: McConaughey is a (High) Poet
An official trailer for The Boy Who Harnessed the Wind has been released online, as you can see in the space below. The film itself will premiere at the 2019 Sundance Film Festival today, ahead of its release on Netflix in early March.
The trailer covers the broader strokes of William's story, including his time in school – before he was forced to drop out because his family couldn't afford tuition – and how he was inspired to further study electronics after reading a book titled Using Energy. It seems William and his family won't be speaking english for much of the movie, which only lends a greater sense of authenticity to their scenes together. Judging by the trailer, the film is further bolstered by Dick Pope's cinematography and the way it uses rich earthy tones to bring its setting and poverty-ridden backdrop to vivid cinematic life. And of course, as one would expect, Ejiofor appears to deliver yet another emotionally-charged and compelling performance in his scenes as William's father.
All things considered, Netflix seems like a good place for The Boy Who Harnessed the Wind to call its home. The streaming service has become the go-to place for smaller films that aren't necessarily vying to become awards season contenders (like Ejiofor's drama), and generally offers them a better platform than a limited theatrical run in the U.S. would. Ejiofor's movie is also part of a promising roster of Netflix Originals arriving in 2019, which includes the latest offerings from directors Martin Scorsese and Steven Soderbergh, as well as Dan Gilroy and, believe it or not, Michael Bay.
The Boy Who Harnessed the Wind premieres Friday, March 1 on Netflix.
Source: Netflix