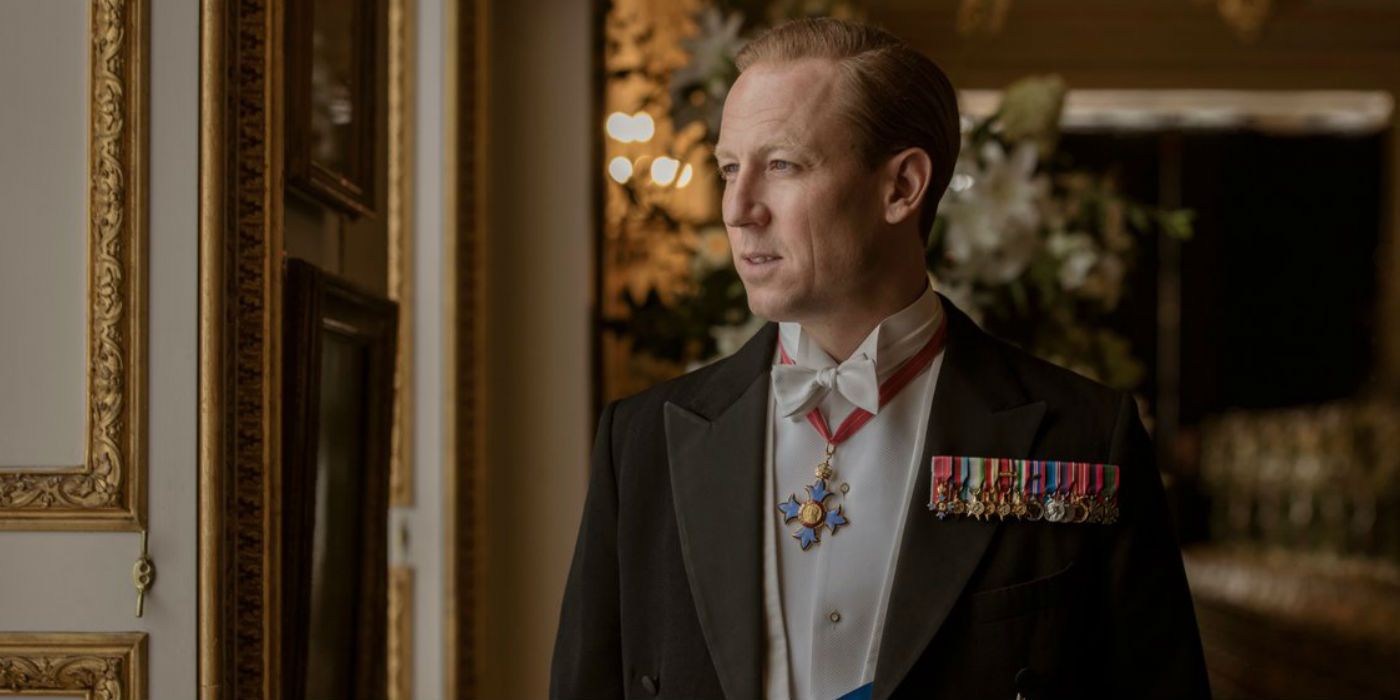 The first official look at Tobias Menzies as Prince Phillip for the upcoming third season of The Crown is here. Playing an older version of the Duke Edinburg, the 44-year-old actor will replace Matt Smith who played the part in the first two seasons of the show. Menzies will star opposite Olivia Colman, who replaces Claire Foy as Queen Elizabeth.
Before Menzies was cast in the role, Paul Bettany was in talks to play the next iteration of Prince Phillip in the critically acclaimed series. But due to a scheduling conflict, Bettany had to decline the opportunity. A couple of months after, Menzies was eventually announced to portray the part. He joins a roster of new actors taking over various characters in The Crown including Colman as the Queen, Helena Bonham Carter as Princess Margaret and Ben Daniels as her husband, Antony Armstrong-Jones, Lord Snowdon.
Related: Netflix Planning Original Movies as Big as Marvel & LotR Blockbusters
Released by Netflix, the photo offers fans a first glimpse at the show's brand new Prince Phillip. The photo features a formally dressed Duke of Edinburgh as he gazes out the window. The release of Menzies' character portrait follows the reveal of Colman's first image as Queen Elizabeth, as well as the first look at the new Snowdons. Check out the latest promotional still from the Netflix series below: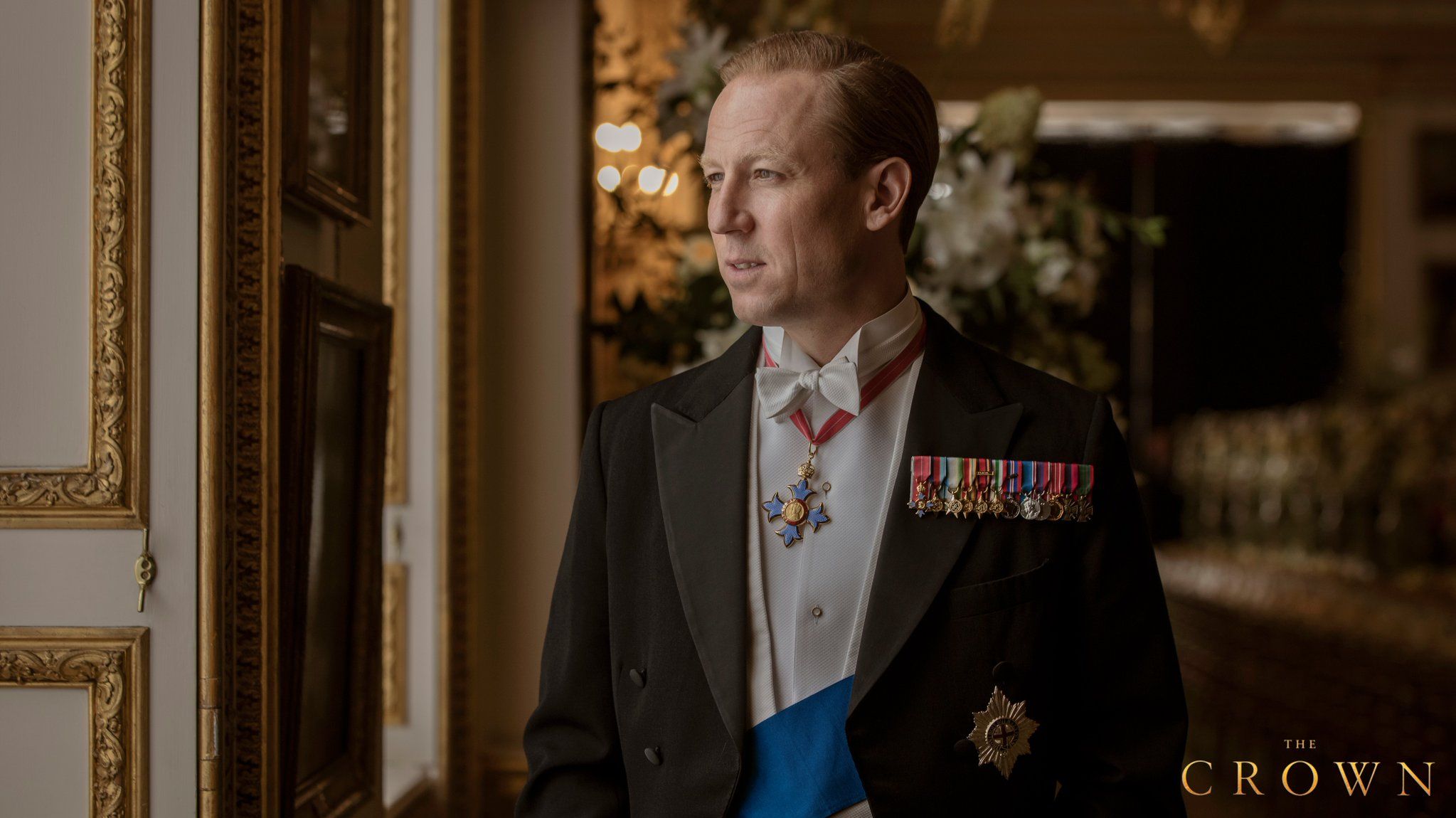 Obviously, not much can be deciphered in the promotional still and while fans will have to wait a little while longer to see how Menzies approaches the role compared to Smith, it's interesting that this particular promo image features what looks like a peacefully happy Prince. Although Phillip has been portrayed as a relaxed monarch with a great sense of fun (a stark contrast to his wife's usual restrained behavior), it's curious to see him almost content in the image especially since for the most part, he wasn't really happy being just the Queen's consort. Although considering that by the time The Crown season 3 picks up, Elizabeth has already been queen for more than 10 years, and the couple has been married for roughly 17 years, it's possible that he's finally getting the hang of his royal job.
The last few episodes of The Crown season 2 focused on establishing Prince Phillip's story after the early part of the outing tackled his marital woes with the queen. At one point, the show even posed the possibility that the prince was unfaithful to his wife, although, by the season finale, he insisted that he wasn't, with the couple making amends. Fans also learned a bit more about his difficult upbringing and complicated family background, as well as his strained relationship with a young Prince Charles.
The Crown season 3 is expected to premiere on Netflix in the early part of 2019.
Source: Netflix