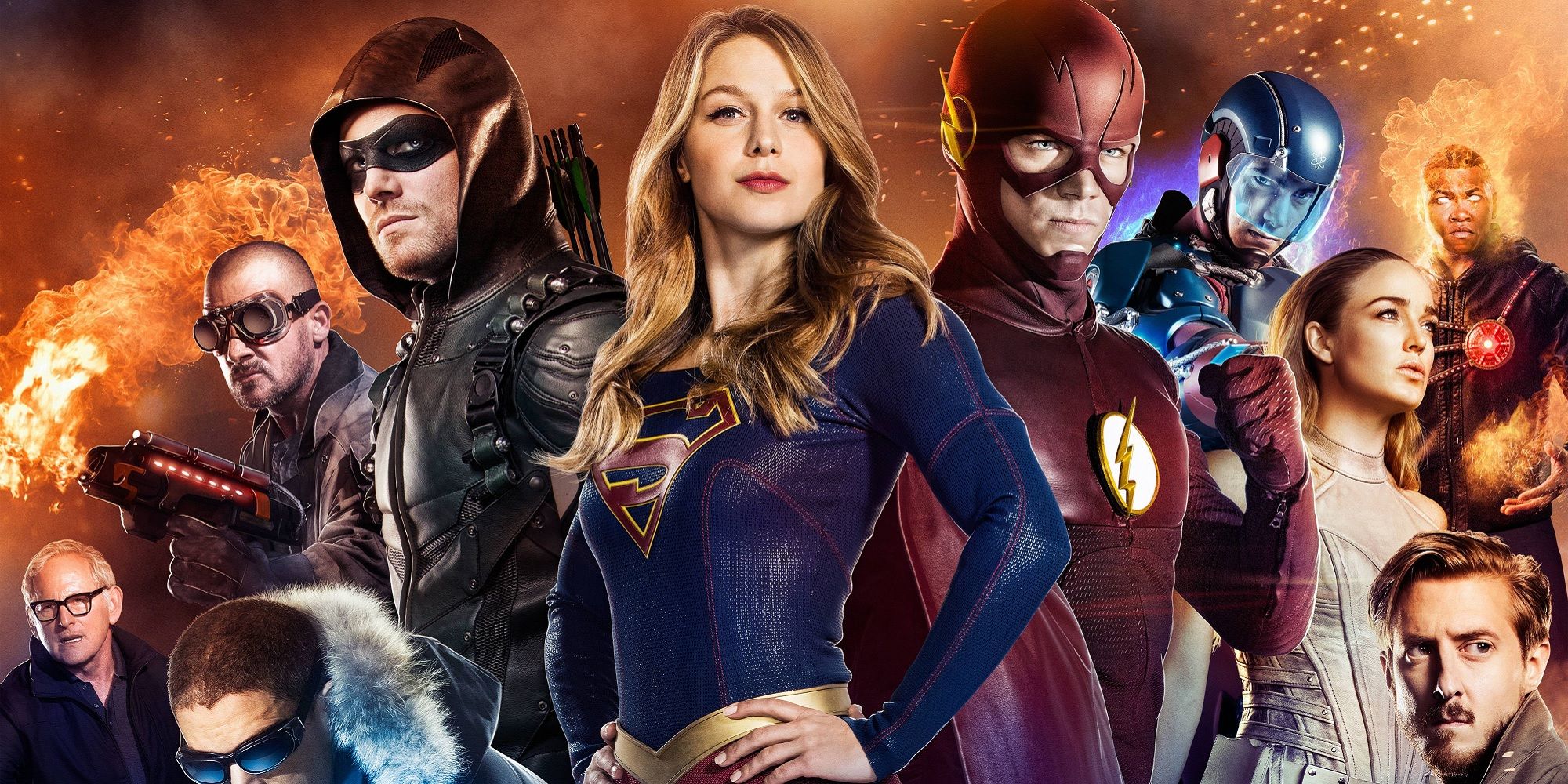 The CW has announced premiere dates for their upcoming fall 2018 schedule, including all the shows within the continuously-growing Arrow universe. This year, however, their new seasons will also include original programming on Sundays, as the network is looking to expand their lineup of shows from five to six days a week.
The CW will continue its DC superhero lineup with the return of Arrow, Legends of Tomorrow, The Flash, and Supergirl, not to mention Black Lightning, while also keeping it rendition of the Archie Comics alive with the return of Riverdale for a third season. While many of these returning favorites will have fans excited, one return will be bitter sweet for some. Crazy Ex-Girlfriend, created by Golden Globe Winner Rachel Bloom, will begin its fourth and final season this fall, but that means there will be plenty of new programs to look forward to as well.

THR reports that the CW kick off its fall season with The Flash (8 pm) and Black Lightning (9 pm) on Tuesday, October 9. Riverdale (8 pm) and All-American (9 pm) will premiere the following day, on Wednesday, October 10, with Supernatural (8 pm) returning on Thursday, October 11, and Dynasty (8 pm) and Crazy Ex-Girlfriend (9 pm) coming back on Friday, October 12. Supergirl (8 pm) and Charmed (9 pm) will be the first shows to premiere in The CW's new Sunday slots on October 14. Then, Arrow (8 pm) will premiere on Monday, October 15, with DC's Legends of Tomorrow (9 pm) finally airing on Monday, October 22. Lastly, Legacies (9 pm) is set to premiere on Thursday, October 25.
Alongside the returning favorites, three new shows will be premiering and replacing canceled shows The Originals, Valor, and Life Sentence, which concluded their runs this past spring. Charmed, an upcoming reboot of the hit show from the late '90s/early '00s, is one of the most anticipated additions to the upcoming lineup. With this latest reboot, the CW hopes to attract not just viewers of today, but viewers of the past. That doesn't mean the original cast will return, however, seeing as all-new characters have been cast for the new iteration.
In All American, the CW looks to break from their superhero dominance and expand to a larger demographic. All American revolves around a high school football student whose transfer from South Central collides with the world of Beverly Hills. Where many of the shows running on the CW have found their inspiration in fantasy and comics, All American finds its inspiration from the life of professional football player Spencer Paysinger.
Continuing The Vampire Diaries and The Originals saga, Legacies is the last to premiere this season and the most recent show to indulge in the world of vampires and werewolves. This latest installment follows Hope Mickelson as she navigates through a world of mortals and magic as a vampire/ werewolf hybrid. Julie Plec and Brett Matthews are slated to return behind the scenes to continue the work they previously did on The Vampires Diaries and The Originals, as well as help maintain the continuity between the shows. And with that, it certainly looks like CW fans will have plenty of shows to keep up with later this year.
Source: THR
The post The CW Fall 2018 Premiere Dates: Arrow, The Flash, Riverdale & More appeared first on ScreenRant