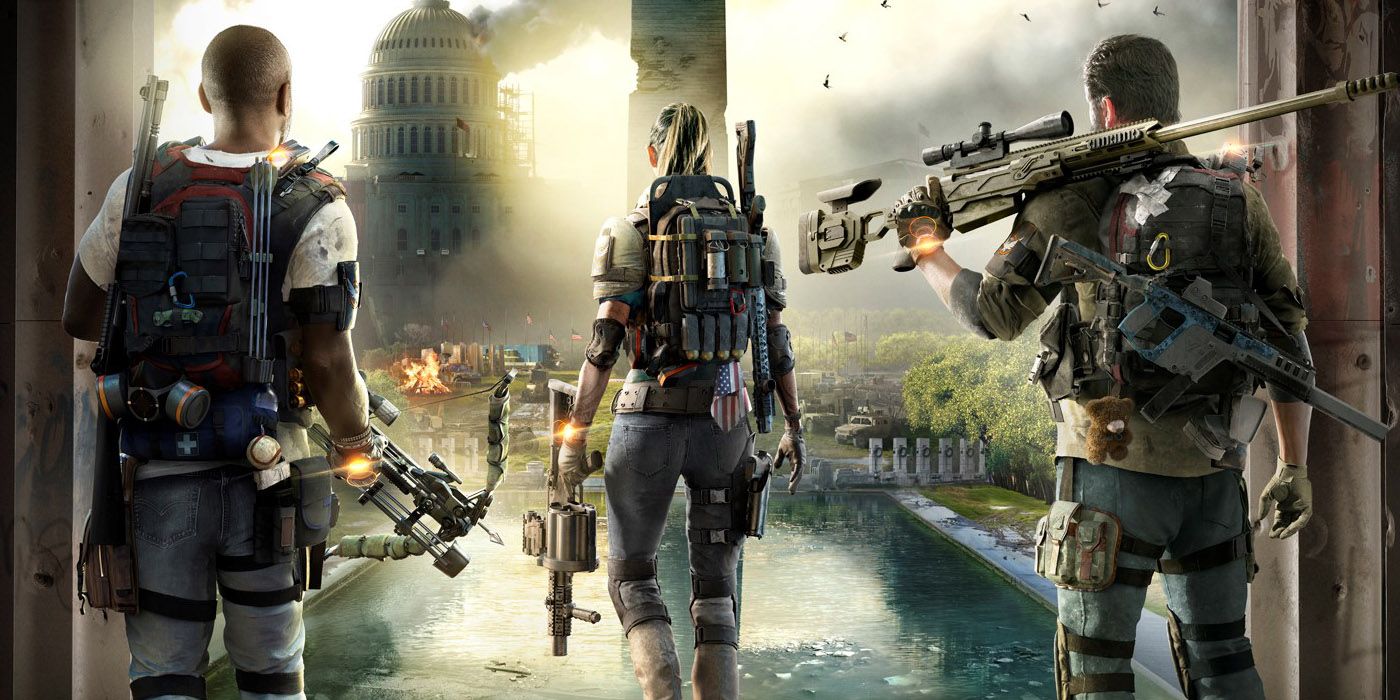 The Division 2 might have loot boxes within the game's microtransaction-based economy – but it's still up in the air, according to an interview conducted with the game's Associate Creative Director Chadi El-Zibaoui. Given the controversy surrounding loot boxes within the gaming industry at the moment, fans have been looking for Ubisoft to clarify exactly what kind of microtransactions will be present within the follow-up title when it releases.
The Division 2 loot box situation is pressing because of the way it will influence fan perception of the game heading into The Division 2's launch. The Division 1 was supposed to be something much more than it ended up being, settling into the role of a niche MMO and FPS hybrid after flirting with the chance at becoming the next major online phenomenon. In retrospect, Ubisoft Massive's first foray into the sub-genre ended up being squeezed out by Destiny 2, and, like that game, The Division 2 will be looking to build on the things its predecessor got right while innovating and replacing the areas that went wrong.
Part of that effort could be spent ensuring that the hypothetical Division 2 loot box scenario never comes to fruition, but the interview with El-Zibaoui, conducted by GamingBolt, comes off as bittersweet for fans hoping to avoid the odds-based, randomized system. El-Zibaoui was adamant that microtransactions would only be implemented for cosmetic items, but was less clear when it came to Division 2 loot boxes:
"For now we're keeping the same strategy as the first game: it's all about vanity. We really want Division 2 to be a fair experience for everyone. Now regarding loot boxes I can't comment about those at the moment."
It would be pretty easy to score a big public relations win by confirming loot boxes will not be present in Division 2, so El-Zibaoui being unable to comment is a strong signal in the other direction. If it is, Ubisoft will have to contend with the growing resentment among gamers regarding the persistence of the loot box trend. We've seen plenty of developers forced to issue apologies over the past year or two, and a fair number of them have been birthed out of poorly received loot box systems.
That being said, it could also be a matter of the microtransaction model still being a work in progress. If that's the case, the vocal contingent of those interested in a Division 2 free from loot boxes altogether might still have time to sway Ubisoft before a final decision is made. For the sake of Division 2 and its public perception, it might be best if the near-omnipresent loot boxes within these types of games takes a much-needed vacation from Division 2.
Source: GamingBolt
The post The Division 2 Dev 'Can't Comment' On Its Potential Loot Boxes appeared first on ScreenRant