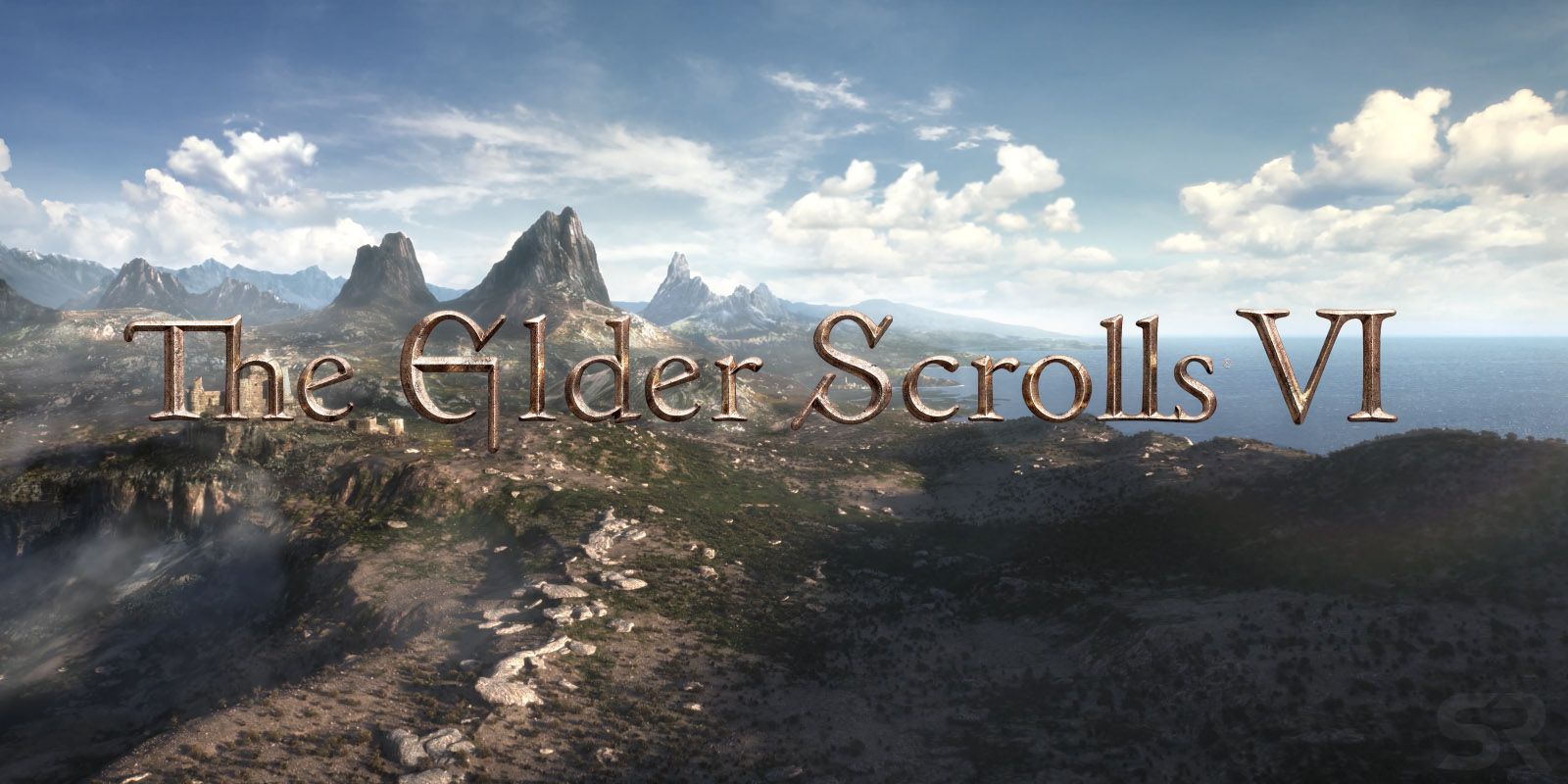 Although the E3 trailer for Elder Scrolls 6 didn't offer a lot of clues about the setting of the game, game developer Bethesda states that it has known for some time exactly where that game's location is. So yes, that trailer seemed like it showed a rather generic location, but it actually reveals more than fans originally thought.
The Elder Scrolls franchise got its start with Elder Scrolls: Arena in 1994. It was a PC game that first introduced gamers to the open fantastical world of Tamriel. Since then, there have been four more games, including the most recent, Elder Scrolls V: Skyrim, which received both fan and critical acclaim. That title received multiple awards, as well as launched a special edition remastered version of the game in 2016 for the PC, PS4 and Xbox One. The remastered version arrived on the Nintendo Switch and PlayStation VR in 2017. Since then, though, players have continued to demand a new title based in Tamriel.
Related: The Elder Scrolls: Blades Is A Massive First-Person RPG on Mobile
Those players got what they wanted: This year's E3 saw the release of a teaser trailer for Elder Scrolls 6, a video clip that showed a world with mountains and a coast, seemingly generic to Tamriel. But in an interview with Eurogamer, Bethesda's studio director Todd Howard confirmed that this setting is specific to that world and that the company knew way in advance where the next Elder Scrolls saga would take place. When asked if the trailer gives that setting away, Howard remained enigmatic, though:
"I obviously would say yes, but you can't – it's intentionally… You can rule some things out. And you can rule some things in. The first thing we do is the world so we've known for a while where it's set."
A study of the Elder Scrolls 6 trailer reveals that the setting is probably not Black Marsh, Skyrim, Cyrodiil, or Morrowind, all places seen or described in previous games. Two likely locations are High Rock and and Hammerfell. Many fans believe it is possibly Hammerfell, based on the landscapes seen in the trailer, as well as the distinct architecture of the city that the trailer teases. But Hammerfell was already visited in Elder Scrolls: Daggerfall, so would Bethesda return players to a setting they have already seen?
The answer is anyone's guess at this point, especially with Elder Scrolls 6 barely in production. At this point, fans will have to remain patient. More information about this game probably won't arrive anytime soon since the game isn't expected to arrive for quite some time. Until then, though, fans of the game series can enjoy looking for clues in the E3 trailer – and any further marketing – in an effort to deduce where exactly Elder Scrolls 6 will take place.
Source: Eurogamer
The post The Elder Scrolls 6's Location Was Decided A While Ago appeared first on ScreenRant