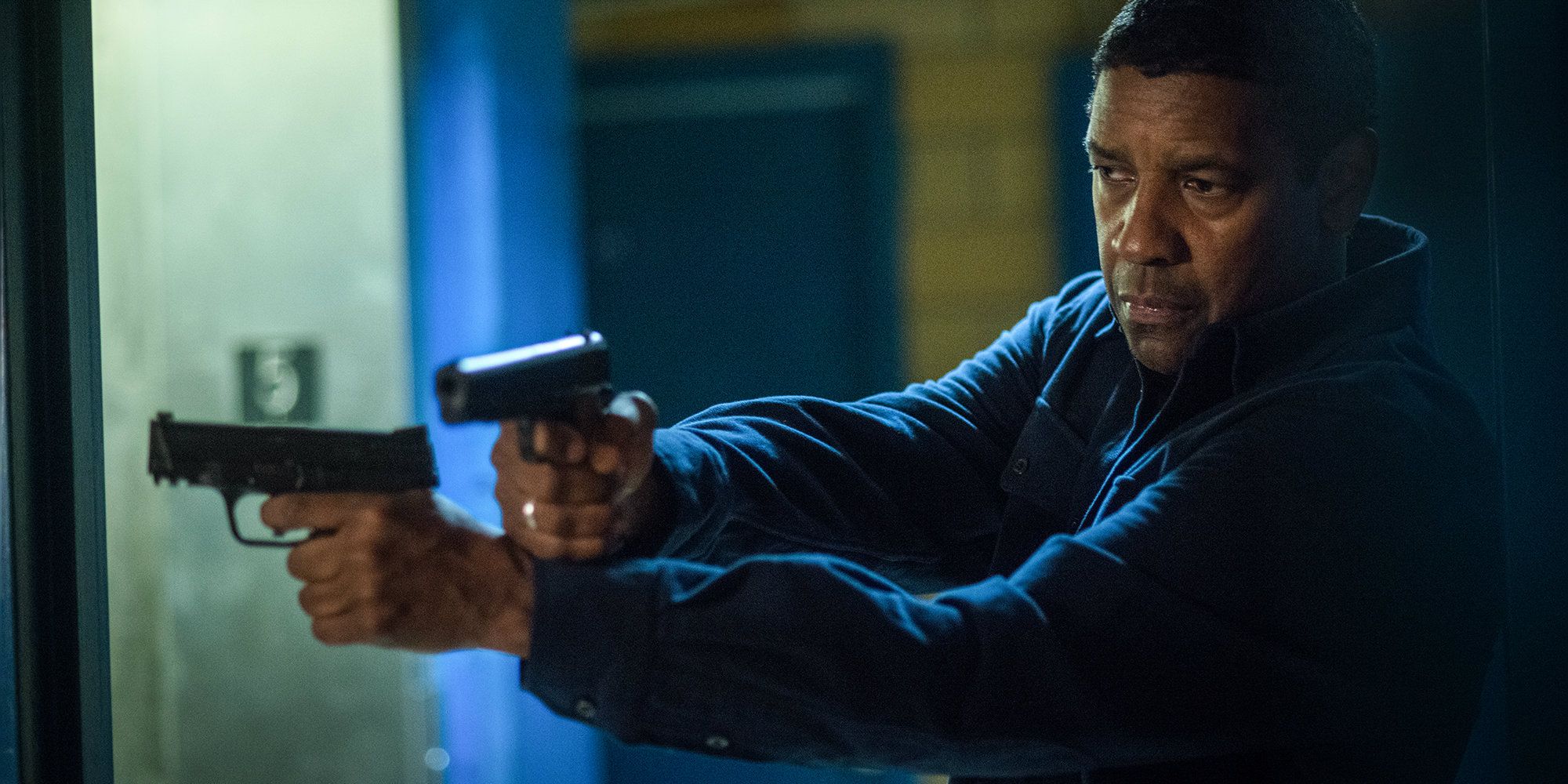 Things get personal for Robert McCall (Denzel Washington) in the new trailer for The Equalizer 2. The film marks the fourth collaboration for Washington and director Antoine Fuqua, after Training Day, The Magnificent Seven, and their original movie adaptation of the 1980s Equalizer TV show. It's also the first sequel that Washington has ever made. In the past, sequels to his films have been one of those things that Denzel's fans often talk about (ex. The Book of Eli 2), but never actually happen.
Equalizer 2 is one of three July action films banking heavily on the appeal of its A-lister star, along with Dwayne Johnson's Towering Inferno/Die Hard-inspired Skyscraper and Tom Cruise's Mission: Impossible – Fallout, as far as that frame's wide releases go. With less than a month left before the Equalizer sequel arrives on the scene, Sony is doing its part to give the film an edge on the competition by attaching a new trailer to this week's own violent, R-rated sequel, Sicario: Day of the Soldado.
Written by Richard Wenk (The Equalizer, Magnificent Seven), Equalizer 2 finds Robert settled comfortably into his new life as a vigilante who balances the scales of justice for the marginalized and exploited members of society. However, when Robert's ex-handler and close friend Susan Plummer (Melissa Leo) is kidnapped, "The Equalizer" will face his greatest challenge yet. It's a good thing Robert hasn't run out of creative ways to make bad men pay for their behavior, as the new trailer for the sequel demonstrates.
Like the first Equalizer, Fuqua's sequel surrounds Washington with a diverse lineup of talent that includes Pedro Pascal (Narcos), Sakina Jaffrey (Timeless), Jonathan Scarfe (Syfy's Van Helsing), Ashton Sanders (Moonlight), and Bill Pullman, returning as Susan's husband, Brian. The trailers suggest Pascal is playing one of Robert's old friends in the U.S. government and not the film's villain, as once reported. Then again, given the hints in the trailers that Susan was betrayed by a fellow agent, Pascal's character might not be so innocent after all.
Fuqua's action filmmaking craft seems more sophisticated than ever in The Equalizer 2 trailers, but it remains to be seen if his storytelling is equally refined. The first Equalizer took its time to show Robert struggling with whether he should resume his former life of violence, before it kicked things up a notch with a third act that played out like an R-rated Home Alone. For better or worse, it looks like The Equalizer 2 will offer more non-stop action by comparison.
Source: Sony Pictures
The post The Equalizer 2 Trailer #2: This Time, It's Personal for Denzel appeared first on ScreenRant