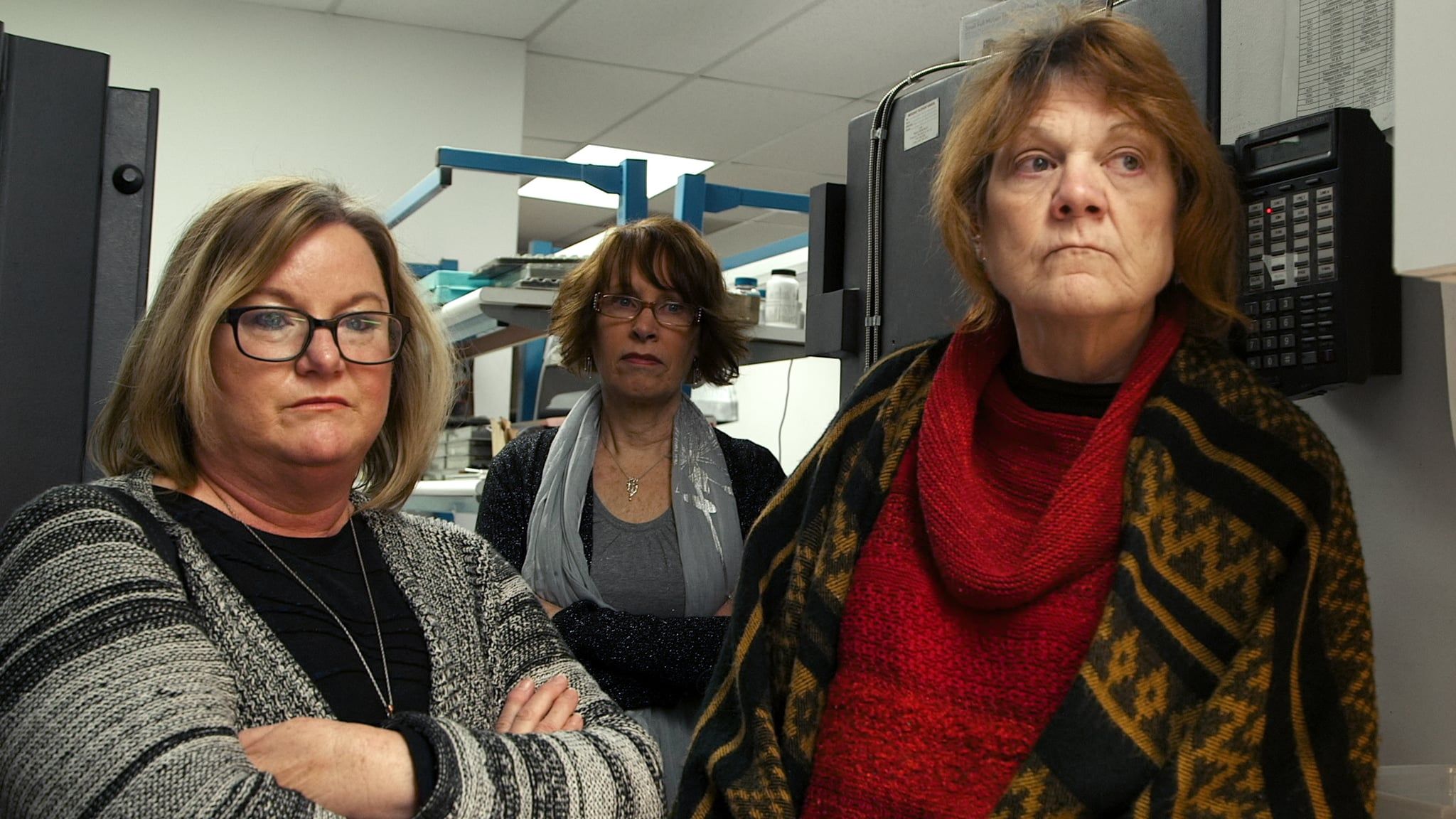 The Keepers is a documentary that explores the circumstances surrounding the unsolved murder of Sister Cathy Cesnik, a well-loved nun who taught at Baltimore's Archbishop Keough High School in the 1960s. In their quest for answers, the series also blows the doors off of the rampant sexual abuse by Father A. Joseph Maskell and the potential cover-up by the church and law enforcement. One of the best things about The Keepers is that the investigation is headed up by two feisty retired ladies who were both former students of Cathy's and have a tenacious desire for justice. The documentary was released in 2017, but where are the victims and investigators of The Keepers today? Read below to find out.
RELATED: Top 10 True Crime TV Shows To Watch Right Now
10. Gemma Hoskins
As viewers will remember, Gemma Hoskins is an amateur sleuth and a fiercely loyal and dedicated former student of Sister Cathy Cesnik. Although The Keepers was released back in 2017, Gemma hasn't slowed down her search to find out exactly what happened to Sister Cathy. As well as being very active on The Keepers Official Group on Facebook, Gemma has joined Investigative Podcaster Shane Waters to further explore the case, which you can listen to here. Gemma continues to post relevant articles, speak to survivors, and raise money for the Sister Cathy Cesnik Survivors Fund on social media.
9. Abbie Schaub
If you suspect that committed co-investigator Abbie Schaub is still working hard to sleuth out exactly what happened to Cathy and advocate for survivors, then you'd be absolutely right. Less than two weeks ago, Gemma told the official Facebook group that Abbie was working closely with survivors in Pennsylvania, researching the current laws in both Pennsylvania and Maryland, and posting pertinent articles and explanations online to help guide victims and supporters alike. In Gemma's words, she continues to "tell is like it is."
RELATED: 10 Best True Crime Documentaries on Netflix
8. Jean Hargadon Werner
Known as "Jane Doe" before going public, Jean Werner continues to bravely tell her story of horrific abuse during her time at Seton Keough High School. Since the documentary, Jean has actively participated in interviews to further educate the public and advocate for fellow survivors. Her latest interview was with WMAR Baltimore, in which she praised the Netflix documentary for its honest depiction of events and reasserts her position on exactly what happened to Sister Cathy. Jean is also a certified life coach and Reiki master, and you can read more about her mission here.
7. Teresa Lancaster
Teresa Lancaster, referred to as "Jane Roe" before going public, continues to be a successful practicing attorney in Edgewater, Maryland, where she is currently acting as an advocate for the sexually abused. Just two weeks ago, Teresa posted a link to a podcast she participated in on The Keepers Official Facebook group, so she isn't staying silent. Teresa also gave an interview with WBAL three months ago and spoke about her personal experience of abuse within the Catholic Church, so needless to say, she's still going strong.
RELATED: 10 Shows To Watch If You Like Making A Murderer
6. Tom Nugent
Tom Nugent was an investigative journalist at the time of Cathy Cesnik's death and has continued to write about the case throughout the years. Despite being 73-years-old, Nugent is still listed as a writer/editor on LinkedIn and currently resides in Hastings, Michigan. Given his age, there's not much of a social media trail, but it was said on Reddit that Nugent was hospitalized following a heart attack back in 2017. Luckily, he is said to have made a full recovery.
5. Gerry Koob
A lot of fingers pointed at Gerry Koob since the release of The Keepers, particularly due to his romantic relationship with Sister Cathy and his bizarre choice of words, but the claim that he might have been "Brother Bob" is nothing but speculation. So, where is he now? He doesn't appear to be on Facebook, but according to his LinkedIn profile, he's a retired pastor and adult educator and lives in the Greater Philadelphia area. Given all the negative attention he received after the documentary, I'm not surprised that he's maintaining a low profile.
RELATED: 10 Best Documentaries About Serial Killers
4. Marilyn Cesnik Radakovic
As I'm sure you can tell by her middle name, Marilyn Cesnik Radakovic is Cathy's little sister, therefore a full-fledged member of The Keepers team. For years, Marilyn kept her questions about Cathy's death to herself to avoid upsetting her parents, but eventually reached out to Gemma Hoskins after hearing about all the work she had put into the case. When it comes to what Marilyn is up to these days, we can only assume she's enjoying her retirement in Florida, as her Facebook profile is now on lock-down and she is not on LinkedIn.
3. Bishop Francis Malooly
The majority of the priests accused of sexual abuse are now dead, but Francis Malooly, who is now the Bishop of Wilmington, Delaware, vehemently denies any allegations that he was part of a cover-up. While Francis Malooly refused to be interviewed by The Keepers team during filming, he had a lot to say after its release, claiming he wasn't aware of the abuse until 1992 and that he never offered Charles Franz a boat for his cooperation. Despite peoples' suspicions, his career within the Catholic Church hasn't slowed down in the least. Just last year, Bishop Malooly and 135 other people from the Diocese of Wilmington met Pope Francis at the Vatican.
2. Sharon May
Remember Sharon May's interview in The Keepers? How could anyone forget her arrogance, shallow explanations, and smug-faced denials! Sharon May was the prosecutor in charge of the sex abuse unit for the Maryland State's Attorney's office and she appeared on camera to defend her disturbing lack of action and deny any allegations that she might have been part of a cover-up for the Archdiocese of Baltimore. According to LinkedIn, Sharon is still a practicing attorney in the Baltimore area.
1. More Victims Have Come Forward
It should come as no surprise that many more survivors have come forward following the release of The Keepers, and Gemma Hopkins is encouraging every single one of them to report their abuse and seek compensation. One survivor, a 64-year-old woman named Ann Mroz, hadn't even thought about (or lived) in Baltimore for years until memories of her abuse came rushing back after reading a news article about the series. In total, the church has paid out $472,000 in settlements to 16 of Maskell's alleged victims, according to the Baltimore Sun, as well as an additional $97,000 in counseling services.