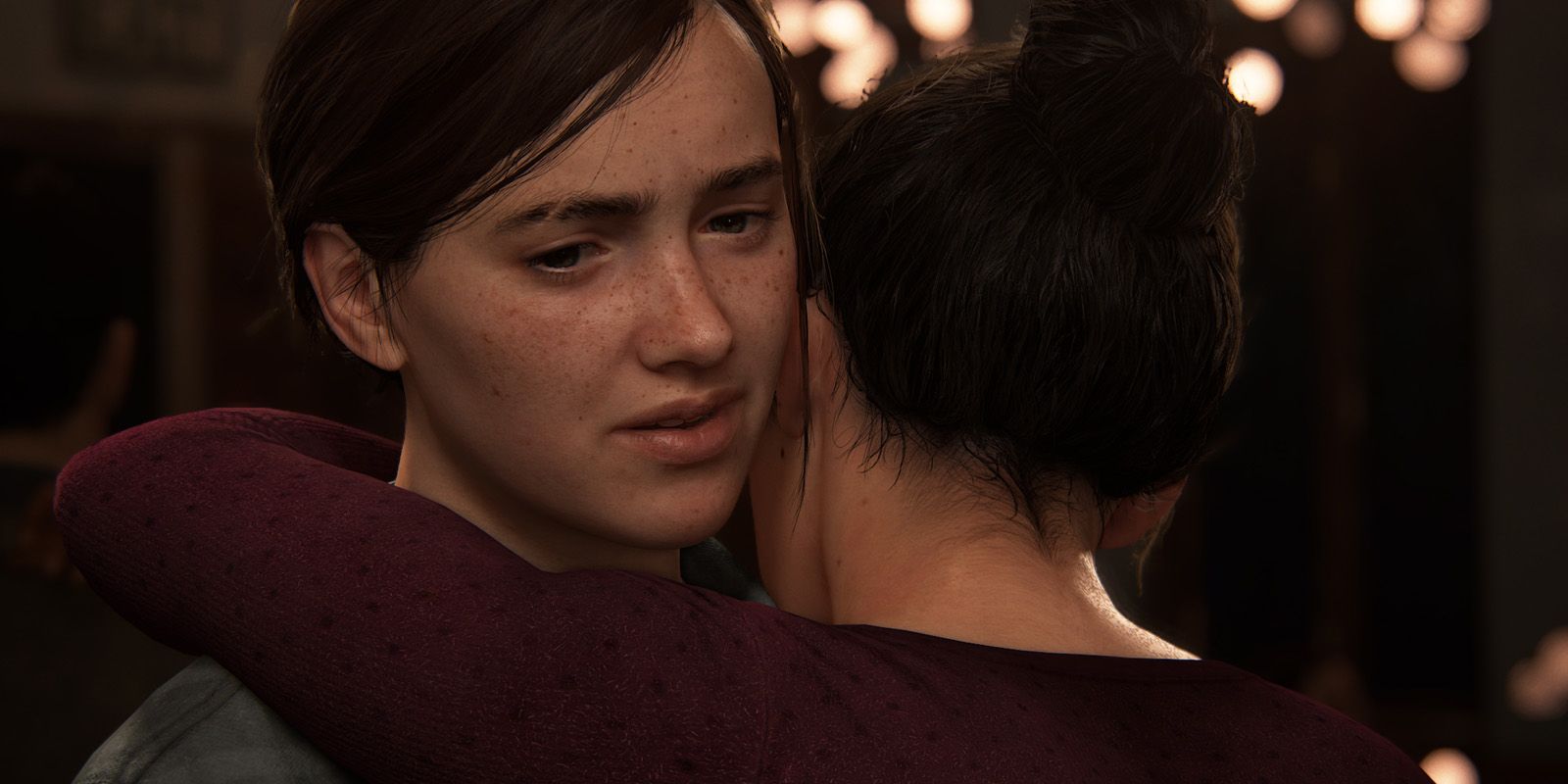 In The Last Of Us Part 2 Ellie takes over as the protagonist and main playable character, something Naughty Dog setup in the original game. Now it seems she may not be the only one as hinted at by designer Richard Cambier during E3 2018. Joel was the main protagonist of the last game which went on to sell over 17 million copies on the PS3 & PS4 and the devs aren't giving away whether he'll be playable again just yet.
At E3 2018, The Last Of Us Part 2 took center stage at the Sony PlayStation Showcase. Fans and critics got to see an gameplay reveal up close as Naughty Dog shared in-game cutscenes and actual gameplay featuring Ellie. The game's predecessor is widely regarded as one of the greatest video games of all time, offering a long-lasting memorable experience with an ending that is still debated to this very day.
Related: No, The Last of Us 2 E3 2018 Gameplay Was Totally Real Says Dev
The Last of Us Part 2's co-lead gameplay designer Emilia Schatz sat down with JeuxAct and gave the impression that Naughty Dog might show gameplay of a different playable character. When it was mentioned that the first game had two playable characters and so far we've only seen just one, she commented, "That may change in the future, but we're not really ready to talk about that just yet. I think there is quite a lot about this game that has not yet been revealed."
The Last Of Us Part 2 does not currently have a release date so Naughty Dog has plenty of time for changes or additions. The first game never confirmed Ellie as a playable character before release and it was a welcome surprise that fans got when they played the full game.
On the single-player and story-driven games front, PlayStation is leading the pack and their unique E3 showcase doubled-down on their emphasis of this. Not only did The Last of Us sequel gameplay come out on top as one of E3 2018's best presentations, it came with extended demos for Death Stranding, Spider-Man, and Ghost of Tsushima. Adding these impressive games to their recently released exclusive hits God of War and Detroit: Become Human and these together are a major reason Sony is currently winning the console wars.
Source: GamingBolt
The post The Last of Us Part II May Have Another Playable Character appeared first on ScreenRant