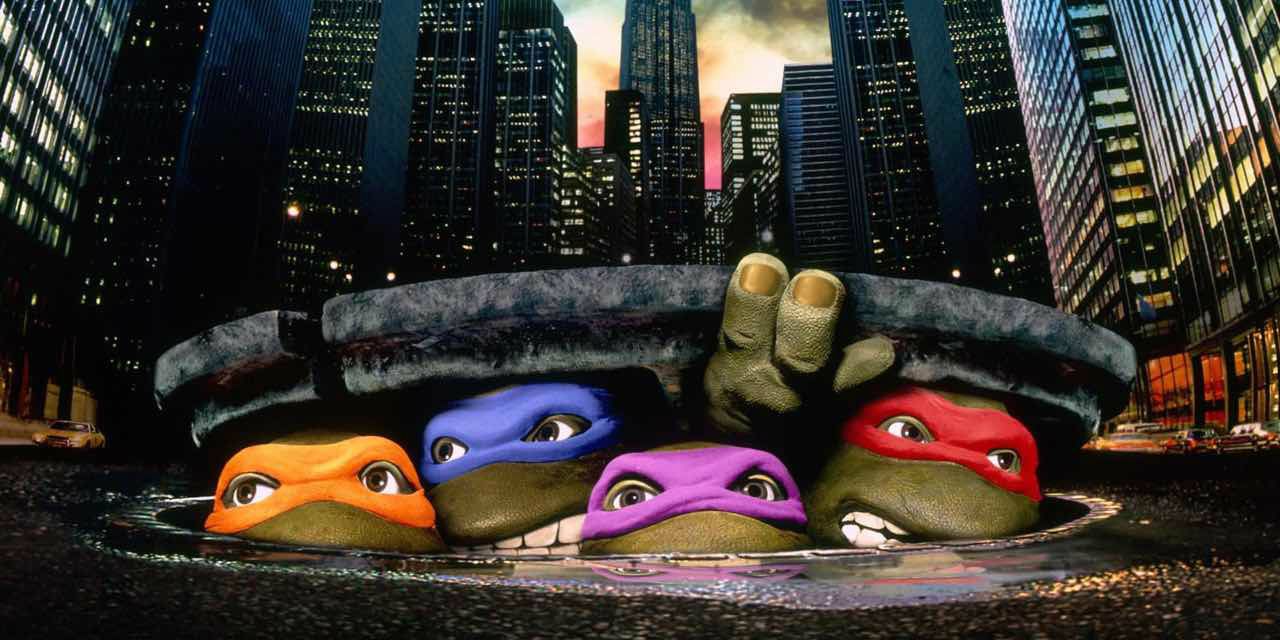 Paramount has recruited a writer to work on a new live-action Teenage Mutant Ninja Turtles movie. The Heroes in a Half-Shell's last appearance on the big screen was just two years ago, with Teenage Mutant Ninja Turtles: Out of the Shadows. That film was a sequel to the 2014 TMNT movie reboot – itself a commercial success that took in $493 million at the global box office, despite its middling-to-poor critical reception. Out of the Shadows fared somewhat better with critics, yet its worldwide take still dropped to $245 million against a $135 million budget.
Of course, just because Out of the Shadows under-performed doesn't mean the TMNT brand is dead in the water. Far from it, the franchise has since then continued on in other mediums, including comic books, video games, and cartoon TV shows (see Nickelodeon's Rise of the Teenage Mutant Ninja Turtles). For related reasons, it's not surprising to learn that Paramount is already getting ready to relaunch the 1980s-born IP on the big screen in live-action yet again.
THR reports that Bad Words screenwriter Andrew Dodge has been hired to develop the script for a new live-action Teenage Mutant Ninja Turtles movie. TMNT (2014) and Out of the Shadows producers Michael Bay, Andrew Form, and Brad Fuller are also backing this new TMNT film, via their Platinum Dunes banner. However, it's not clear yet if Bay will be more or less creatively involved with the latest Turtles movie than he was on the previous two installments. At the moment, Bay is gearing up to begin shooting the action movie Six Underground for Netflix.
It's heavily implied in THR's article that the new TMNT movie will serve as a reboot, now that Jim Gianopulos is serving as Paramount's chairman. Variety's report on the subject claims that the intention is to "reboot the franchise through" this movie, indicating this will end up being a hard reboot rather than a partial sequel. For that reason, it's unlikely that any of the actors from the last two TMNT films (including, Megan Fox as April O'Neil and Stephen Amell as Casey Jones) will be returning.
All things considered, it makes sense for Paramount to hit reset on the TMNT live-action movies at this stage. The last two films certainly have their fans, but most people seem to agree that neither one really got a firm grasp on the tone they were going for, much less succeeded in their world-building efforts. There are still plenty of Turtles fans that will turn out for a quality live-action film, so the demand is there for the reboot. Now, it just remains to be seen who Paramount hires to call the shots – and whether they have any fresh ideas for what to do with the Teenage Mutant Ninja Turtles.
The post The Teenage Mutant Ninja Turtles Movies Are Getting Another Reboot appeared first on ScreenRant