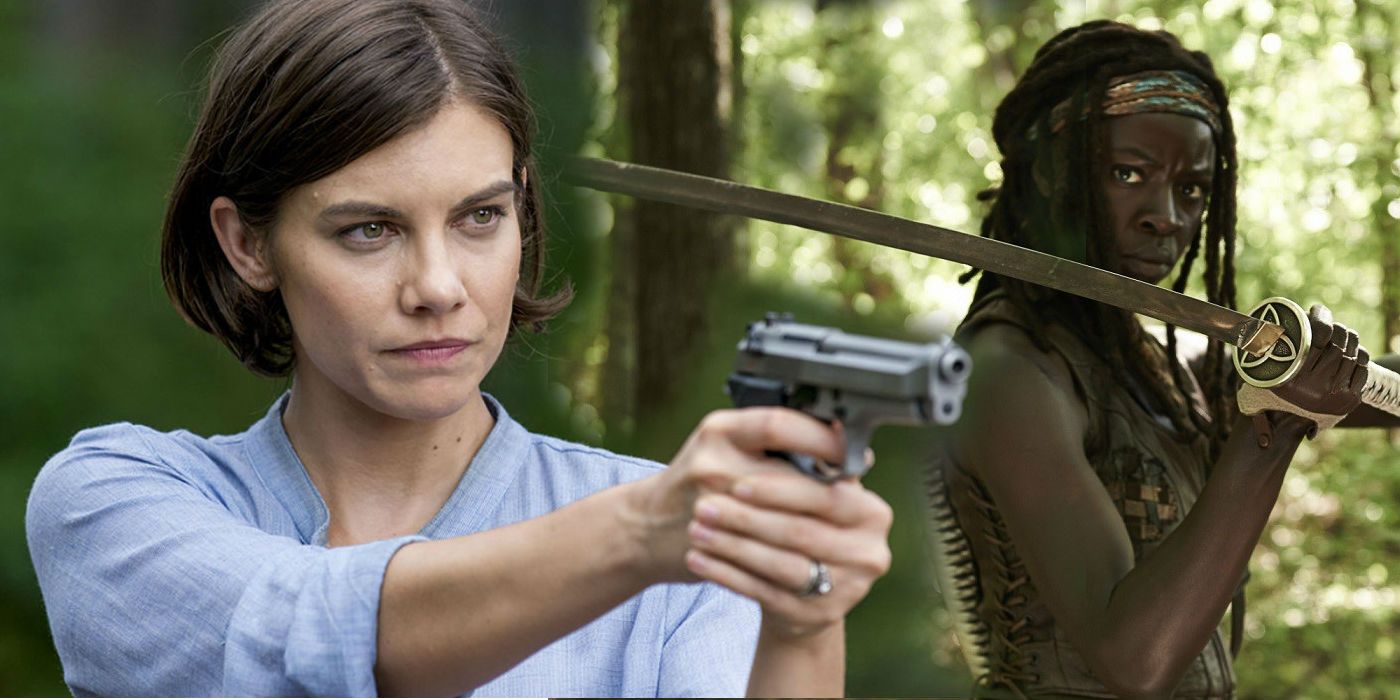 More female-centric stories are coming to The Walking Dead season 9, new showrunner Angela Kang teased.
On the brink of a major change with the forthcoming exit of the show's lead star, Andrew Lincoln (Rick), while Norman Reedus (Daryl) steps up to the plate and become the newest face of the show, The Walking Dead season 9 is already intriguing a lot of fans who are itching to know what happens next after Negan's reign. Much like in the comics, the upcoming season will pick up after a time jump, but specific plot details are scant at the moment. Regardless, fans can look forward to the series' heroines taking center stage.
RELATED: Walking Dead Director Says Show 'Will Still Be Great' Without Andrew Lincoln
Speaking with Insider, Kang hinted about what fans can expect from The Walking Dead's ninth year, and it seems like the future is female for the AMC juggernaut series.
"We're going to see some really great stories with the women on our show, particularly. And I think for people who are really invested in say Michonne, Maggie, Carol, there's such great material for them as well as, of course, Rick and Daryl, and those other characters that we love, but for people who are looking for that specifically they will really see some incredible work from our women."
The new showrunner, who has just been promoted earlier this year despite having worked on the post-apocalyptic show since its sophomore season, also spoke about what it means for her to oversee such a popular TV series. "I'm so humbled by the opportunity to work on a show that's been such a juggernaut and that is so beloved by millions of fans around the world," she said at the panel's start. "It's not lost on me that for a lot of women who watch the show and watch the strong women characters on the show, and dress up as those characters, people are looking for role models," she said.
Kang, however, did not mention the forthcoming set-up for Lauren Cohan who may have signed on for The Walking Dead's next season, but will also appear in a new ABC pilot titled Whiskey Cavalier opposite Scott Foley. It's still unclear how the actress will juggle both jobs considering that it appears like she's going to play prominent roles in both, but previous reports have suggested that Cohan is set to appear in fewer episodes in the AMC series than she would normally be in.
This is somehow contradicting to Kang's statement as Maggie's arguably the most suitable female character to be at the forefront of a female-driven The Walking Dead season 9. Obviously, other established players like Michonne and Carol can also serve that role, but given Maggie's personal arc since Glenn's brutal death, she should officially take charge of her own community. While this could still happen, it's doubtful that it would be a major focus in the series' upcoming outing if Cohan won't be appearing in many episodes.
Source: Insider
The post The Walking Dead Showrunner Promises 'Great Stories With Women' In Season 9 appeared first on ScreenRant