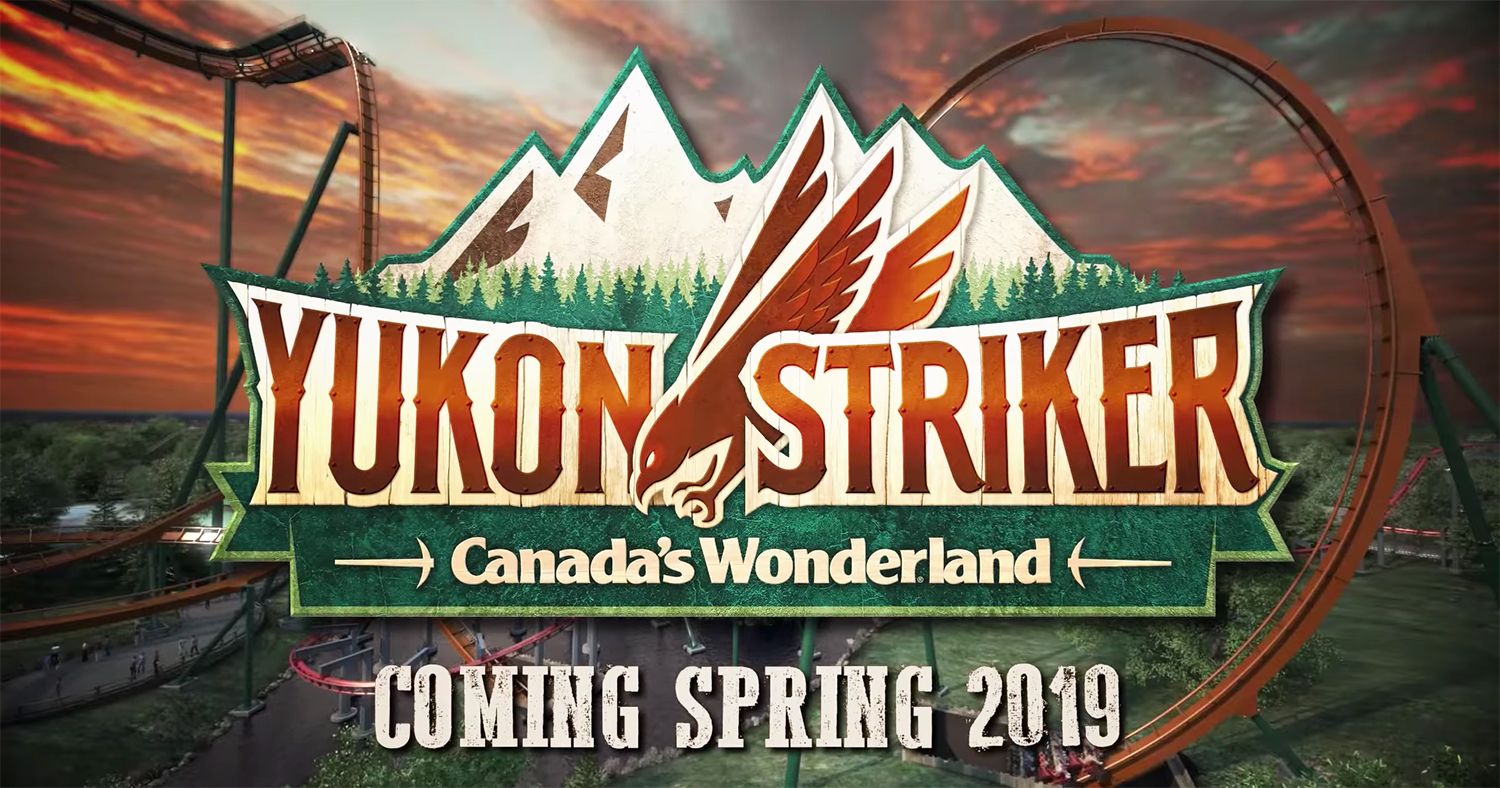 Those who love the thrill and adrenaline that roller coasters bring might want to book a trip to Vaughan, Ontario next year, as Canada's Wonderland will be home of the longest, fastest, and tallest dive roller coaster in the world. Canada's Wonderland (previously known as Paramount Canada's Wonderland) opened in 1981 and has been the most visited seasonal amusement park in North America for several consecutive years.
With an area of 300 acres, Wonderland is the home to a 20-acre water park called Splash Works, and holds a Halloween-themed event called Halloween Haunt. The park is ranked third in the world by number of roller coasters with 16, after Six Flags Magic Mountain (19) and Cedar Point (17), but that will change soon as Wonderland prepares to welcome the tallest dive coaster in the world.
Related: Walt Disney World Files First Permits For TRON Roller Coaster
Named Yukon Striker, the coaster features a 90 degree, 245-foot vertical drop, and four inversions while you sit on a floorless three row train of eight riders, going at 130 km/h (80 mph). The coaster was designed by Bolliger & Mabillard, and will claim several world records, such as the fastest dive coaster, the longest dive coaster (3,625 ft – 1,105 m), and the tallest dive coaster (245 ft – 75 m, including underground). You can take a look at the Yukon Striker below:
Yukon Striker will be part of the newly themed area Frontier Canada, an area that has been in the making for more than 37 years. According to Wonderland's website, Frontier Canada will represent "the rugged Yukon backcountry during the Klondike Gold Rush era of the late 1890s." Other rides joining Yukon Striker in this area are Lumberjack, Flying Canoes, Mighty Canadian Minebuster, Soaring Timbers, Timberwolf Falls, and White Water Canyon.
Canada's Wonderland also announced an all-new immersive holiday experience named WinterFest, taking place in late November and December 2019. For this, the park will be transformed into an "enchanted winter wonderland" with themed areas, Christmas trees, ice-skating, live entertainment, and more.
The title of tallest steel roller coaster in the world belongs to Kingda Ka, at Six Flags Great Adventure, with a 456 ft (139 m) height – as well as the longest steel roller coaster drop, at 418 ft (127 m). The fastest steel roller coaster can be found at Ferrari World Abu Dhabi, and it's called Formula Rossa, running at 149 mph (240 km/h). As for the longest steel roller coaster, you can find it at Nagashima Spa Land, under the name of Steel Dragon 2000, and has a length of 8,133 ft (2,479 m).
While some of these have higher numbers than Yukon Striker, none of them are dive coasters, making Striker a whole new experience for those who live for the thrills of roller coasters, and a must-see (if not a must-ride) for future visitors.
Source: Canada's Wonderland