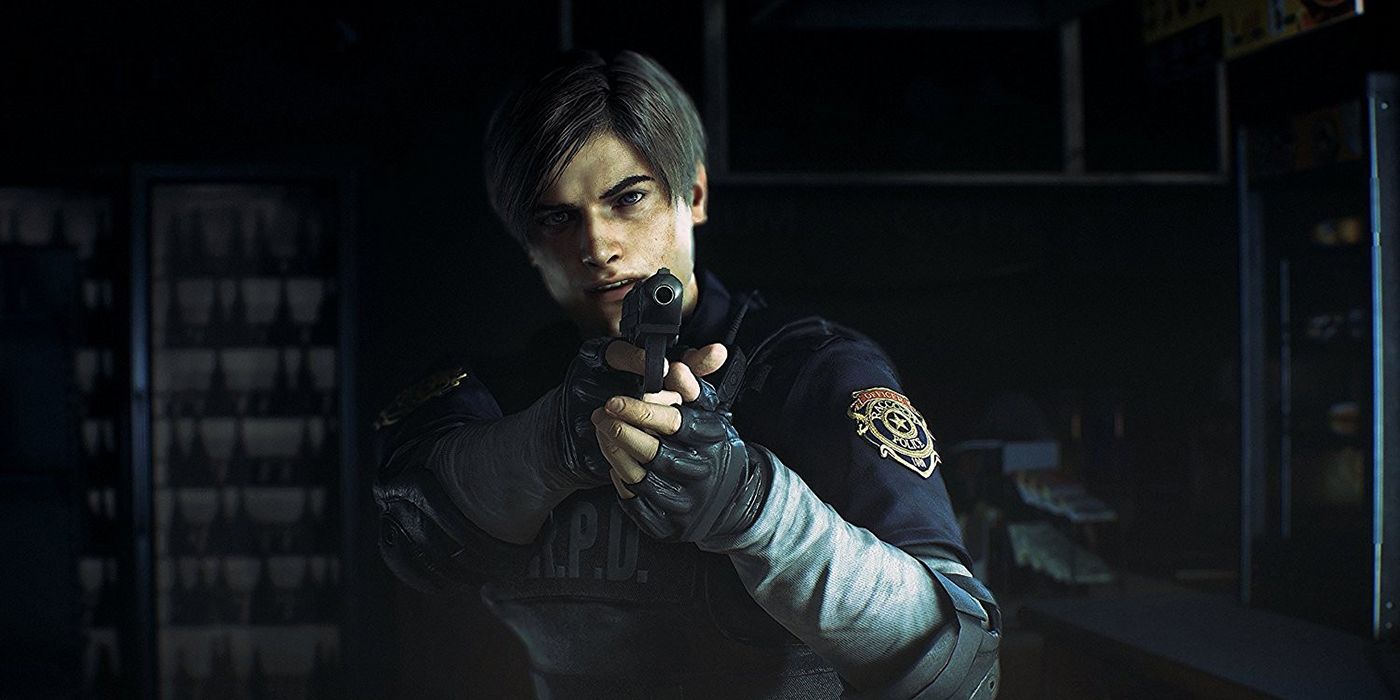 Capcom confirms it isn't working on a Nintendo Switch port for Resident Evil 2 when it hits PC, PlayStation 4 and Xbox One next January. It has been two decades since gamers first stepped away from the Spencer Mansion and took the horror to the dimly lit streets of Racoon City. Sadly, as Resident Evil 2 comes to the next generation of consoles, the Switch will once again be missing out on the party.
Giving some suped-up graphics, introducing deleted concepts from the scrapped Resident Evil 1.5, and doing away with the original's zapping system, Capcom is moving with the times for Resident Evil 2. Although Bethesda has seen ports of its brutal shooters like DOOM and Wolfenstein II: The New Colossus make their way to the family-friendly Switch, Capcom isn't interested in taking a bigger slice of the console's more adult market.
When asked by GamingBolt if zombie fans could see Resident Evil come gnashing its way onto the Switch, Capcom brand manager Mike Lunn shot down the possibility:
"No, not at this time. We just wanted to focus on PS4, Xbox One, and PC at the moment."
With the rumors debunked, Lunn said that the idea may have been thought of at some point in Resident Evil 2's development process:
"I bet it was tossed around at some point in time, because it's built on the same engine as RE7 engine. It's built from the ground up, but I don't think it was ever top running."
Nintendo is known for being behind its Sony and Microsoft competitors when it comes to a lot of third-party releases, but Resident Evil 2 won't be the game to close that gap.
Considering that Resident Evil Revelations 1 and 2 made it onto the Switch in 2017 and Resident Evil 7 recently launched in cloud form, it seemed logical that future Capcom titles would go down the same route. Also, with Resident Evil 2 getting glowing reviews for its Nintendo 64 port back in 1999, the game already has a lucrative history with the Big N. Even though Lunn isn't saying Resident Evil 2 will never get a Switch release, players shouldn't hold their breath on this one.
Held by some as the best game in Capcom's long-running series, a Resident Evil 2 remaster is something that fans have been requesting for years. Resident Evil 2 was a big part of Sony's E3 presentation and as the title comes to a whole new generation of gaming fans and nostalgic players alike, it is already looking to be one of next year's big games. While Switch players are sure to be disheartened that can't play yet another fan-favorite game, at least there are plenty of other Nintendo franchises to keep them busy.
Source: GamingBolt
The post There Are No Plans For A Resident Evil 2 Nintendo Switch Release appeared first on ScreenRant